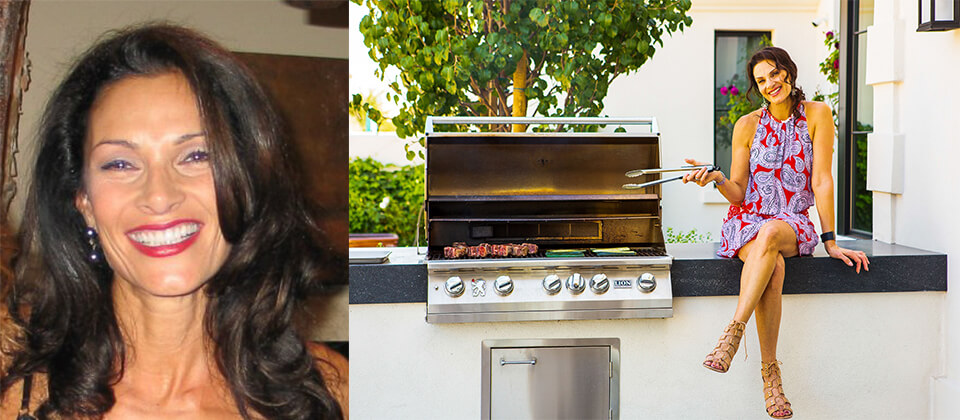 Welcome to the Fancy Pants Kitchen! I am happy to have you along for the ride! I have been cooking and baking since I was in college. I come from a family of cooks…mom, dad, sisters and brothers (aunts and cousins, too!). We all love good food…creating and showcasing excellent recipes is what we love to do. And then we have the added bonus of getting together frequently to eat, laugh, tell stories and build memories.
I am so excited to share with you all the recipes that I hold dear. I've baked or cooked them over and over, had people tell me how much them enjoy them, and have been asked for the recipes.
This is the joy of cooking! Being in the kitchen is never a chore for me…it's a love, a passion, and quite honestly, it's a form of therapy. On a tough day, it can take my mind from whatever is troubling me to cookbooks, lists (I love lists!), the grocery store, the farmers market, the fishmonger or the butcher. It brings me back to the kitchen, where planning and prepping take precedent over any issue in my life. And, of course, serving up my creations to family and friends gives me the greatest joy of all! For me, it's soothing, calming and relaxing!
Now, some of you may be wondering "What the heck?? The kitchen is stressful, frustrating and depressing!" I hope to be able to simplify things and share some of my tricks of the kitchen so that you too can have an enjoyable experience in your own kitchen.
I also am looking forward to sharing some of my travel and entertaining adventures with you. I hope that you will enjoy this departure from cooking (everyone needs a break from the kitchen now & then, right?!) as much as I have!
For a little context into my life, I was born in Toronto, Canada. I graduated from Arizona State University with a degree in Construction Engineering. I have three grown kiddos, an awesome soulmate, a bunch of siblings and step-sibs, a huge extended family and the best friends a girl could ever hope for! I am also an avid golfer (not a great golfer, but a passionate one)!
I'm so happy you have decided to join me! Let's go on this culinary journey together!Hugs,
Francine

My Beautiful Cousin Ellen…
Ellen and I have been inseparable since we were born 4 months apart. The fact that she lives in Toronto and I now live in Arizona has little to do with being inseparable. We text on a daily basis and it goes something like this: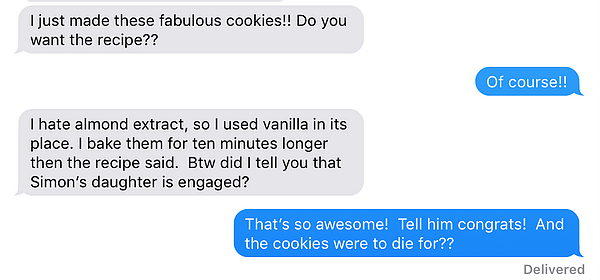 This is what we do…we both love to bake and cook, and we love to share our great recipes with each other, as well as our good (and sometimes bad) news.
Ellen is helping me with my blog by researching and testing new recipes. She is also a product junkie! She will help come up with absolute must-haves to make your kitchen run efficiently.