I am a big fan of Chef Lior Lev Sercarz, also know as the Spice Master. I had a wonderful opportunity to meet him at an event at my friend, and fellow food blogger, Polly Levine's beautiful Santa Monica home. She held an event for the Jewish National Fund that featured Lior and the work he and the JNF are doing to open the Galilee Culinary Institute in Northern Israel. This is to be the first culinary institute in all of the Middle East.
This institute will be a 4-year accredited diploma program college, and considering Israel's emergence as one of the leading countries for food and agricultural technologies, this program will provide a vehicle in the north for this area to become a center for culinary arts. With Lior Lev Sercarz directing this new endeavor, it will be a beacon of success in this region and around the world!​
"Israel has become a destination for food, adventure and culture," affirms Sercarz. "The Institute of Culinary Arts will not only showcase the vibrant and fresh cuisine of Israel, but will also bring master chefs from across the globe to the school as visiting professors."
​With master spice-blender and chef Lior Lev Sercarz serving as director, the GCI will bring aspiring chefs, restauranteurs, and local leaders of the agriculture and husbandry industries to learn and live in the Upper Eastern Galilee. The Institute will focus on the direct connection between agriculture and cooking, with a "farm-to-table" restaurant featuring ingredients sourced by the students through internships on local farms.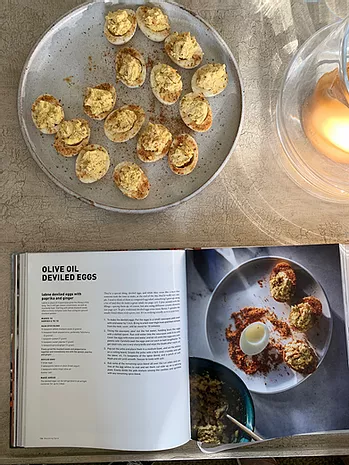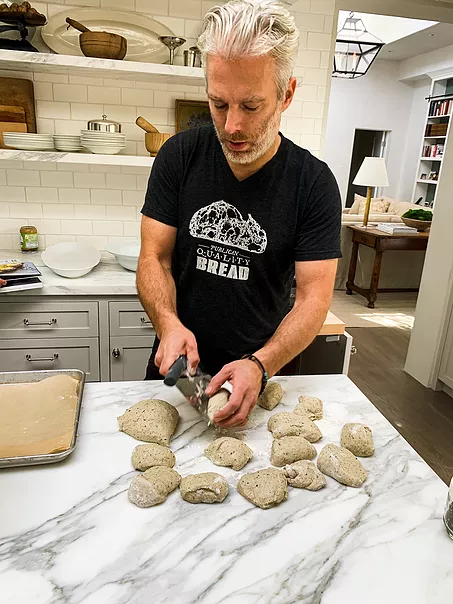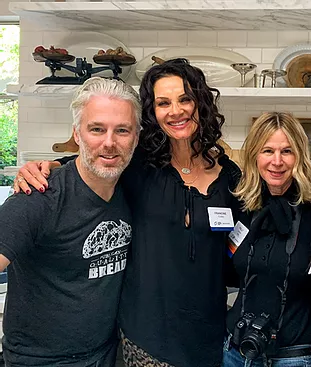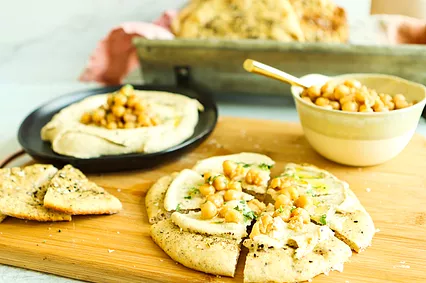 As one of the hosts of the fundraising effort for the Galilee Culinary Institute, Polly Levine is a wonderful food blogger (www.pollyruth.co), chef and amazing person. She's also a talented and brilliant hostess. For this event, she paired up with fellow food blogger and neighbor, Eydie Desser (www.gardenofeydie.com) to host Chef Lior at their homes for snacks and garden tours of both of their homes.
A number of delicious nibbles were made by Lior, Polly and Edie including some that I've already posted: Sugar & Salt-Cured Salmon, Salmon & Scallion Spread, and Chickpea Flatbread. They are all from his most recent book, Mastering Spice, which I highly recommend. The way that he uses spices to bring out the most wonderful flavors in various dishes is extraordinary! And, you don't have to worry about finding the unusual spices…Lior has a wonderful spice shop in NYC called La Boite that has an online store as well.
​
For more information on the Culinary Institute, go to JNF.org.
For more information on Chef Lior Lev Sercarz, go to laboiteny.com