Campfire Old Fashioned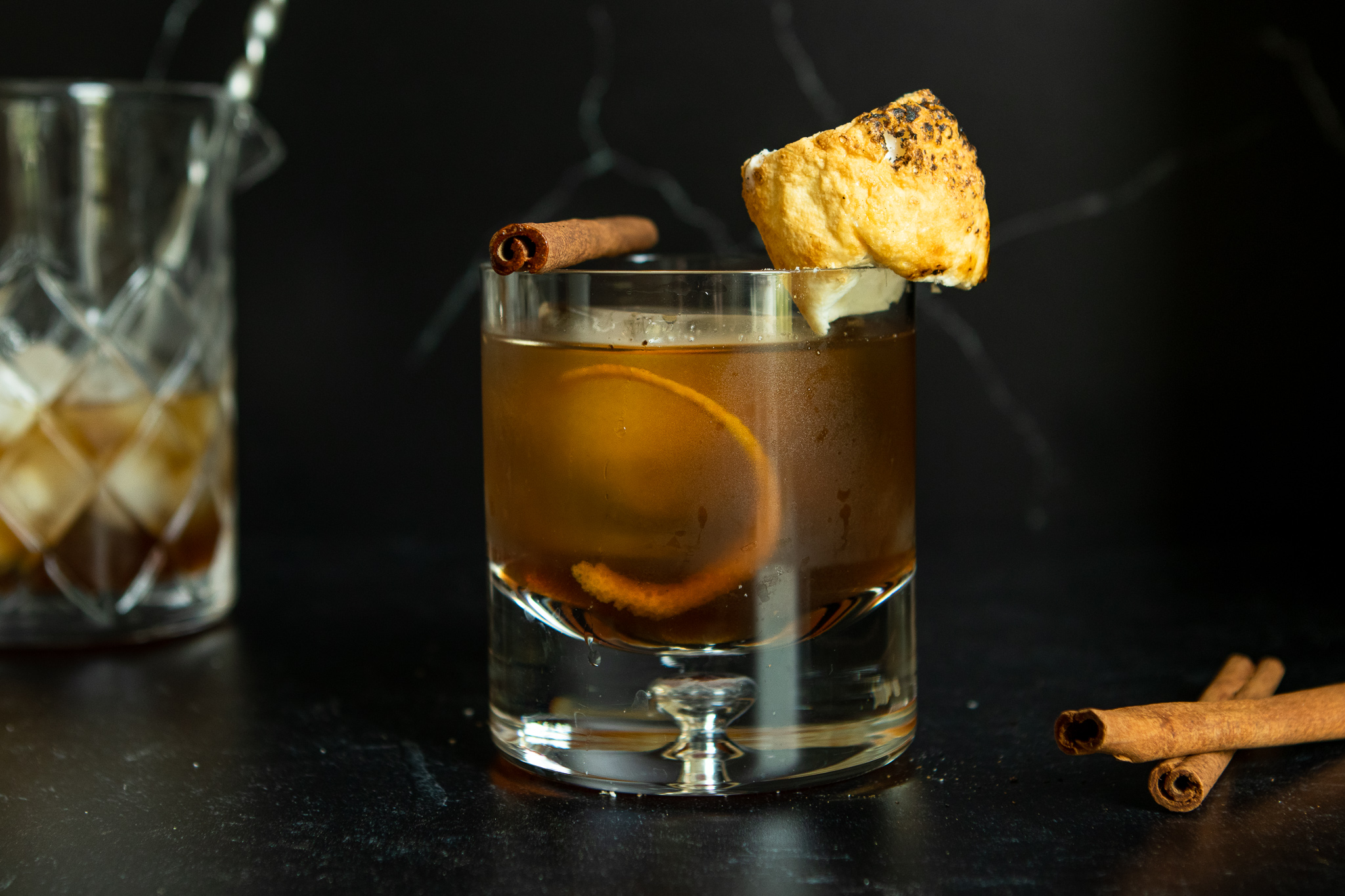 Toasted marshmallows will always break me down! As much as I want to behave and not eat sweets and stick to the healthy foods, I just find toasted marshmallows irresistible. Now, put toasted marshmallows AND cinnamon into a simple syrup for a cocktail, and I have to swoon.
This lovely Old Fashioned is a delicious combination of Bourbon, Cognac, aged Rum & Crème de Cacao. Throw in some bitters along with this crazy good Toasted Marshmallow Cinnamon Simple Syrup and you will conjure up memories of campfires, winters and all around coziness.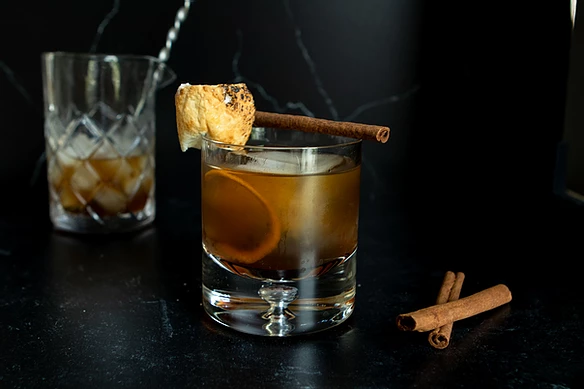 Lastly, if you make Campfire Old Fashioned, be sure to leave a review down below at the bottom of this page (stars are also appreciated)! Above all, I love to hear from you and always do my best to respond to each and every review. And of course, if you do make this recipe, don't forget to tag me on 
Instagram
! Looking through the photos of recipes you all have made is one of my favorite things to do!
Makes: 2 servings
Prep Time: 10 minutes
Cook Time: 5 minutes
Total Time: 15 minutes plus infusion time 5 hours
Ingredients
2 tbsp Bourbon

2 tbsp Cognac

2 tbsp Aged Rum

4 tsp Crème de Cacao

4 tsp Toasted Marshmallow Cinnamon Syrup (recipe below)

3 drops orange bitters

Toasted Marshmallow, orange twist for garnish
Toasted Marshmallow Cinnamon Syrup:
8 toasted marshmallows (about 1 cup)

3/4 cup sugar

1 cup water

2 cinnamon sticks
Instructions
To make Toasted Marshmallow Cinnamon Syrup:
Combine on low heat until marshmallows and sugar melt. Turn off heat and let infuse for up to 5 hours. Strain through cheesecloth. Can be made 5 days ahead and stored in refrigerator in a sealed container.
To make Old Fashioned:
Place all ingredients in a mixing pitcher and stir until chilled. Pour cocktail over large ice cube. Express an orange twist over the top and garnish with a toasted marshmallow.