Caramelized Fig and Ricotta Toasts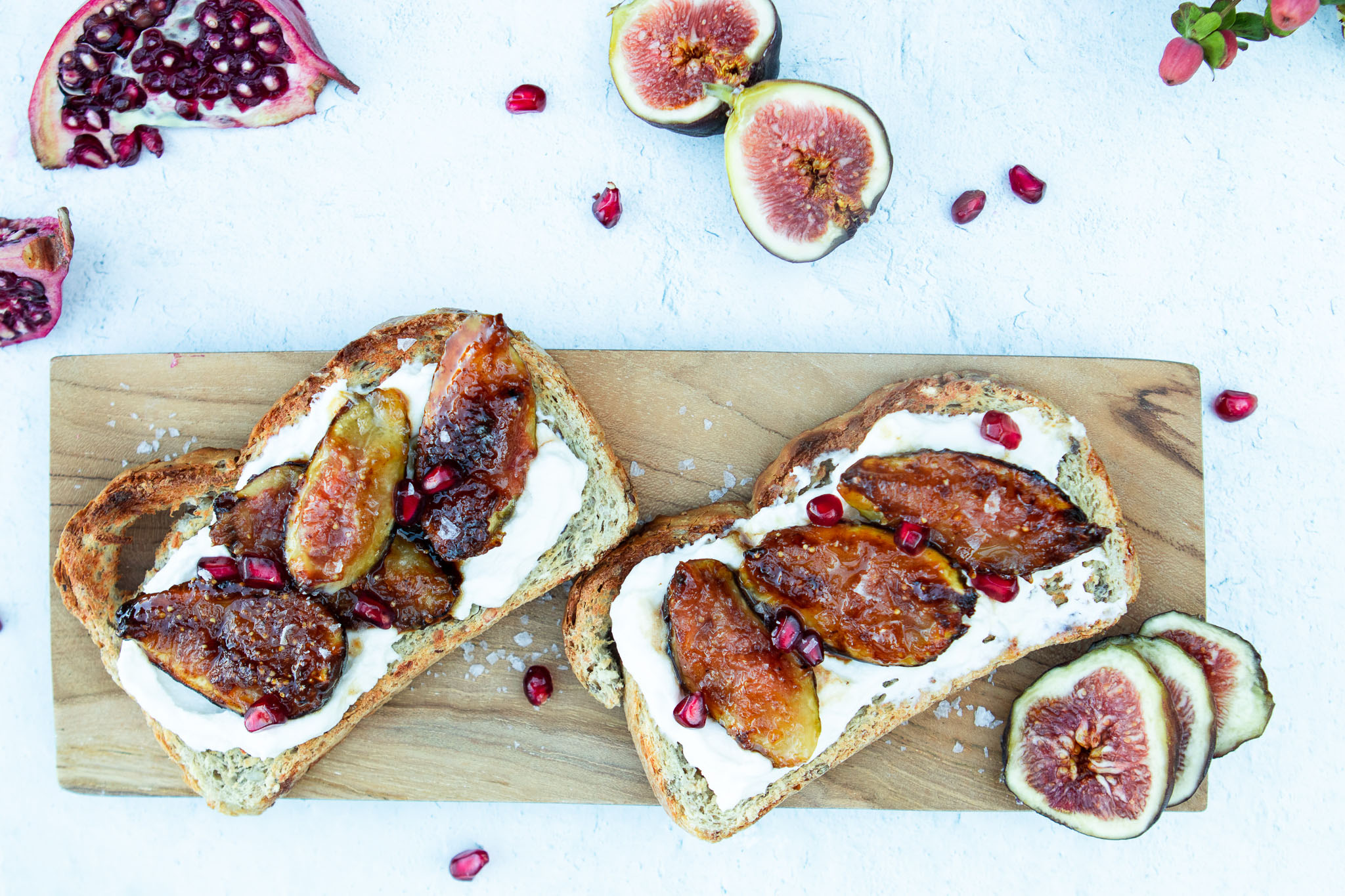 Fresh figs on fresh ricotta on fresh bread…ahh, the joy! I know it's hard to find fresh figs, and when they come around, I love to include them in every recipe I can (by the way, my new Black Mission fig tree is going to be planted in February! So excited!).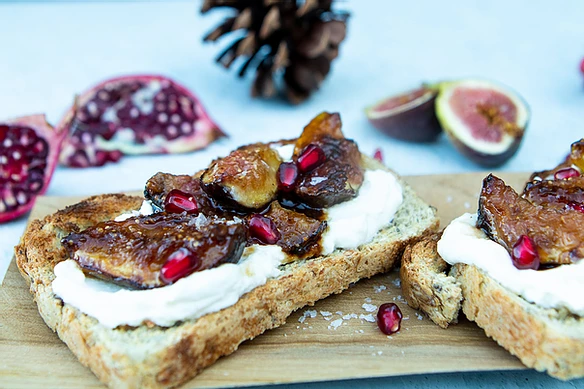 The figs get a simple caramelization of brown sugar and a splash of balsamic vinegar. They are topped over ricotta cheese that's slathered on toasted whole grain bread. Sprinkle a few pomegranate seeds for crunch and you are done.
It's pretty, it's easy and it's definitely delicious!!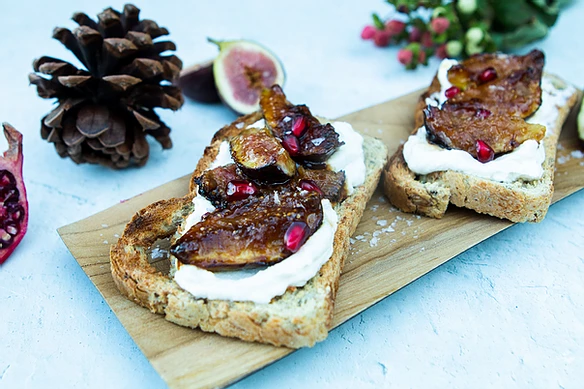 Lastly, if you make Caramelized Fig and Ricotta Toasts, be sure to leave a review down below at the bottom of this page (stars are also appreciated)! Above all, I love to hear from you and always do my best to respond to each and every review. And of course, if you do make this recipe, don't forget to tag me on 
Instagram
! Looking through the photos of recipes you all have made is one of my favorite things to do!
Caramelized Fig and Ricotta Toasts
Makes: 1 serving or 2 toasts
Prep Time: 5 minutes
Cook Time: 5 minutes
Total Time: 25 minutes
Ingredients
2 fresh figs

3 tbsp brown sugar

1 tbsp unsalted butter

1 tsp balsamic vinegar

2 slices multi-grain country bread

1/4 cup fresh ricotta

1/4 cup pomegranate seeds

Flaky sea salt
Instructions
Quarter fresh figs and toss with brown sugar in a small bowl. Heat butter in medium skillet over medium heat. Add figs, and caramelize for 5 minutes over medium-high heat. Add balsamic vinegar before removing figs from the heat and toss to combine.
To serve, toast the bread and spread toast with ricotta. Top ricotta with caramelized figs and sprinkle with pomegranate seeds and flaky sea salt.
Serve immediately.
Download PDF
Caramelized Fig and Ricotta Toasts