Quick-Pickled Red Onions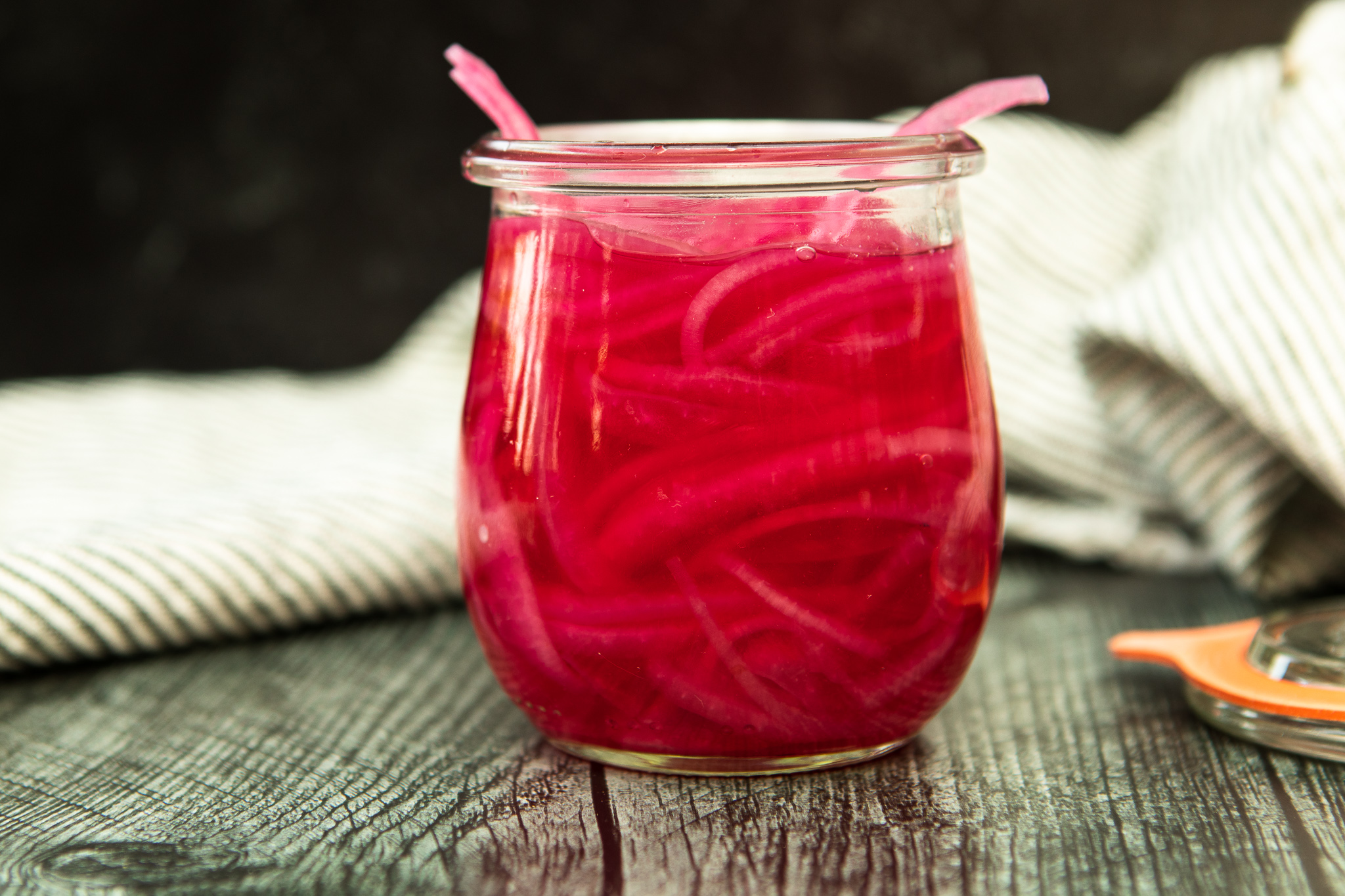 Lastly, if you make Quick-Pickled Red Onions, be sure to leave a comment and/or give this recipe a rating! Above all, I love to hear from you and always do my best to respond to each and every comment. And of course, if you do make this recipe, don't forget to tag me on 
Instagram
! Looking through the photos of recipes you all have made is one of my favorite things to do!
Makes: about 2 cups
Prep Time: 5 minutes
Total Time: 10 minutes
Ingredients
1 medium red onion, about 5 ounces

1/2 tsp sugar

1/2 tsp salt

3/4 cup rice vinegar, white vinegar, or apple cider vinegar
Instructions
Start 2 or 3 cups of water on to boil in a kettle. Peel and thinly slice the onion into approximately 1/4-inch moons.
In the container you will be using to store the onions, add the sugar, salt, vinegar, and flavorings. Stir to dissolve.
Place the onions in the sieve and place the sieve in the sink. Slowly pour the boiling water over the onions and let them drain.
Add the onions to the jar and stir gently to evenly distribute the flavorings.
The onions will be ready in about 30 minutes, but are better after a few hours. Store in the refrigerator. They will keep for several weeks, but are best in the first week.