Chocolate Curls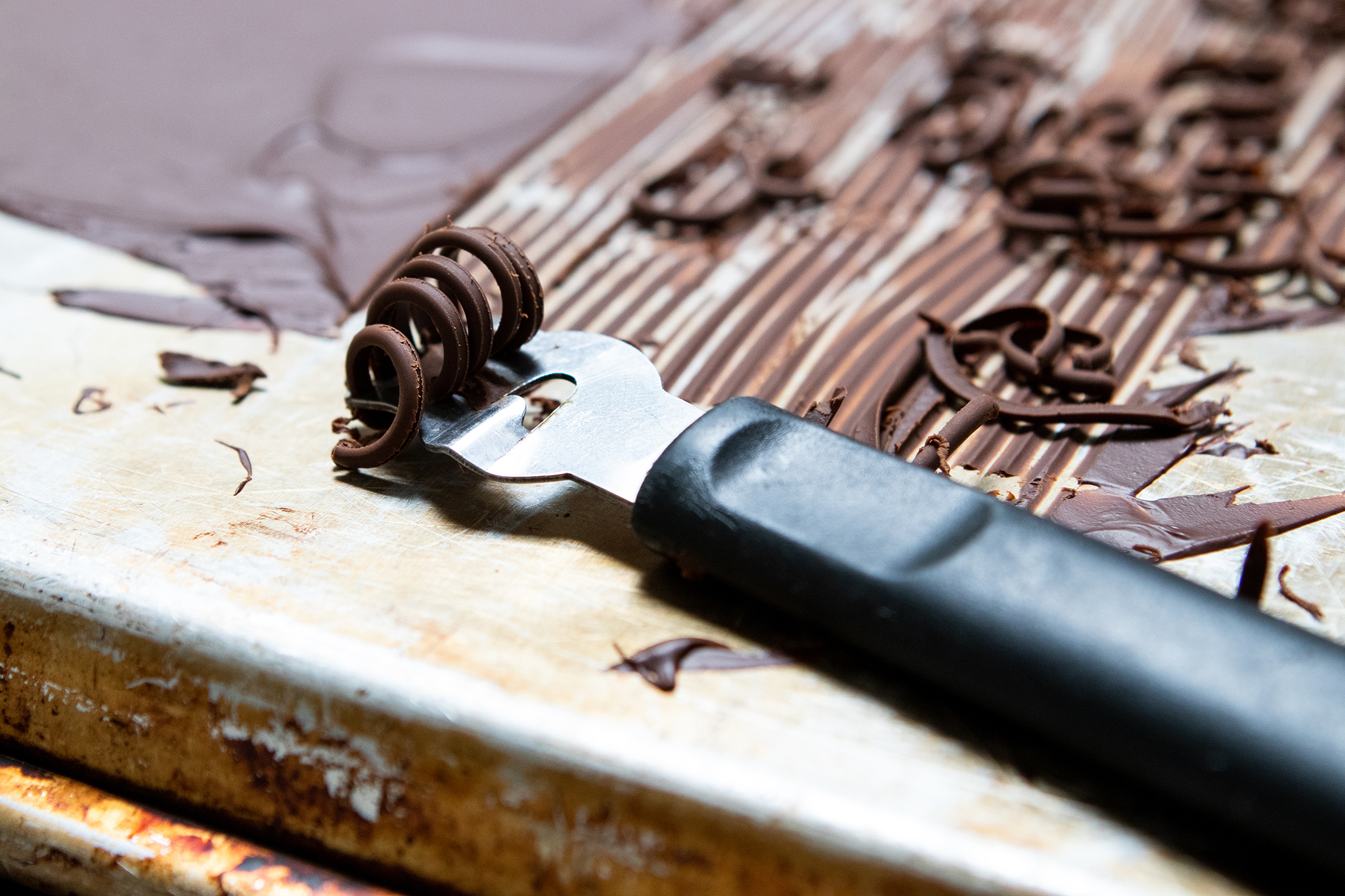 I love to make Chocolate Curls to decorate cakes and tarts.  It only takes one ingredient…chocolate.  Bam…so easy!
Begin by melting chocolate, either in the microwave or in a double boiler (honestly, the microwave is easiest and produces great results).  Once melted, spread it thinly over the underside of a sheet pan, using an offset spatula.  Pop the pan into the fridge to harden up the chocolate.
After about 15 minutes, remove from the fridge and pull a zester through the chocolate.  This is the only part that you need to finesse…if the chocolate doesn't curl, it's either too soft (floppy) or too hard (shaves vs curls).  It's so easy to correct.  Just put the pan back into the fridge for a few minutes to firm it up or leave it on the counter a few minutes longer before pulling the zester through if you are getting shards vs curls.
I like to take the curls as I'm making them and keep them in the fridge while I'm working on making more curls as they can soften up and start to wilt.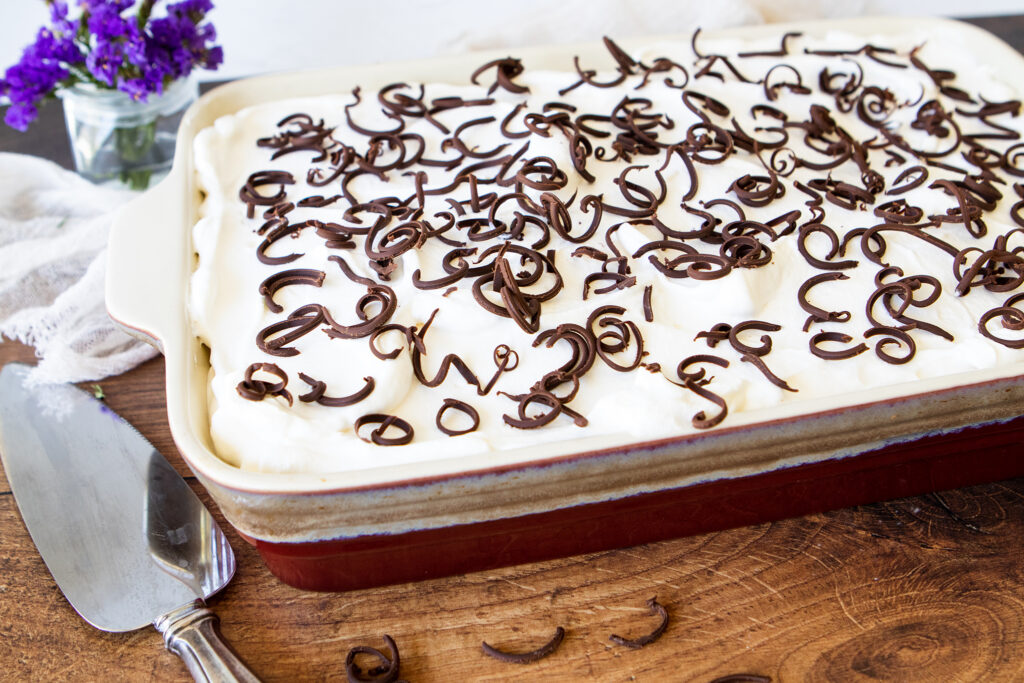 Lastly, if you make Chocolate Curls, be sure to leave a comment and/or give this recipe a rating! Above all, I love to hear from you and always do my best to respond to each and every comment. And of course, if you do make this recipe, don't forget to tag me on 
Instagram
! Looking through the photos of recipes you all have made is one of my favorite things to do!
Makes: enough to cover a 9×13-inch cake
Prep Time: 5 minutes
Total Time: 15 minutes plus cooling time
Ingredients
1/2 cup semi-sweet chocolate (chips or chopped will work)
Instructions
Place chocolate in a microwave safe bowl. Microwave for 30 seconds at a time, stir, and repeat until melted and smooth. It should take about 1 to 1 1/2 minutes.
On the back of a sheet pan, use an offset spatula to spread the melted chocolate thinly. Place the sheet pan in the fridge for 15 minutes.
Remove sheet pan from fridge and, using a zester, pull it through the chocolate to create curls. Continue until you have as many curls as you like.
Chef's Note:
There is a sweet spot as to how firm the chocolate should be. If you try to pull the zester through the chocolate and it doesn't make curls, it's either too soft or too hard. If too soft, place back in fridge for a couple more minutes. If too hard, let sit a few minutes before trying to make the curls.
Sometimes, you have to put the sheet pan back into the fridge as the chocolate will soften while it's sitting out.