Microwave Lemon Curd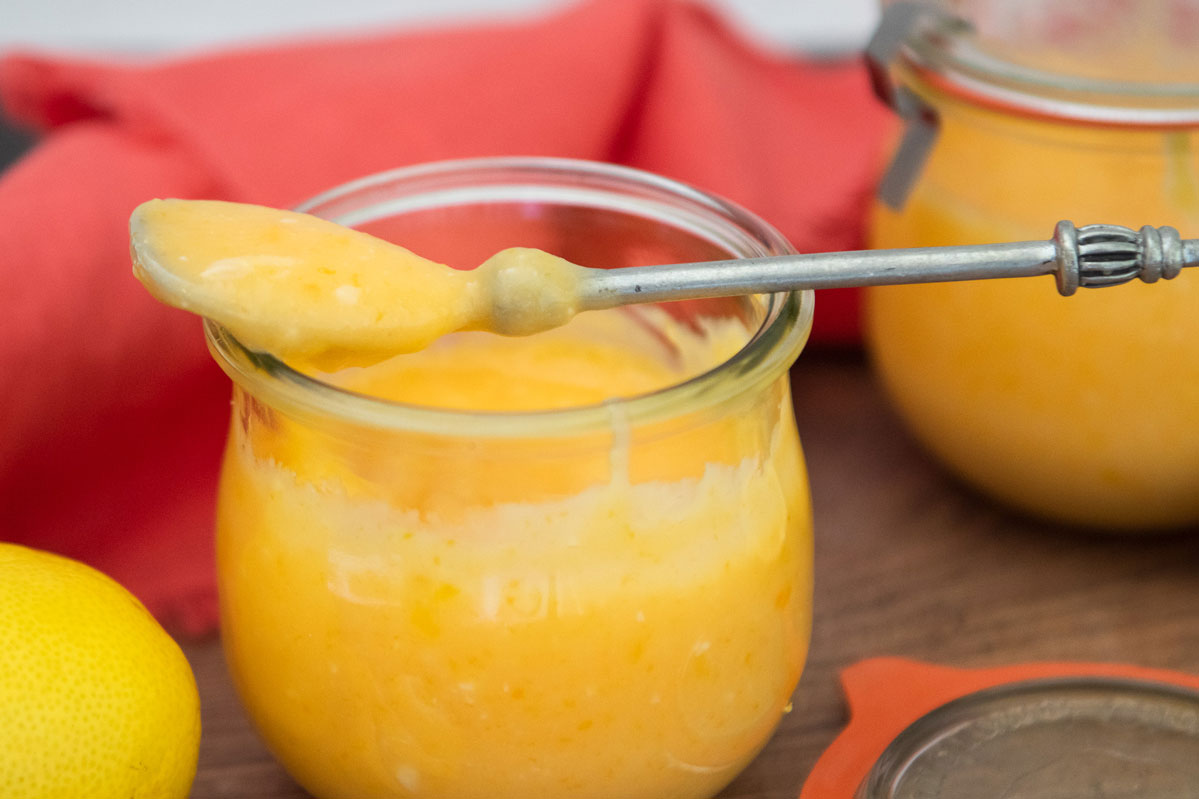 Microwave Lemon Curd is an easy, quick recipe for making tart, tangy lemon curd.  In minutes you have a wonderful sauce to top granola, ice cream, scones or to use in a recipe like Easy Lemon Curd Mousse.
Simply combine sugar, eggs, egg yolks, lemon juice and salt together and whisk  until smooth.  Add butter cubes and microwave for 45 seconds at a time. Whisk and continue to microwave at 45 second intervals until the butter is melted and the curd coats the back of a spoon.  I like to use an instant-read thermometer and when it reaches 175°F, it's done.
Whisk it well and add the lemon zest.  Let it cool to room temperature (it will thicken as it cools) and then cover and refrigerate.
Lastly, if you make Microwave Lemon Curd, be sure to leave a review down below at the bottom of this page (stars are also appreciated)! Above all, I love to hear from you and always do my best to respond to each and every review. And of course, if you do make this recipe, don't forget to tag me on 
Instagram
! Looking through the photos of recipes you all have made is one of my favorite things to do!
Makes: 3 cups
Prep Time: 5 minutes 
Bake Time: 6 minutes
Total Time: 11 minutes
Ingredients
1 cup sugar

finely grated zest from 2 lemons

1/2 cup lemon juice

2 egg yolks (reserve the whites for another use or discard)

3 large eggs

4 ounces salted butter (1 stick), cut into cubes
Instructions
In a large microwave-safe bowl, whisk together the sugar, eggs, egg yolks, lemon juice and salt (1/8 teaspoon if using unsalted butter) until smooth. Add butter cubes. Microwave on high power for 45 seconds. Remove and stir vigorously with a whisk.
Continue to cook 45-second intervals, stirring after each interval. It will take 4-7 minutes, depending on the power of your microwave. Lemon curd is done cooking when it coats the back of a metal spoon. You can also check it with an instant thermometer. It's done when it reaches 175˚F.
Remove from the microwave and whisk well. Add lemon zest and stir. Allow the curd to cool to room temperature. It will thicken as it cools. Cover and store in the refrigerator.