Banana Cream Pie Milkshake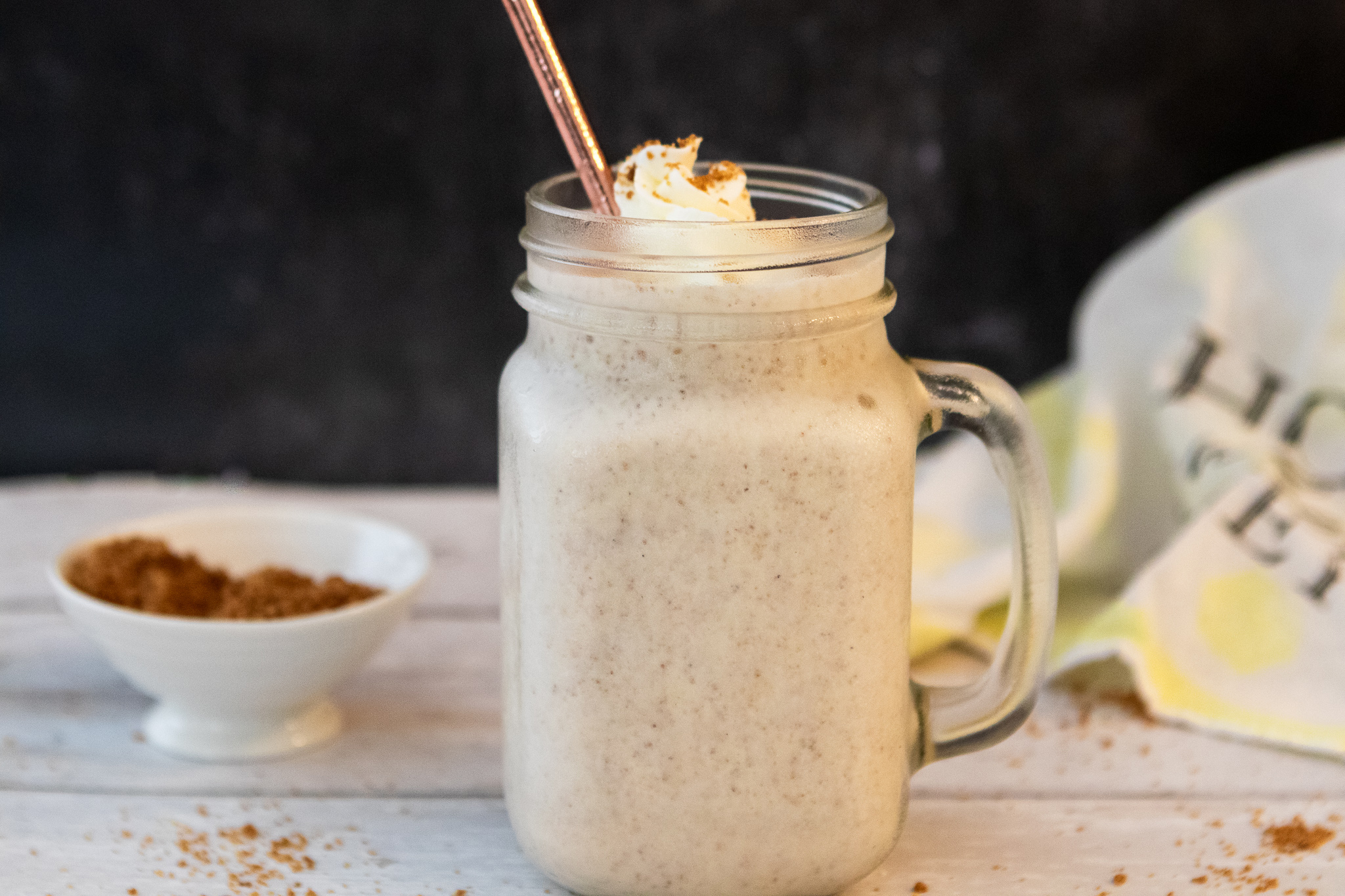 Hmmmm…Banana Cream Pie Milkshake…could there be anything more dreamy?  I have always loved a banana milkshake.  It seems like an odd thing, but at a local Baskin & Robbins, I got introduced to it and absolutely adored it.  They would leave big chunks of banana that barely made it through the straw.  I loved that you could chew as well as slurp the milkshake!
So, imagine my delight with this recipe.  I adapted it a bit to make sure that I got chunks of banana in each sip.  I love that it has the crunch of the banana cream pie crust mixed into the shake…graham cracker crumbs, butter and cinnamon.  Oh yeah, baby!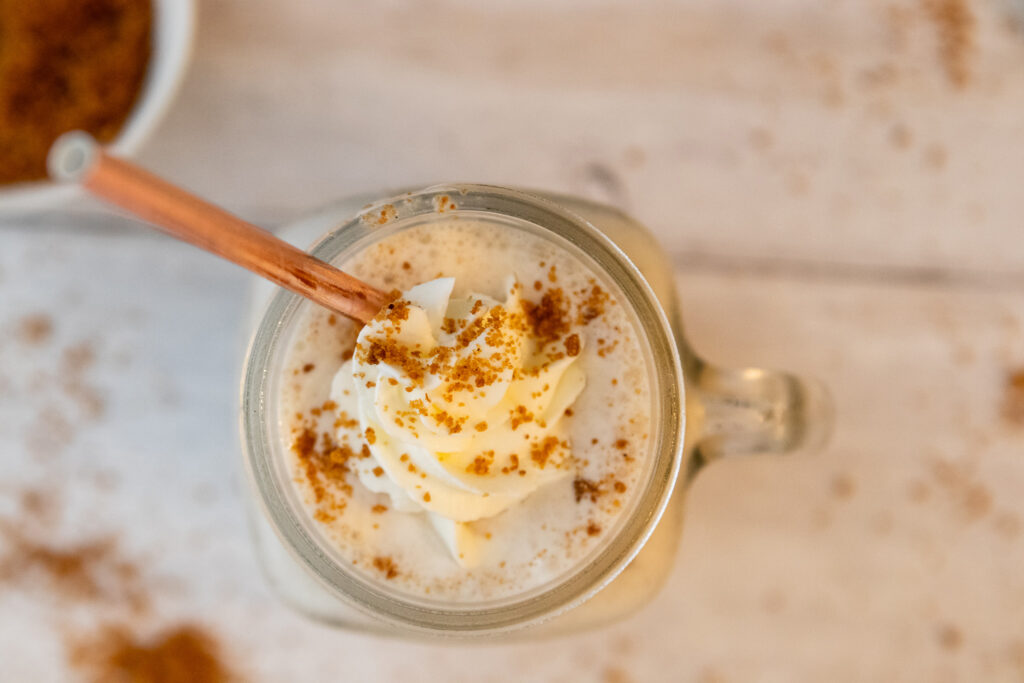 Begin by baking the "crust"…combine graham cracker crumbs, butter and cinnamon and bake the crumbs for 7 minutes.  Once cooled, you can add it to the milkshake for crunch.
The milkshake is a combination of vanilla ice cream, whole milk, a banana and some vanilla.  You're also going to add some of the graham cracker crumb mixture.  Once it's blended, add a second banana and barely blend it so that you pea size chunks of banana.
Pour it into your glass, dollop on some whipped cream, sprinkle some graham cracker crumbs and enjoy the heck out of this fun 'shake!
Lastly, if you make Banana Cream Pie Milkshake, be sure to leave a comment and/or give this recipe a rating! Above all, I love to hear from you and always do my best to respond to each and every comment. And of course, if you do make this recipe, don't forget to tag me on 
Instagram
! Looking through the photos of recipes you all have made is one of my favorite things to do!
Banana Cream Pie Milkshake
Makes: 2 servings
Prep Time: 5 minutes
Bake Time: 7 minutes
Total Time: 12 minutes
Ingredients
Crumble:
1/2 cup graham cracker crumbs

1 tbsp butter, melted

1/4 tsp ground cinnamon
Milkshake:
2 cups vanilla ice cream

2 large bananas, ripe

1/2 cup whole milk

1/2 tsp vanilla extract

Whipped cream, garnish
Instructions
Preheat oven to 350ºF. Cover a baking sheet with aluminum foil and coat with non-stick cooking spray.
For graham crumbs, in a small bowl, combine graham crumbs, melted butter and cinnamon. Toss to combine, put on baking sheet and bake for 7 minutes. Remove from oven and let cool. Reserve 1 tablespoon for garnish.
In a blender, combine ice cream, 1 banana, milk, vanilla and cooled graham cracker mixture (except reserved tablespoon of crumbs). Blend until well combined. Add 2nd banana and pulse once or twice, leaving chunks of banana in the milkshake. Pour into glass, garnish with whipped cream and a pinch of toasted graham crumbs.
Recipe adapted from Bite Me More
Banana Cream Pie Milkshake