Fresh Pea Soup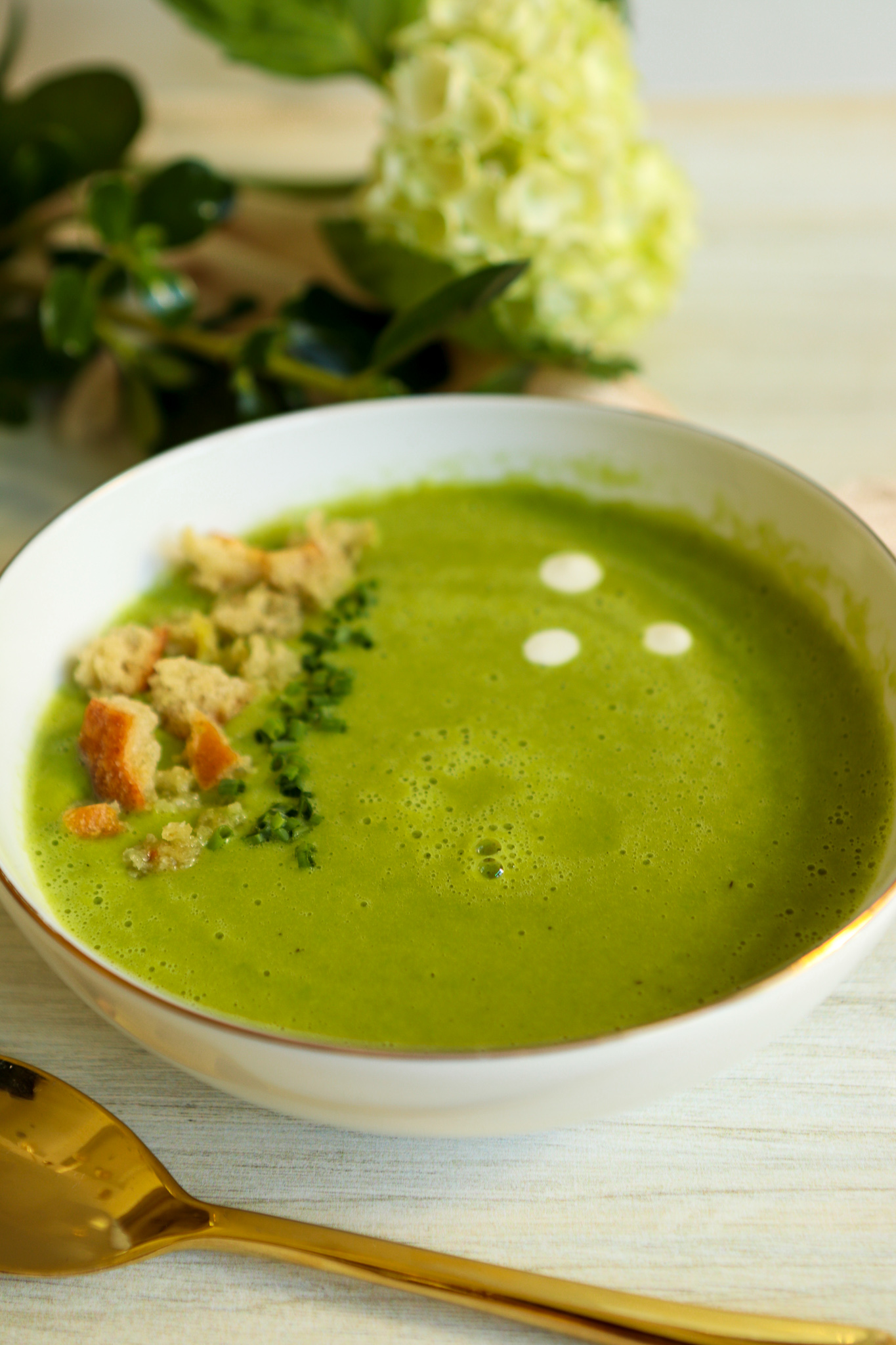 There is something about the arrival of Spring and green soups.  Call me odd, but I am always ready to try my hand with a bright, healthy soup especially after months of heartier soups and stews.
​This is one of the more tasty versions of pea soup I've found.  I am personally not a fan of split pea soup, but fresh pea?  I'm in…
And, since it's not always easy to find fresh peas, this recipe works beautifully with frozen peas.  Bonus!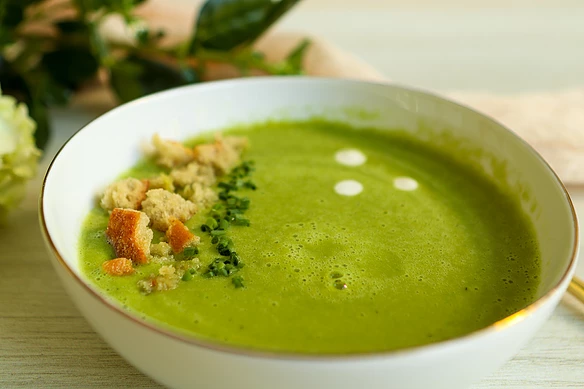 The leeks and onions in this recipe gently flavor the broth.  It is completed in 20 minutes, so this too may become one of your favorites.
If you are vegetarian, you can always substitute vegetable broth for the chicken, and if you are vegan, just omit the creme fraîche…it'll be fine!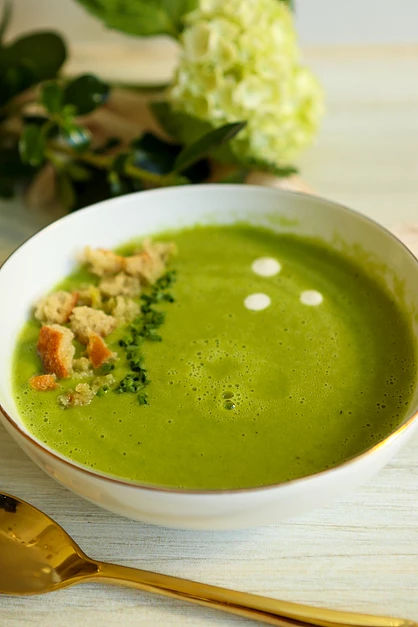 Lastly, if you make Fresh Pea Soup, be sure to leave a comment and/or give this recipe a rating! Above all, I love to hear from you and always do my best to respond to each and every comment. And of course, if you do make this recipe, don't forget to tag me on 
Instagram
! Looking through the photos of recipes you all have made is one of my favorite things to do!
Makes: 6 servings
Prep Time: 10 minutes
Cook Time: 20 minutes
Total Time: 30 minutes
Ingredients
2 tbsp unsalted butter

2 cups leeks, white and light green parts chopped

1 cup yellow onion, chopped

4 cups chicken stock

2 cups fresh peas or 1 (10 ounce) package frozen peas

2 tsp kosher salt

1/2 tsp fresh ground black pepper

1/2 cup creme fraîche

1/2 cup chives, chopped

garlic-flavored croutons, for serving
Instructions
Heat the butter in a large saucepan, add the leeks and onion, and cook over medium-low heat for 5 to 10 minutes, until the onion is tender.
Add the chicken stock, increase the heat to high, and bring to a boil.
Add the peas and cook for 3 to 5 minutes, until the peas are tender. (Frozen peas will take only 3 minutes.)
Off the heat, add the salt, and pepper.
Purée the soup in batches: place 1 cup of soup in a blender, place the lid on top, and purée on low speed.With the blender still running, open the vent-hole in the lid and slowly add more soup until the blender is three-quarters full.
Pour the soup into a large bowl and repeat until all the soup is pureed.
Whisk in the creme fraîche and chives and taste for seasoning. Serve hot with garlic croutons.
Recipe from Ina Garten