Grapefruit Poppyseed Loaf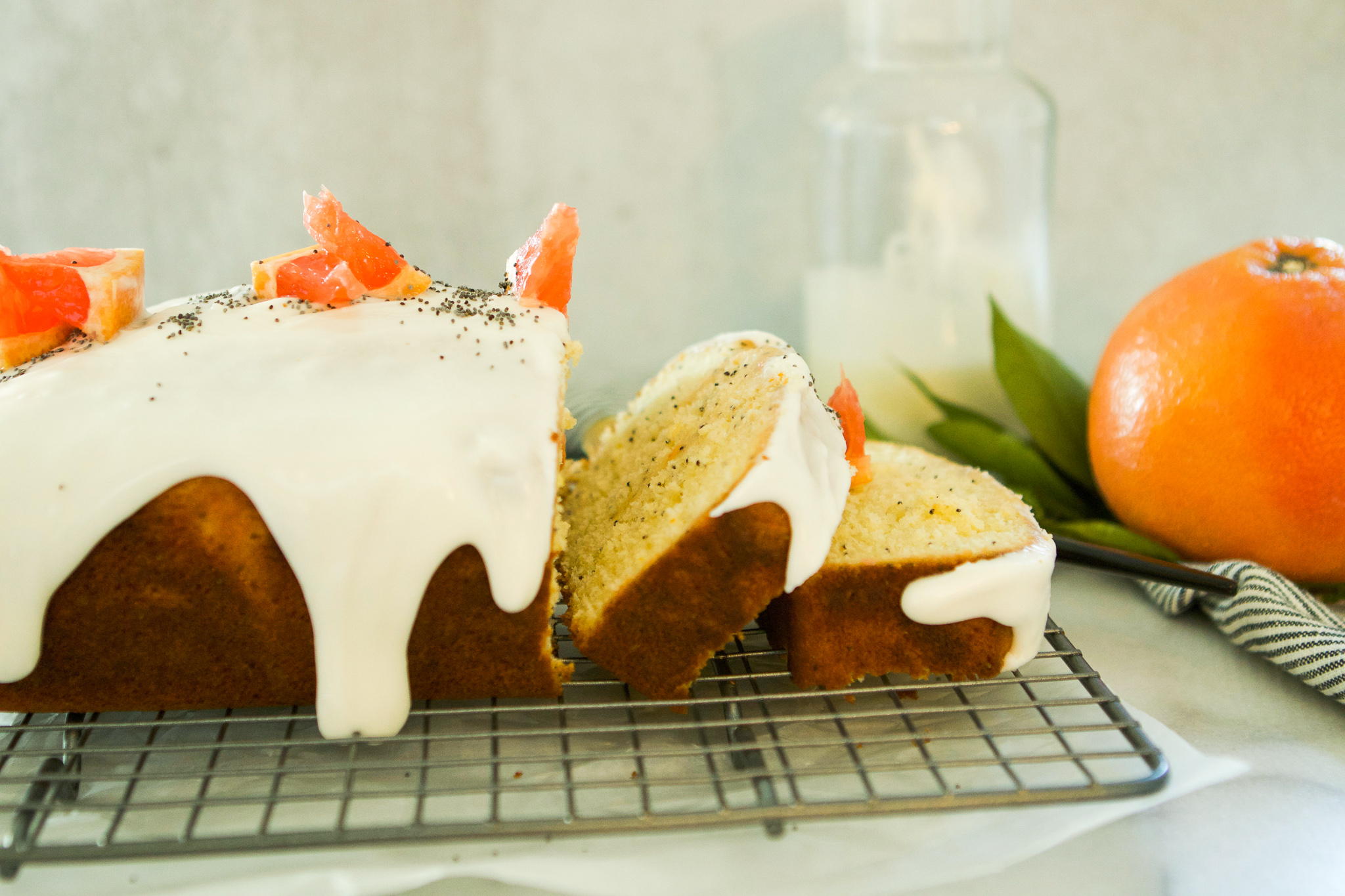 In Arizona, we are fortunate to have citrus readily available…actually, in my own backyard!  I have lemons, oranges, limes and ruby grapefruits!  Perfect for a cocktail party, and perfect for making delicious cakes and loaves! ​ Typically, you'll see a lemon poppyseed cake or loaf, but when I came across this recipe, I couldn't wait to try it (especially after picking dozens of ruby grapefruits from my tree!).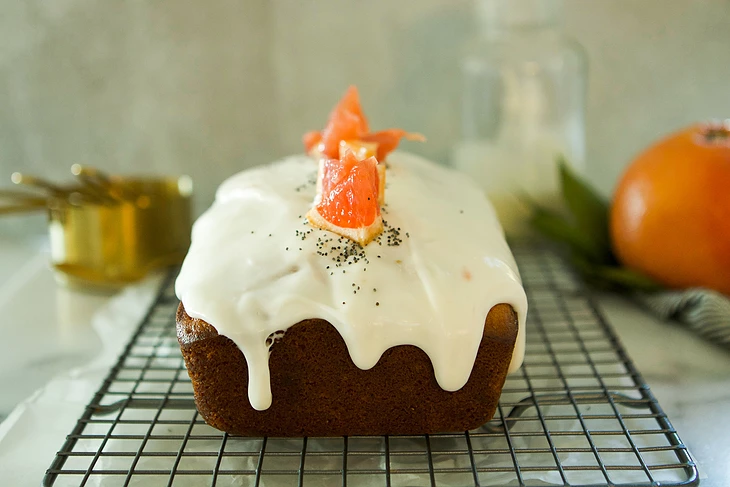 This recipe produces a loaf that is more cake-like in texture…it's made with oil that keeps it moist and gives it staying power!  After it's baked, you poke holes in it and drizzle fresh grapefruit juice on top so that it soaks into the loaf.  The unexpected flavor of grapefruit, combined with the delicious yogurt glaze and poppyseeds makes this a wonderful snack for any time of the day!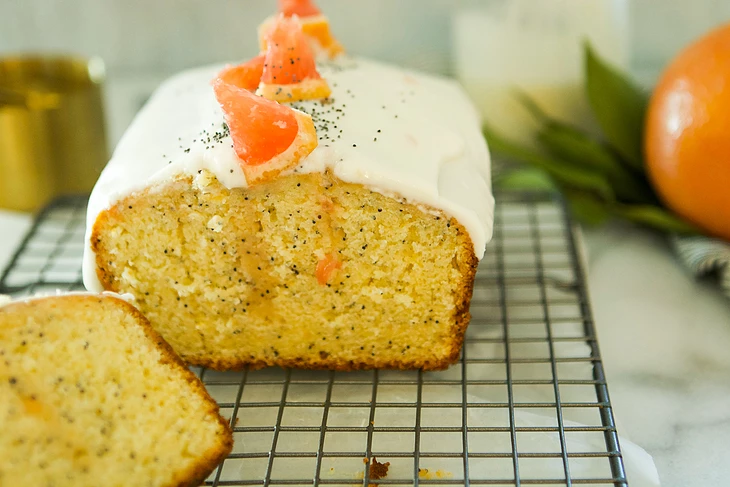 Lastly, if you make Grapefruit Poppyseed Loaf, be sure to leave a comment and/or give this recipe a rating! Above all, I love to hear from you and always do my best to respond to each and every comment. And of course, if you do make this recipe, don't forget to tag me on 
Instagram
! Looking through the photos of recipes you all have made is one of my favorite things to do!
Grapefruit Poppyseed Loaf
Makes: one 9×5 loaf
Prep Time: 15 minutes
Bake Time: 1 hour
Total Time: 1 hour & 15 minutes
Ingredients
Nonstick vegetable oil spray

1 & 1/2 cups all-purpose flour

2 tsp baking powder

3/4 tsp kosher salt, plus more

1 tbsp finely grated grapefruit zest

1 cup granulated sugar

2 large eggs, room temperature

1/3 cup vegetable oil

1 tsp vanilla extract

3/4 cup plus 1 tablespoon plain Greek yogurt

8 tbsp fresh grapefruit juice, divided

1 tbsp poppy seeds, plus more for sprinkling

1/2 cup powdered sugar
Instructions
Preheat oven to 350°F. Line an 8½ x 4½" loaf pan, preferably metal, with parchment paper, leaving overhang on the long sides, and lightly coat with nonstick spray. Whisk flour, baking powder, and 3/4 teaspoon salt in a medium bowl.
Using your fingers, work grapefruit zest into granulated sugar in a large bowl until sugar starts to clump and mixture is very fragrant, about 1 minute. Add eggs, oil, and vanilla and beat with an electric mixer on high speed until light and thick, about 4 minutes. Reduce speed to low and mix in half of dry ingredients, then mix in 3/4 cup yogurt. Mix in remaining dry ingredients followed by 5 tablespoons grapefruit juice and 1 tablespoon poppy seeds. Scrape batter into prepared pan and smooth top.
Bake cake until top is golden brown and a tester inserted into the center comes out clean, 50–60 minutes. Transfer pan to a wire rack. Poke holes in top of cake and brush remaining 3 tbsp grapefruit juice over top. Let sit 15 minutes, then run a knife around sides to loosen and use parchment paper to lift cake out of pan and onto rack. Remove parchment and let cool completely.
Whisk powdered sugar, remaining 1 tablespoon yogurt, 1 teaspoon water, and a pinch of salt in a medium bowl until smooth and drizzle over cake. Sprinkle with poppy seeds and let sit until glaze is set, about 30 minutes.
Chef's Note:
Loaf can be baked and glazed 3 days ahead. Store airtight at room temperature.
Download PDF
Grapefruit Poppyseed Loaf