Homemade Hummus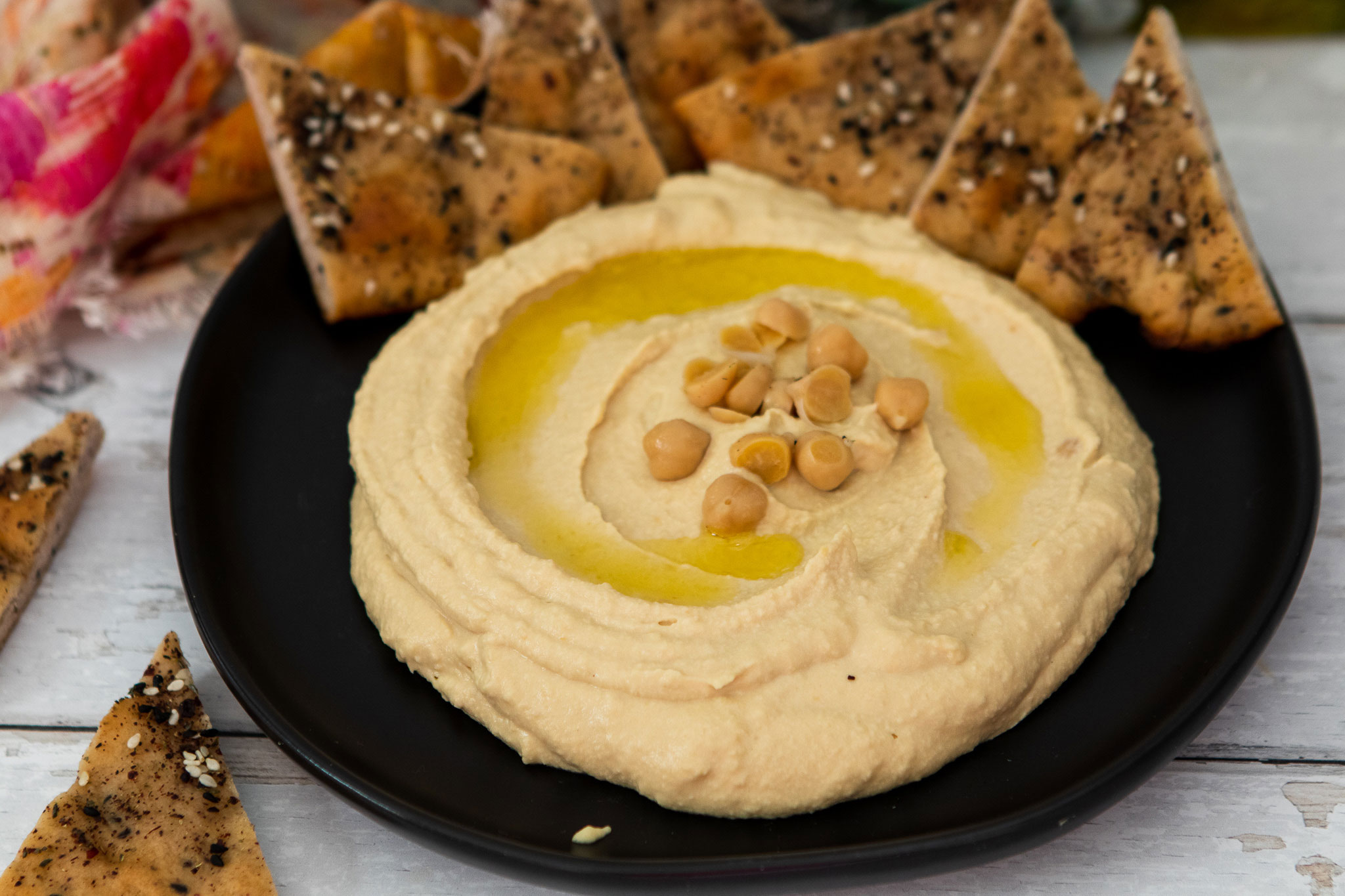 I get that it's easy to go to the store and buy hummus, but when Homemade Hummus is this easy and takes this amazing, why would you?  It literally takes 5 minutes to make!  And, by making it yourself, you can decide if you want it silky smooth or a little bit chunky.  I'm kind of a chunky girl myself…not saying anything about my physical proportions, just about how I like my hummus!
So, I encourage you to try this very simple recipe!  It will become a favorite of yours, too! And it's perfect on this Epic Mezze Platter!
Lastly, if you make Homemade Hummus, be sure to leave a comment and/or give this recipe a rating! Above all, I love to hear from you and always do my best to respond to each and every comment. And of course, if you do make this recipe, don't forget to tag me on 
Instagram
! Looking through the photos of recipes you all have made is one of my favorite things to do!
Makes: 2 cups
Prep Time: 5 minutes
Total Time: 5 minutes
Ingredients
15-ounce can chickpeas, drained (save 1/4 cup of liquids)

1/4 cup tahini

2 tbsp extra virgin olive oil

2 tbsp lemon juice

1 tsp honey

1/2 tsp salt

1 small clove garlic
Instructions
In a food processor or blender, combine chickpea, tahini, olive oil, lemon juice, honey, salt, garlic (if using), and 3 tablespoons of the reserved chickpea liquid (this is called aquafaba).
Blend on high speed until light and creamy, about 30 seconds. If mixture is too thick, add in 1 more tablespoon aquafaba.
Serve with pita, Chickpea Flatbreads, crackers, or veggies.  Also perfect on the Epic Mezze Platter!
Recipe from Broma Bakery