Melting Potatoes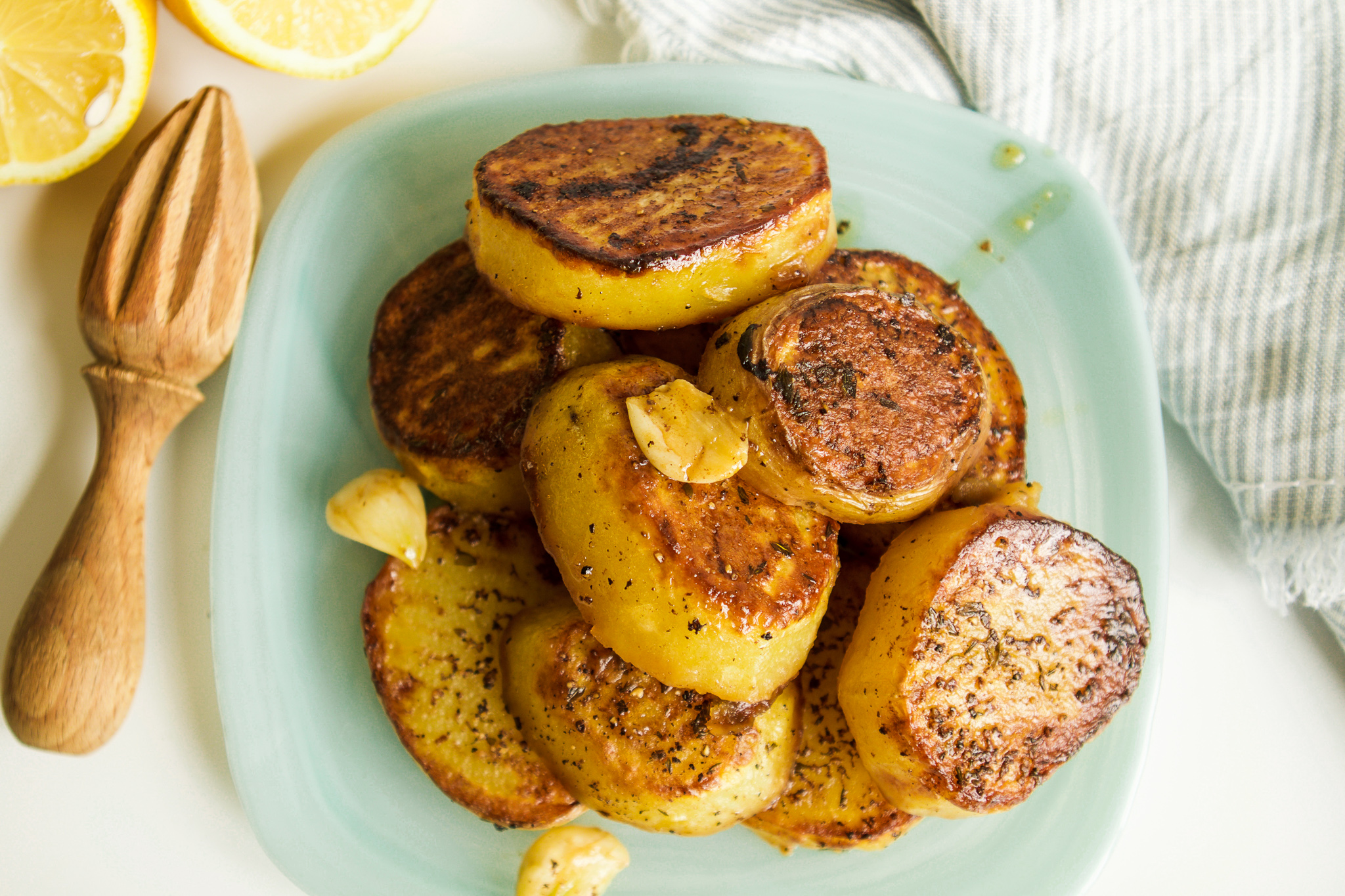 I'm not exactly sure where the name Melting Potatoes came from, but I think they should be called "Insanely Delicious" potatoes!  
These potatoes are crispy on the outside and creamy on the inside.  They have a bit of sauciness to them, and if you choose to add the optional lemon juice (which I highly recommend), you will be in for a treat.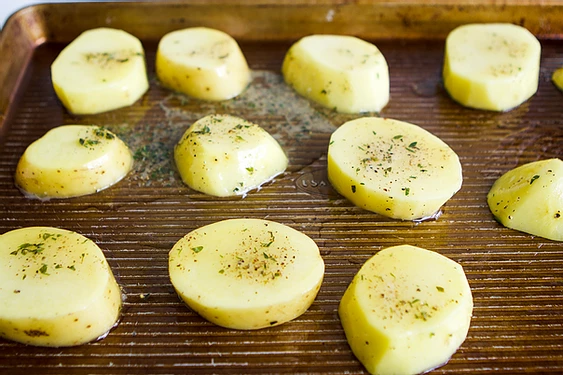 I am usually given a hard time when I say a recipe is easy ("Oh yeah, easy for you!!") but this one really is…Slice the potatoes, toss with an herb butter mixture, and roast.  Couldn't be easier!
Enjoy!  These are my new favorite potatoes!!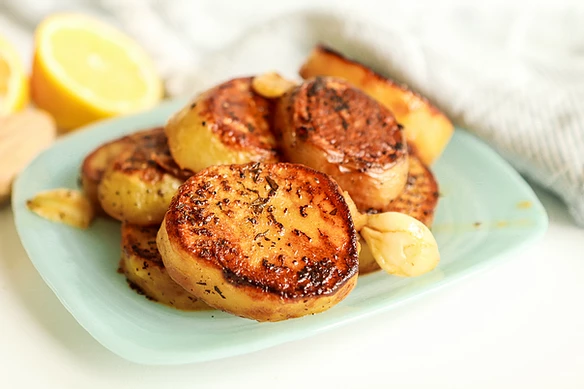 Lastly, if you make Melting Potatoes, be sure to leave a comment and/or give this recipe a rating! Above all, I love to hear from you and always do my best to respond to each and every comment. And of course, if you do make this recipe, don't forget to tag me on 
Instagram
! Looking through the photos of recipes you all have made is one of my favorite things to do!
Makes: 4 servings
Prep Time: 10 minutes
Bake Time: 40 minutes
Total Time: 50 minutes
Ingredients
1 & 1/2 pounds yellow fleshed potatoes (such as Yukon gold), peeled and sliced 1 inch thick

4 tbsp butter, melted

1 tsp thyme, chopped

1 tsp salt

1/2 tsp freshly ground pepper

1 cup chicken or vegetable broth

1 tbsp lemon juice (optional)

2 garlic cloves, lightly crushed and peeled
Instructions
Toss the potatoes in the mixture of the butter, thyme, salt and pepper, arrange in a single layer on a metal baking pan and bake in a preheated 500°F oven on the top or middle rack until golden brown, about 10-15 minutes, per side.
Flip the potatoes again, add the broth, lemon juice and garlic and roast for another 10 minutes. Serve!
Download PDF