Shrimp with Honey, Lemon & Caper Sauce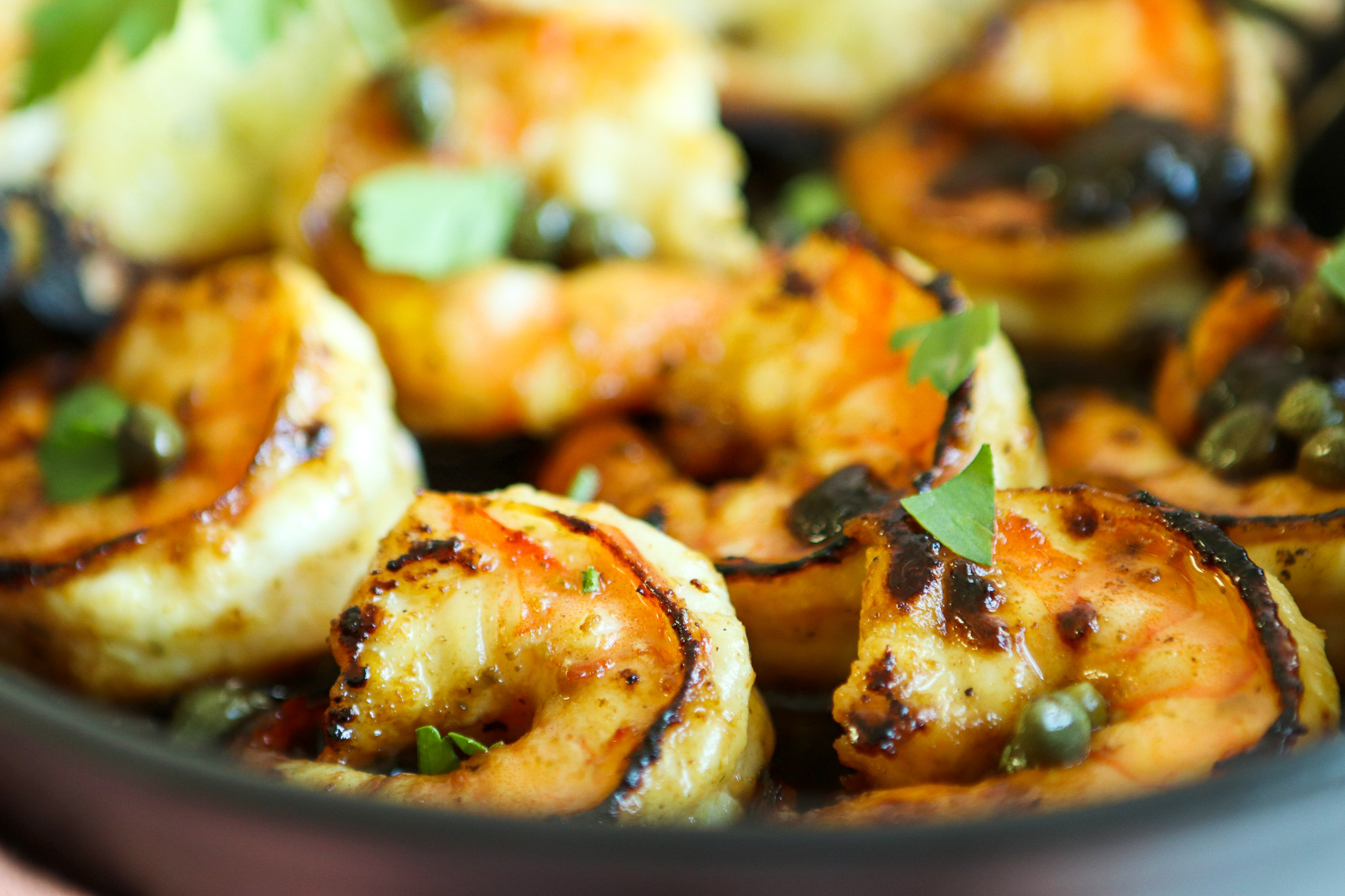 If you are a shrimp lover, as I am, you have your favorite go-to recipes that you know by heart and make every few weeks.  This recipe for Shrimp with Honey, Lemon & Caper Sauce will become one of those.  
While lemon and capers doesn't seem like that much of a stretch (think Piccata), adding honey to the marinade blows this into a different dimension!  The shrimp caramelize so beautifully, you will be hard-pressed to stop eating them!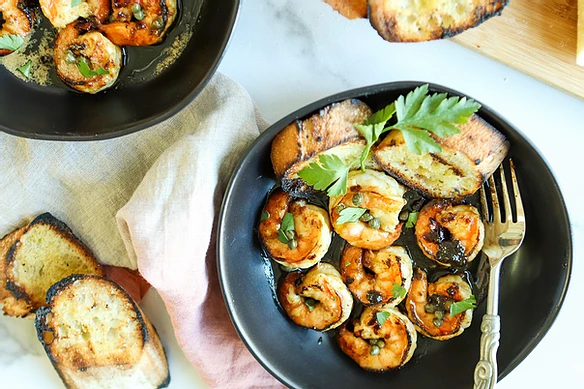 There is one point that I need to caution you on:  to make sure the sauce emulsifies, use only cold butter and make sure that the pan is off the heat.  If it doesn't come together, it will still be delicious, it might just not look as pretty.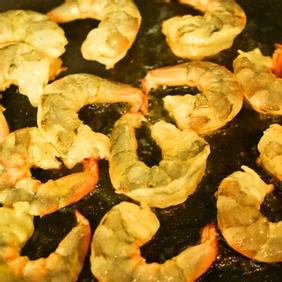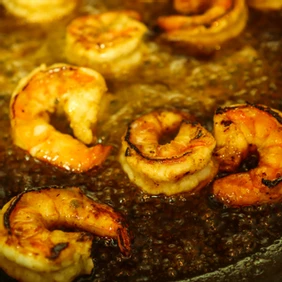 Try to use a pan that will allow the shrimp to caramelize. I love my Mauviel sauté pan (featured below in the Featured Products).  It is expensive, I'll warn you about that, but well worth it.  This French cookware company has been around since 1830 and they continue to stay in business because of the high quality of their products.  They use black anodized aluminum which is better for heat conduction.  Their copper pans are on my list for my next birthday!!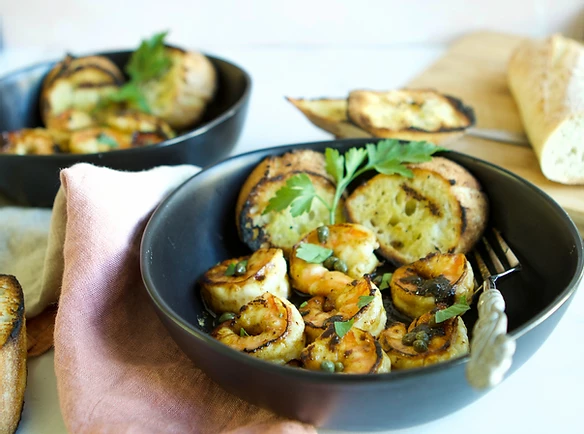 Lastly, if you make Shrimp with Honey, Lemon & Caper Sauce, be sure to leave a comment and/or give this recipe a rating! Above all, I love to hear from you and always do my best to respond to each and every comment. And of course, if you do make this recipe, don't forget to tag me on 
Instagram
! Looking through the photos of recipes you all have made is one of my favorite things to do!
Shrimp with Honey, Lemon & Caper Sauce
Makes: 6 dinner-size servings
Prep Time: 10 minutes
Cook Time: 10 minutes
Total Time: 1 hour 
Ingredients
Lemon-Caper Marinade:
1/4 cup honey

3 tbsp capers, rinsed and drained (brine saved)

Grated zest of

1 lemon

3 tbsp fresh lemon juice

1 tbsp brine from caper bottle, above

1 tbsp sherry vinegar

1/2 tsp kosher salt

3/4 cup extra-virgin olive oil
Shrimp:
36 extra-large shrimp (U10-15), about

3 pounds, peeled and deveined, tail segments intact

2 tbsp extra-virgin olive oil

8 tbsp cold unsalted butter, cut into 8 pieces

2 tbsp capers, rinsed and drained

Kosher salt

Freshly ground black pepper

Chopped fresh flat-leaf parsley for garnish

18 baguette slices for dipping

1 lemon, cut lengthwise into sixths
Instructions
Lemon Caper Marinade:
In a blender, combine the honey, capers, lemon zest and juice, caper brine, vinegar and salt.  With the machine running, gradually add the 3/4 cup olive oil through the hole in the lid to make an emulsion.  Reserve 2/3 cup of the marinade.
Pour the remaining marinade into a nonreactive medium bowl.  Add the shrimp, stir to coat and cover with plastic wrap. 
Refrigerate, stirring occasionally, for at least 30 minutes or up to 2 hours, no longer. In a very large skillet, heat 2 tbsp olive oil over medium-high heat.  Drain the shrimp in a colander, discarding its marinade. 
Add the shrimp to the skillet, spreading them in one layer, and cook until the undersides are beginning to brown, about 2 minutes.  Flip the shrimp, add the reserved 2/3 cup marinade, and bring to a boil.  Cook just until the shrimp are opaque throughout, about one more minute. Remove the skillet from the heat.  Use a slotted spoon to divide the shrimp among 6 shallow bowls. 
One piece at a time, add the cold butter to the skillet and whisk until one piece is incorporated before adding another.  Stir in the capers.  Season with salt and pepper. Pour equal amounts of the sauce over each serving and sprinkle with the parsley.  Add 3 baguette slices and a lemon wedge to each bowl and serve immediately.
Shrimp with Honey, Lemon & Caper Sauce