White Chocolate Matzah Bark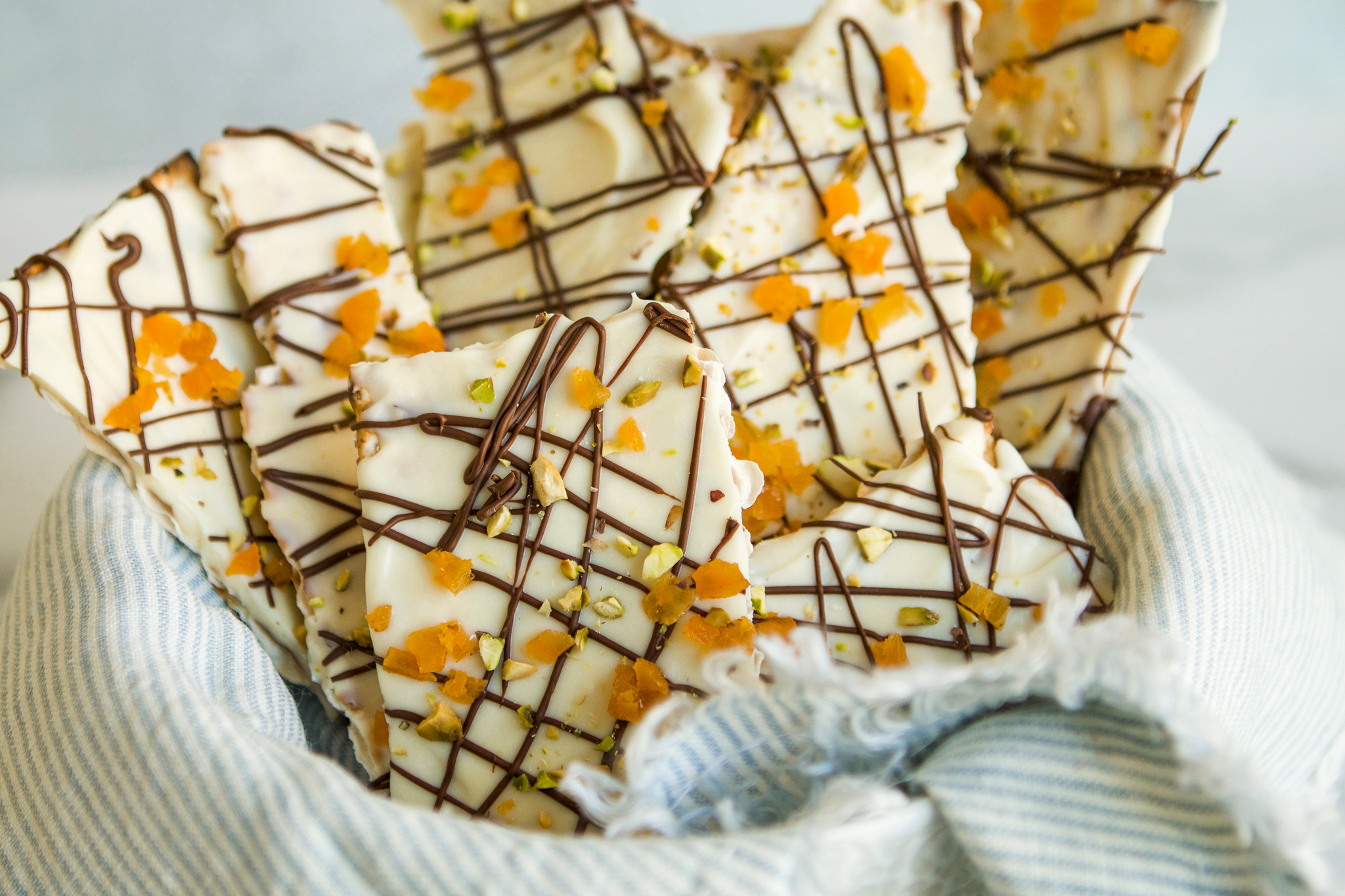 White Chocolate Matzah Bark is the answer to the question of what to do with extra matzah!  And it's also the answer for a quick, easy and outstanding dessert!
Every year, when Passover comes around, I buy one of those 5-packs of matzah boxes, because that's the only way you can buy it.  I have never figured out who needs that much matzah, but I guess large families do.  With just two of us at home, hosting a Seder, and occasional dinner gathering during the holiday, two boxes would definitely do.  So, what do you do with the other 3 boxes???
I try out various recipes using the flatbread, and this is one of my faves!  This White Chocolate Matzah Bark is super easy and quick, it's so pretty, and yes, it's delicious!!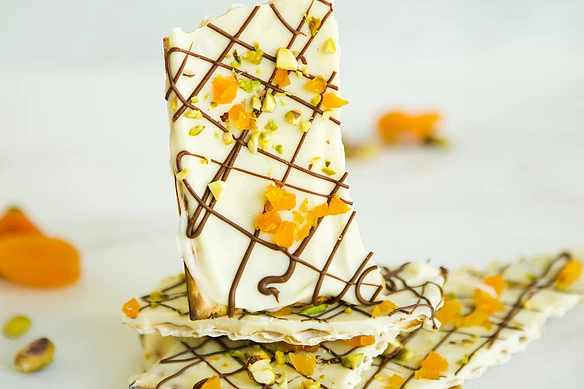 All you do is put the matzah on a baking sheet, spread white chocolate over the pieces, drizzle dark chocolate and sprinkle pistachios & apricots over.  That's it.  No joke!
​Whether you're gathering in person, virtually, or just enjoying this beautiful holiday, this dessert will become a staple on the Passover dessert menu!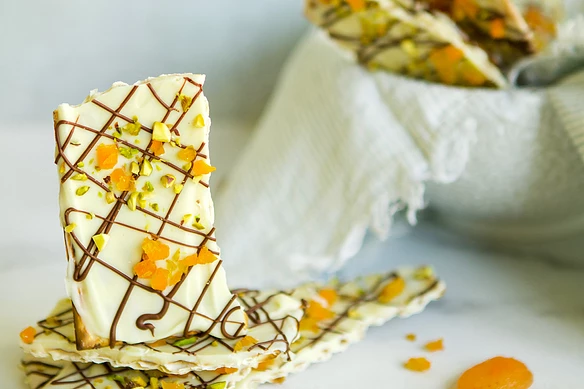 Lastly, if you make White Chocolate Matzah Bark, be sure to leave a comment and/or give this recipe a rating! Above all, I love to hear from you and always do my best to respond to each and every comment. And of course, if you do make this recipe, don't forget to tag me on 
Instagram
! Looking through the photos of recipes you all have made is one of my favorite things to do!
White Chocolate Matzah Bark
Makes: 12 pieces
Prep Time: 15 minutes
Cook Time: 5 minutes
Total Time: 20 minutes plus chill time 15 minutes
Ingredients
4 pieces matzah

11 ounces white chocolate, melted

4 ounces dark chocolate, melted

1/4 cup pistachio nut meats, finely chopped

1/4 cup dried apricots, finely chopped
Instructions
Place matzah on a parchment-lined baking sheet. Brush one side of matzah with melted white chocolate. Drizzle over dark chocolate in streaks. Sprinkle with nuts and apricots.
Transfer matzah to refrigerator until chocolate is set, about 15 minutes. Break into pieces. Serve immediately or keep refrigerated up to one week.
White Chocolate Matzah Bark