White Wine Sangria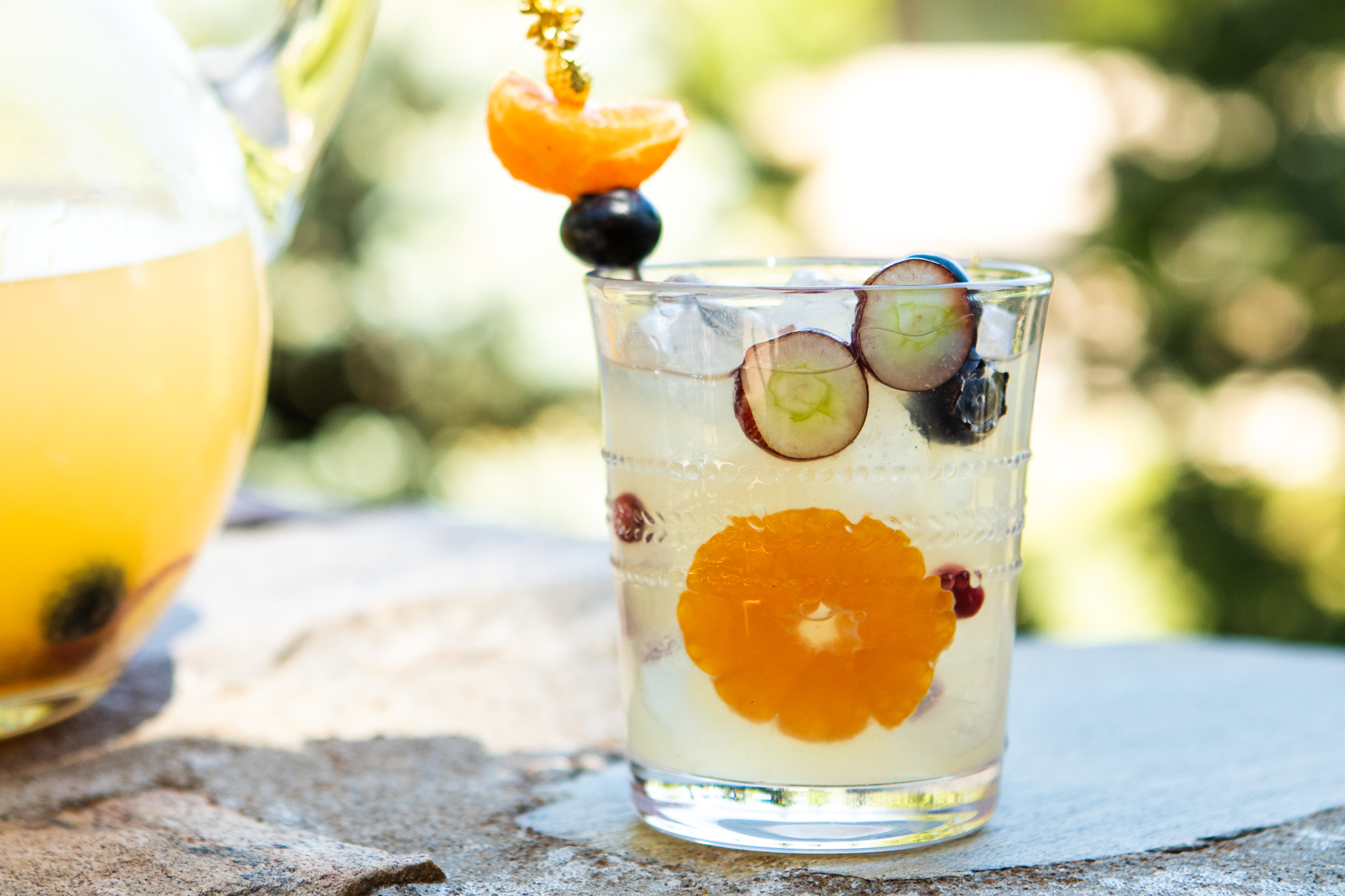 White wine sangria fits the bill in so many ways:  It's easy to prepare, it's refreshing on a hot summer's day, it's easy to make and it works for a crowd!  The only last minute detail is if you want to top it with sparkling water.  Your choice… ​
This sangria packs a bit of a punch because it's got a wee bit of vodka in it.  It's also got the delightful flavor of Italy, infused through the Limoncello Liqueur that's added to the sangria.  Mix in lemon juice, orange juice and white grape juice, as well as a variety of fruit and you've got yourself a refreshing summer cocktail!
​ Enjoy!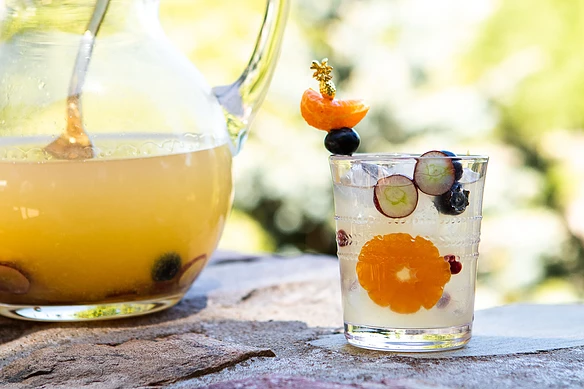 Lastly, if you make White Wine Sangria, be sure to leave a review down below at the bottom of this page (stars are also appreciated)! Above all, I love to hear from you and always do my best to respond to each and every review. And of course, if you do make this recipe, don't forget to tag me on 
Instagram
! Looking through the photos of recipes you all have made is one of my favorite things to do!
Makes: 4 servings
Prep Time: 10 minutes
Total Time: 10 minutes
Ingredients
1 bottle white wine (I prefer Sauvignon Blanc)

1/5 cup limoncello liqueur

1/4 cup orange juice

1/4 cup lemon juice

1/4 cup white grape juice

1/2 cup vodka

1/4 cup simple syrup

1 cup halved purple grapes

1 lemon sliced into half wheels

1 orange sliced into quarter wheels

Soda water
Instructions
Mix all ingredients together and serve chilled in a pitcher. Delicious and refreshing when topped with soda water.