OMG Brownies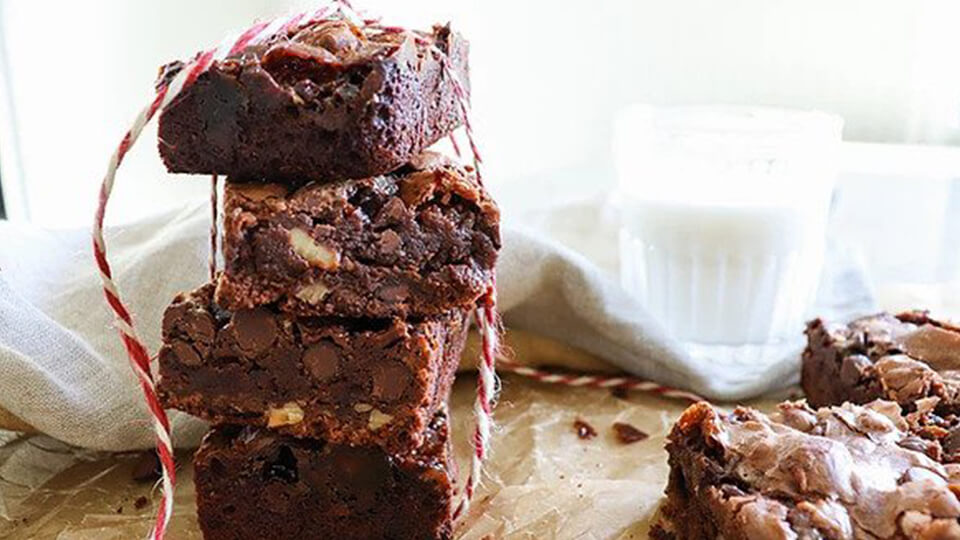 There can only be one recipe to kick off my blog and that's OMG BROWNIES!  Everyone loves brownies, and they are among the easiest desserts to make.  While there are a gazillion recipes out there, the one that I love incorporates marshmallows (they become gooey and melty) and pecans, and are fudge-y and completely addictive!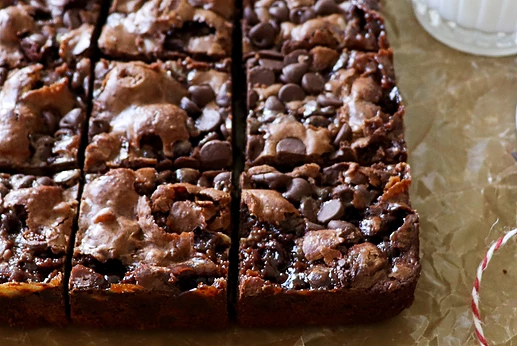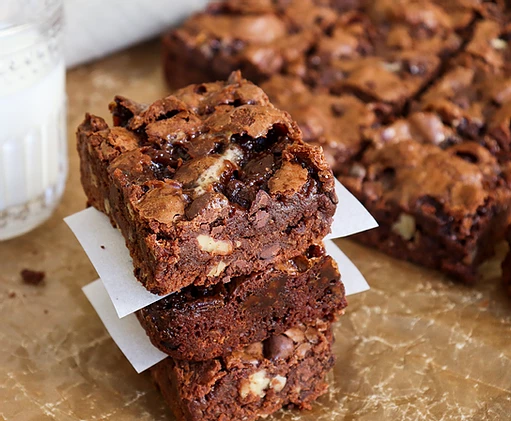 There are only a few steps involved in these decadent goodies. So not only are they crazy good, they are simple and quick to make. I love them with ice cream, a glass of milk, fresh out of the oven, or for breakfast the next morning. I can eat them frozen (just cut them into little chunks to nibble on) or can dunk them into my coffee. Did I say how much I love these??!!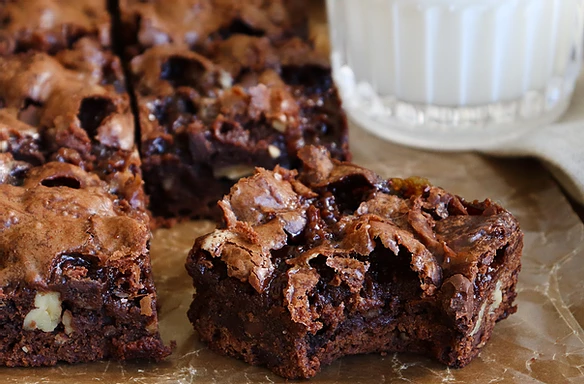 Lastly, if you make OMG Brownies, be sure to leave a comment and/or give this recipe a rating! Above all, I love to hear from you and always do my best to respond to each and every comment. And of course, if you do make this recipe, don't forget to tag me on 
Instagram
! Looking through the photos of recipes you all have made is one of my favorite things to do!
Makes: 24 Squares
Prep Time: 15 minutes
Bake Time: 40-45 minutes
Total Time: 1 hour
Ingredients
1 cup unsalted butter

4 ounces (squares) unsweetened chocolate

2 cups sugar

4 eggs, gently blended in a small bowl

1 cup flour

1 tsp salt

1 tsp vanilla

2 cups mini-marshmallows

1 cup chopped pecans

1 & 1/2 cup chocolate chips, divided ​
Instructions
Heat oven to 350°F, and grease a 9×13-inch baking pan.
Melt butter, chocolate, and sugar in a medium saucepan over medium low heat. Let cool slightly.
Transfer chocolate mixture to a large bowl. Add eggs and mix until incorporated. Add flour and vanilla and mix. Fold in mini-marshmallow, pecans and 1 cup of the chocolate chips. ​
Pour batter into prepared pan. Sprinkle remaining 1/2 cup of chocolate chips on top.
Bake for 40-45 minutes. Remove from oven when a tester (toothpick or skewer) comes out clean. ​ Let cool completely. Cut into 24 pieces.
Serve and enjoy the heck out of them! They won't last long!