What happens when a bestie invites you to Sonoma, CA for a girls trip to include your two sisters, Robyn and Janet?  That's easy…you say YES and hop on the plane!  That's the little excursion that my sistahs and I took last month and I must say that not only did we enjoy incredible food and experience stellar wineries, we kinda tore the town up!  They very gently took away our key to the city and kindly suggested we not return.  I'm confused as to why exactly that happened but things can get a little whacky when we are all together.
But, I digress…
Our friend, Fran (not to be confused with me, Francine) summers in Sonoma.  She and her daughter, Tiffani, created an amazing itinerary for us to enjoy for three glorious days and nights.  For me, the best part was that I didn't have to think or be in charge…Franny so sweetly took care of all the details.  And, I must say, she did an extraordinary job!  In this blog, I want to focus on the wineries, as they were so spectacular!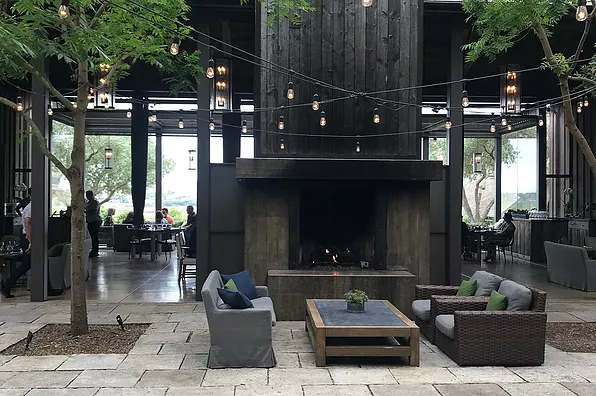 The first winery we visited was Scribe. https://scribewinery.com/

The setting of this winery was stunning, and the wine tasting was situated in the Hacienda. This winery, which was founded in 2007 on a property that pioneered pre-prohibition Sonoma Valley winemaking, is managed by 4th-generation California farmers and brothers, Andrew and Adam Mariani. We were greeted by the hostess with a lovely glass of 2018 Rose of Pinot Noir. It was so refreshing and crisp! We were seated at a perfect table on the patio and our tasting, which was paired with food, began. By the way, we were going to dinner in 3 hours, so while we tried to temper the amount of food we consumed to save room for dinner, it was just too darn good to leave anything behind. Our wine pairings matched the food pairings so perfectly. This was a very impressive way to begin our long weekend!

The next morning, we got to experience Ram's Gate. https://ramsgatewinery.com/ What an exquisite winery! While appearing to have a rustic design sense to it, the interior, which was created by award-winning interior designer Orlando Diaz-Azcuy, incorporates eclectic furnishing and fixtures to make it inviting and sophisticated at the same time.

This winery focuses on small-lot Chardonnays and Pinot Noirs. The grapes are sourced from esteemed vineyards in Sonoma County and Carneros. And the resulting wines are spectacular. As with Scribe, the location of Ram's Gate Winery offered up a gorgeous view of the Sonoma Valley. It was pure bliss!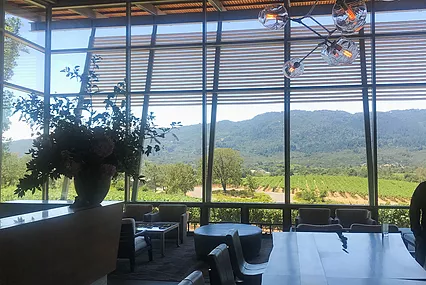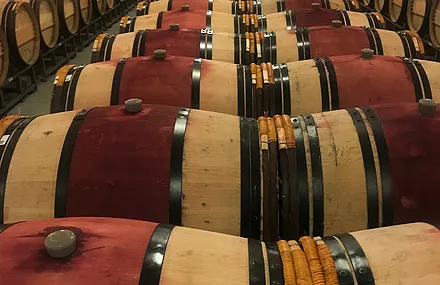 We finished up our wine-tasting journey at Hamel Family Wines. https://hamelfamilywines.com/

To say that this winery is unique is an understatement. First off, it's very contemporary in it's styling, which is unusual for this area. It has a chic dynamic to it, from the entry bar to the patio with the negative-edge fountain. The wines are organic and biodynamic, and when we toured the wine cave, we were given the low-down on how they create these lovely wines without introducing anything that would offend the environment. Speaking of the wine cave, it was as architecturally interesting as the rest of the winery. Row upon row of oak casks created an elegant visual.

Our wine tasting included Rose, Sauvingon Blanc, Zinfandel and their red blend, Isthmus and was paired with a snack of house-made Ricotta cheese sprinkled with Sonoma Coast Sea Salt. I dream of that Ricotta!!

If you have the opportunity to visit this winery, be sure to ask your Estate Ambassador about the love-affair with badgers…yes, I said badgers! It's an interesting story!!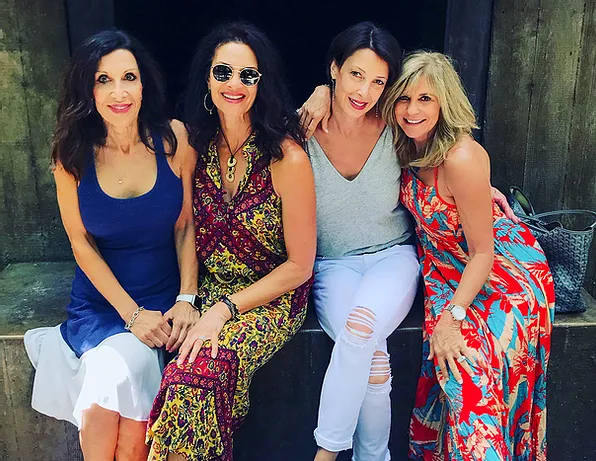 Although this wasn't a wine tasting, I highly recommend spirit-tasting at Prohibition Spirits Distillery. Not only was it fun and unique, they have some amazing spirits! They offer a number of different takes on limoncello, a unique lemon flavored digestif, as well as whiskies, rum, brandy liqueurs, gin and more. Definitely do not pass on this activity! http://www.prohibition-spirits.com/

Sonoma is a little slice of heaven…the restaurants and shopping, the spectacular landscapes, the wineries and the people who inhabit this beautiful locale. Sonoma should be on everyone's bucket list. I know I'll be back…soon!