Blueberry Lemon Ricotta Pancakes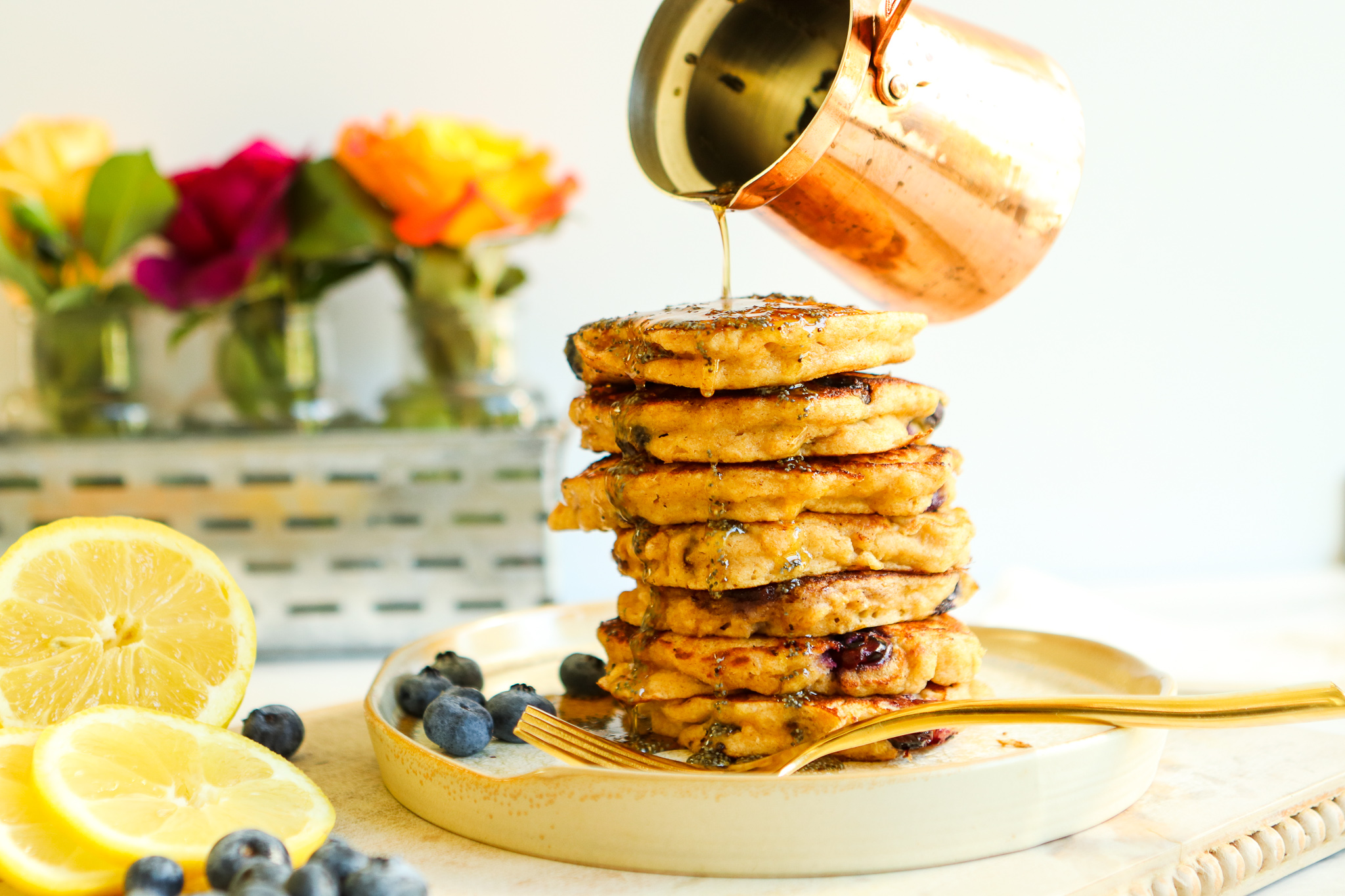 One of my favorite food memories was when I was visiting my closest friend, Shelley, in Vancouver, BC.  We, along with husbands & kids, went to stay at a bed & breakfast on Vancouver Island, near Qualicum Beach.  One morning, the proprietor, Gillian, served us the most amazing lemon ricotta pancakes.  They were light, lemony, and the most refreshing little pancakes I had ever eaten!
​I have figured out how to replicate these delights, but I have a new addition to the pancake repertoire:  these Blueberry Lemon Ricotta Pancakes!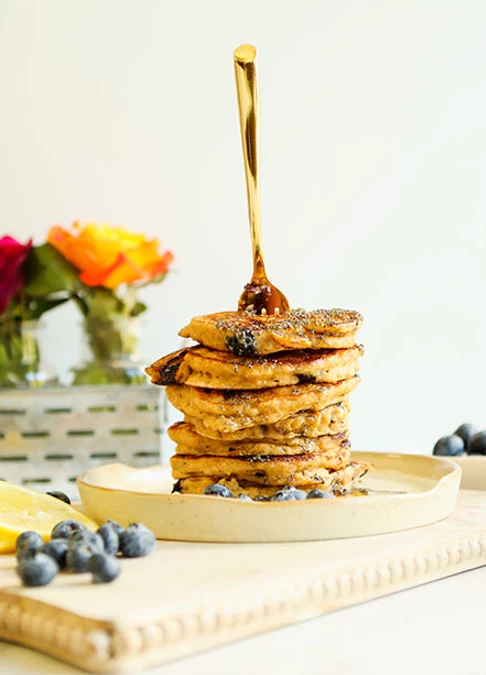 I love the combination of sweet blueberries with the lemon juice & zest, and the ricotta cheese tends to lighten them up.  I like to think that the whole-wheat flour makes them somewhat healthy,  but if you're going for healthy, you might want to omit the syrup, and why would you want to do that??!!  The poppyseeds in the syrup give that lovely little crunch to each bite, so you gotta have it!  Aw, just go for it!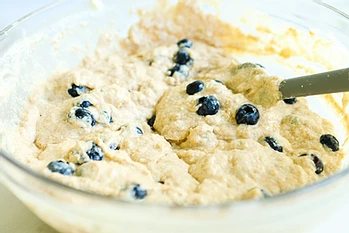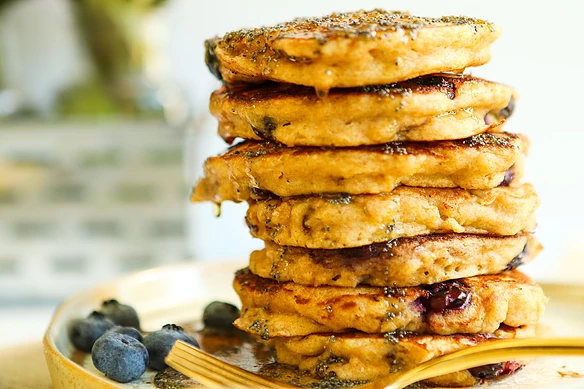 Lastly, if you make Blueberry Lemon Ricotta Pancakes, be sure to leave a comment and/or give this recipe a rating! Above all, I love to hear from you and always do my best to respond to each and every comment. And of course, if you do make this recipe, don't forget to tag me on 
Instagram
! Looking through the photos of recipes you all have made is one of my favorite things to do!
Blueberry Lemon Ricotta Pancakes
Makes: 12 pancakes
Prep Time: 15 minutes
Cook Time: 15 minutes
Total Time: 30 minutes
Ingredients
1 & 1/2 cups buttermilk, or use whole milk

3/4 cup whole milk ricotta cheese

2 large eggs

2 tbsp salted butter, melted

1 tbsp honey, adding in more honey if you like a sweeter pancake

2 tsp vanilla extract

1-2 tbsps lemon zest and 2 tablespoons lemon juice

1 & 1/2 cups white whole wheat flour, or all-purpose flour

2 tsp baking powder

1 tsp kosher salt

1 & 1/2 cups fresh or frozen blueberries

3-4 tbsp blueberry jam (optional)
Poppyseed Lemon Syrup:
1/2 cup real maple syrup

1 tablespoon poppy-seeds

2 teaspoons lemon zest
Instructions
In a large mixing bowl, whisk together the buttermilk, ricotta, eggs, butter, honey, vanilla, lemon juice, and lemon zest. Stir in the flour, baking powder, and salt. Stir until just combined. It's OK if the batter is a little lumpy. If the batter feels a little too thin, add 1/4 cup additional flour.
Fold in the blueberries, and if desired 2-4 tablespoons of the blueberry jam, for an extra berry filled pancakes. Allow the batter to sit 5-10 minutes.
Download PDF
Blueberry Lemon Ricotta Pancakes