Blueberry Lemon Smash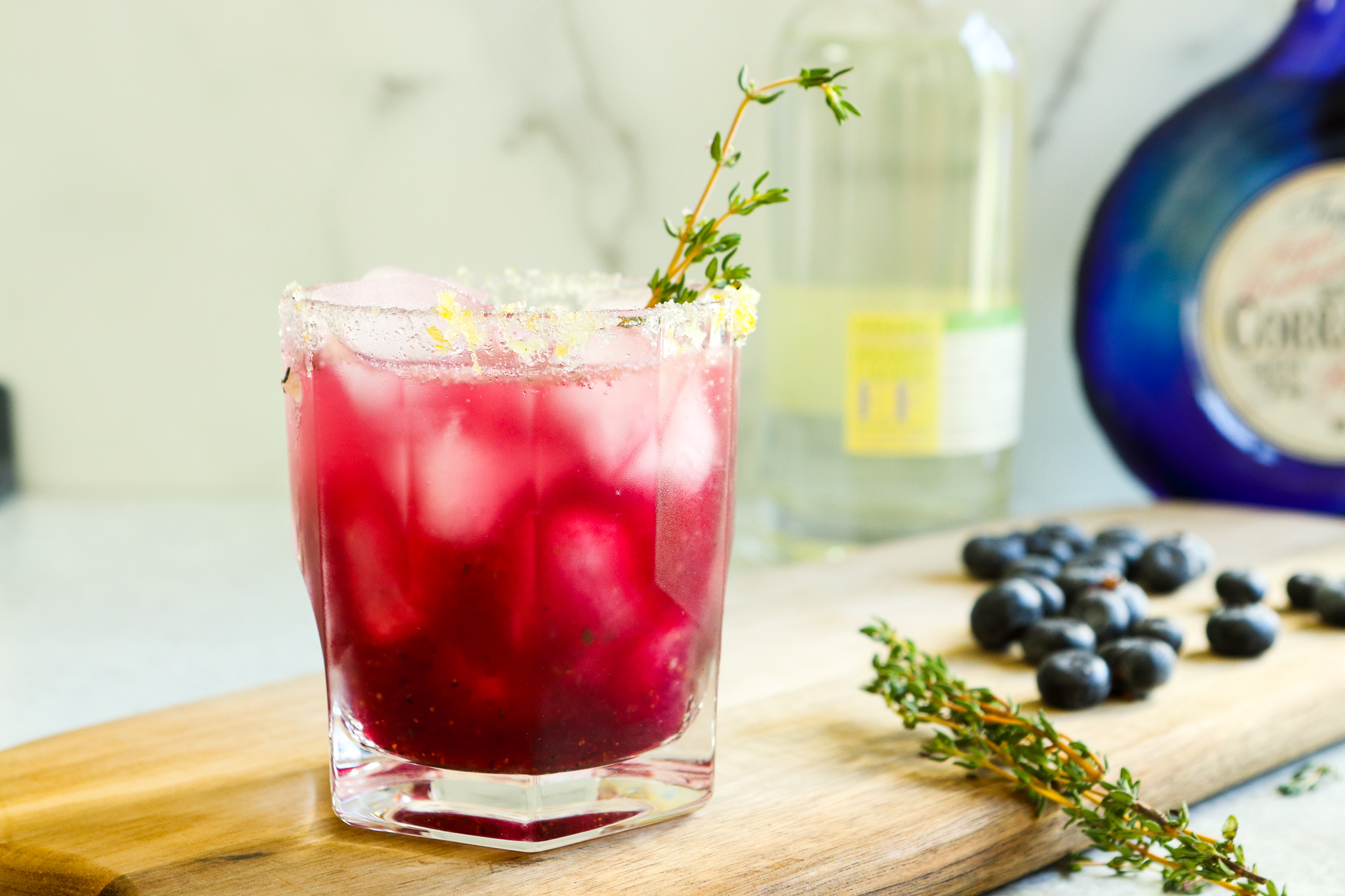 This is a truly refreshing and delicious cocktail.  It's perfect for a holiday weekend, say Memorial Day, or any time you're in the mood for something light and tasty!
The Blueberry Lemon Smash is made by muddling blueberries, fresh lemon juice and thyme leaves.  You then mix it with you liquor of choice (the recipe calls for tequila or Bourbon, but I also gave it a whirl with vodka and then with rum, and it was delicious with any of them).  Add to that Elderflower liquor and blueberry jam, some ice and then top it with a spritz of sparkling water and  be prepared to swoon!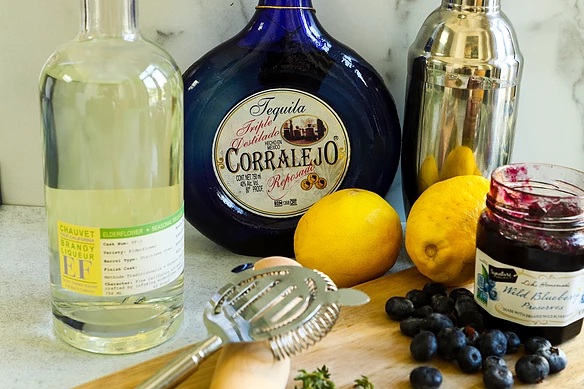 I love how versatile it is…as I said, any liquor will work and if you don't have blueberries, use another berry.  If you don't have blueberry jam, use another type of jam.  I would say you could leave out the jam, but please don't…it makes all the difference in the world!
One final note:  the lemon thyme sugar that rims the cup is absolutely divine!  You must rim it each time you go back for more (and believe me, you'll go back)!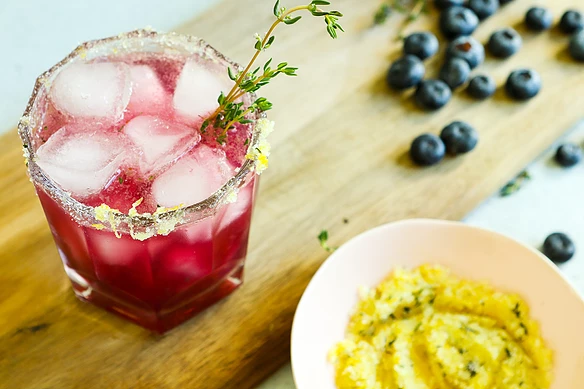 Lastly, if you make Blueberry Lemon Smash, be sure to leave a comment and/or give this recipe a rating! Above all, I love to hear from you and always do my best to respond to each and every comment. And of course, if you do make this recipe, don't forget to tag me on 
Instagram
! Looking through the photos of recipes you all have made is one of my favorite things to do!
Makes: 4 cocktails
Total Time: 15 minutes
Ingredients
1/2 cup fresh or frozen blueberries, plus more for topping

1-2 tbsp fresh thyme leaves, plus a sprig for serving

juice from 2 lemons (about 1/2 a cup)

1/2 cup blueberry or blackberry jam

6 ounces (3/4 cup) bourbon or tequila

4 ounces (1/4 cup) elderflower liquor (St. Germain)

3/4 (12 ounce) cans sparkling water, for topping
Lemon Sugar:
Zest of 1 lemon

2 tbsp granulated sugar

1 tsp chopped thyme leaves
Instructions
In a pitcher, muddle the blueberries, thyme, and lemon juice, squashing everything to release the juices. Add the jam, bourbon, and elderflower liquor. Stir to combine. Chill until ready to serve.
To make the lemon sugar, combine the lemon zest, sugar, and thyme on a shallow plate. Rub the top rim of the glass with lemon from a small piece of lemon. Rim your glasses in sugar, then fill with ice.
Strain cocktail into your prepared glasses. Top off with sparkling water, then gently stir to combine.
Chef's Note:
If you don't have jam, use an additional 2 tablespoons blueberries and add 1-2 tablespoons honey or granulated sugar to sweeten to your taste.
Recipe from Half Baked Harvest