Maple-Roasted Brussel Sprouts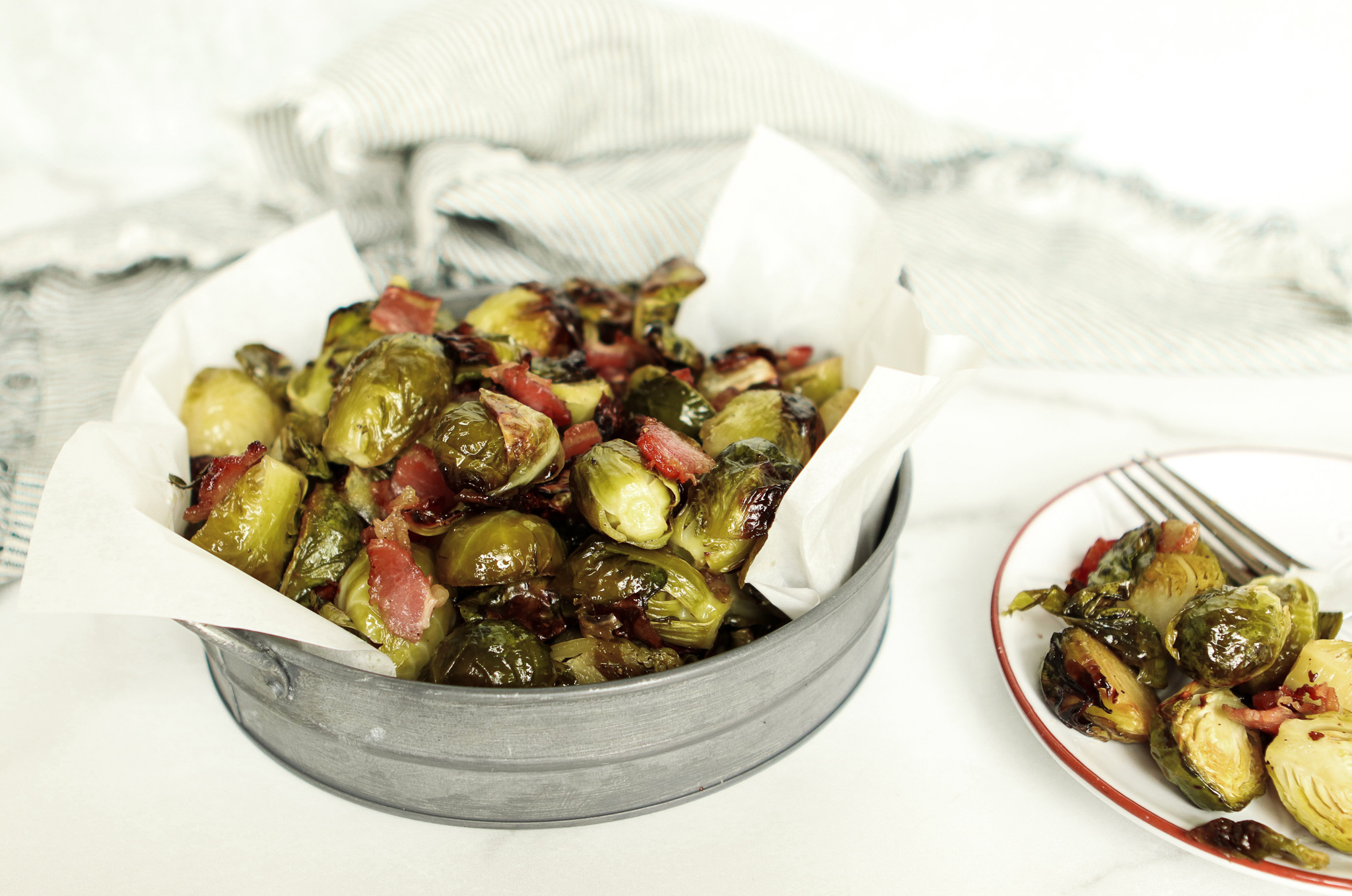 Some people love them, and some people just haven't discovered this recipe yet.  Brussel sprouts get a bad rap, but usually it's because of the way they were prepared back in the day (boiled or steamed until grey and mushy, giving a less-than-pleasant odor to the entire house).  But, roasting them and giving them a chance to caramelize transforms them into tiny little gems of deliciousness!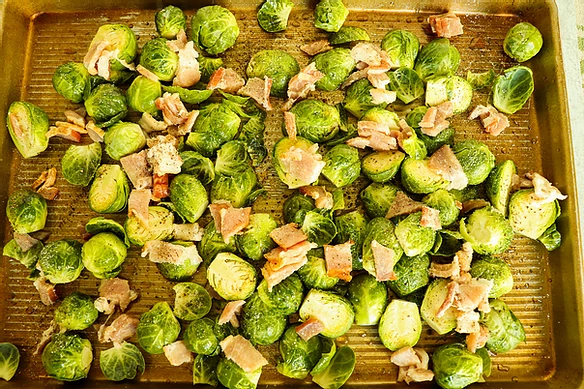 This recipe brings  together Brussel sprouts, maple syrup and bacon in a tasty side dish worthy of converting any die-hard objectors!  Give it a try…I promise everyone will be delighted with this yummy recipe!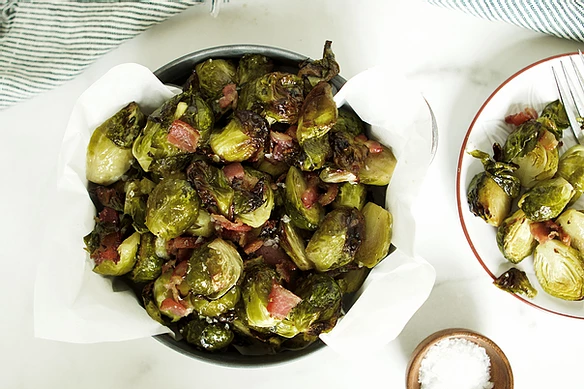 Lastly, if you make Maple-Roasted Brussel Sprouts, be sure to leave a comment and/or give this recipe a rating! Above all, I love to hear from you and always do my best to respond to each and every comment. And of course, if you do make this recipe, don't forget to tag me on 
Instagram
! Looking through the photos of recipes you all have made is one of my favorite things to do!
Maple-Roasted Brussel Sprouts
Makes: 4 servings
Prep Time: 10 minutes
Bake Time: 45 minutes
Total Time: 55 minutes
Ingredients
2 pound Brussels sprouts, trimmed

1/4 cup extra-virgin olive oil

6 tbsp pure maple syrup

8 slices bacon, cut into 1/2-inch pieces

1 tsp salt

1/2 tsp freshly ground black pepper
Instructions
Preheat oven to 400°F.
Place Brussels sprouts in a single layer in a baking dish. Spread onto two sheets if they are too crowded (they won't caramelize if they are too crowded; instead, they will steam). Drizzle with olive oil and maple syrup; toss to coat. Sprinkle with bacon; season with salt and black pepper.
Roast in the preheated oven until bacon is crispy and Brussels sprouts are caramelized, 45 minutes, stirring halfway through.
Download PDF
Maple-Roasted Brussel Sprouts