Bourbon Sweet Potato Casserole with Bacon-Pecan Crumble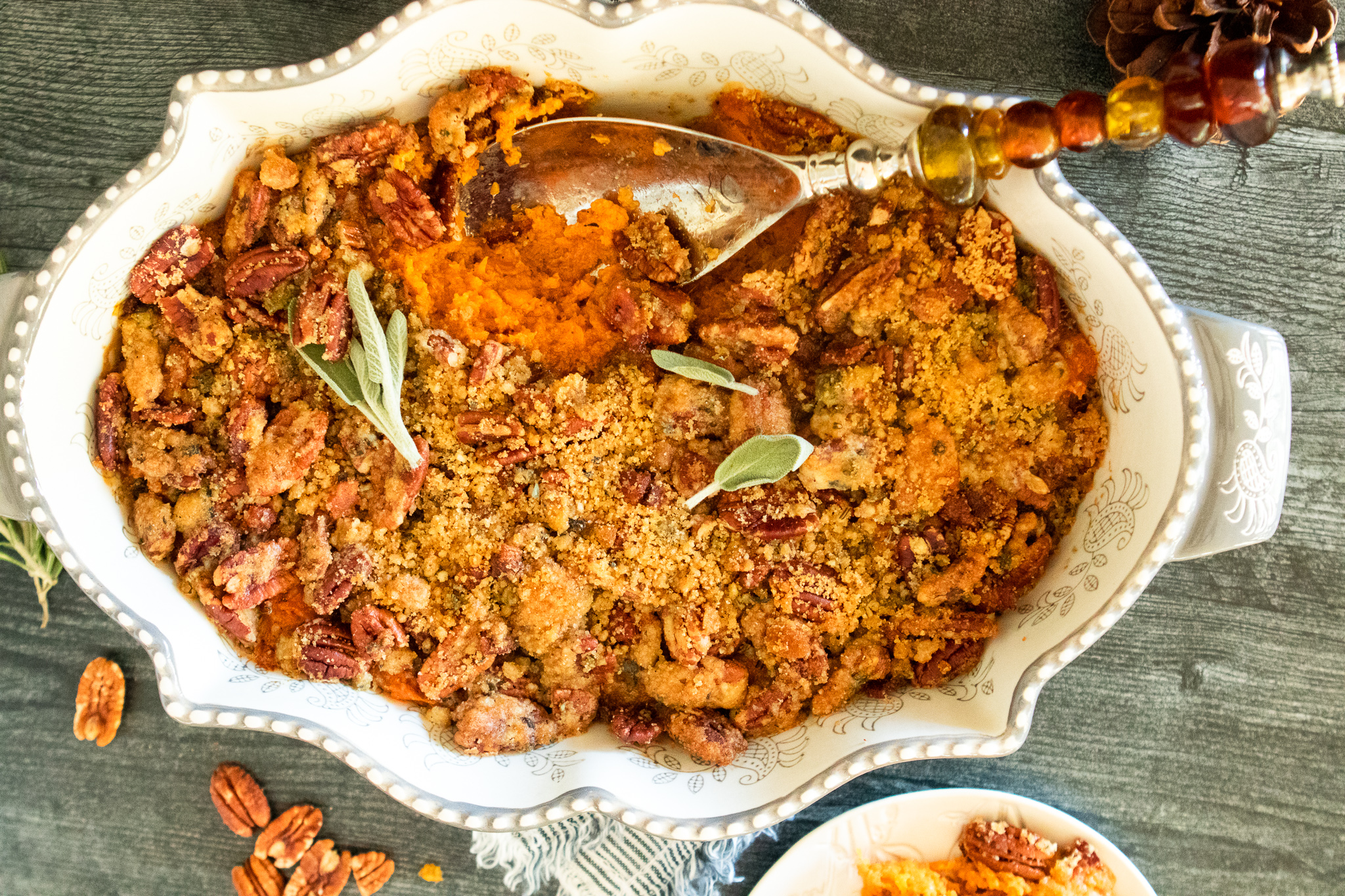 We're getting close to Thanksgiving and I figured it's time to offer up some ideas! This incredible side dish isn't just for Thanksgiving, however. It's delicious any time you want a hearty wintery side dish. There are many versions of sweet potato casserole, but this one is a little more special. It's got a splash of bourbon mixed in with the mashed sweet potatoes to give it an extra depth of flavor.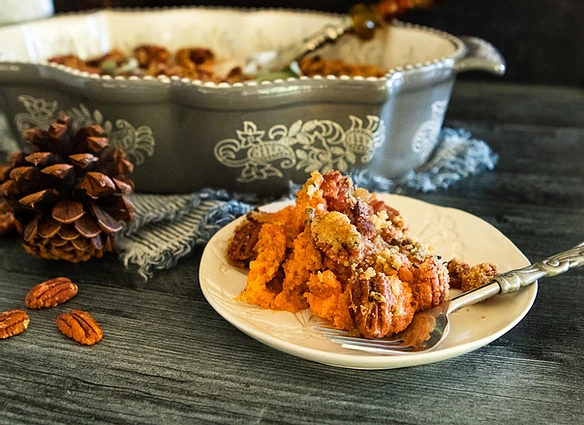 And, it's got that amazing bacon-pecan crumble that crisps up the top!
You combine pecans with brown sugar, cayenne, sage and rosemary. Add to that some crisped up bacon. Sprinkle the mixture over the top of the sweet potatoes and bake.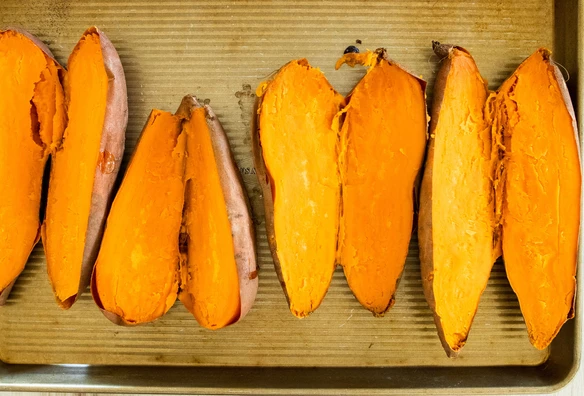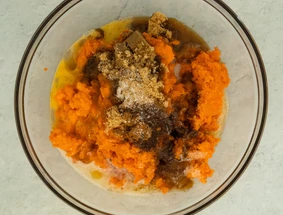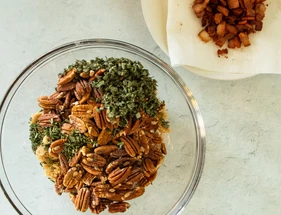 Lastly, if you make Bourbon Sweet Potato Casserole with Bacon-Pecan Crumble, be sure to leave a review down below at the bottom of this page (stars are also appreciated)! Above all, I love to hear from you and always do my best to respond to each and every review. And of course, if you do make this recipe, don't forget to tag me on 
Instagram
! Looking through the photos of recipes you all have made is one of my favorite things to do!
Bourbon Sweet Potato Casserole with Bacon-Pecan Crumble
Makes: 8 servings
Prep Time: 20 minutes
Cook Time: 1 hour & 30 minutes
Total Time: 1 hour & 50 minutes
Ingredients
4 medium sweet potatoes

3/4 cup brown sugar

2 tsp vanilla extract

1 tsp cinnamon

1/4 cup whole milk

4 tbsps unsalted butter, melted

2 large eggs, beaten

2 tbsps bourbon (optional)

1 tsp Kosher salt
Sweet 'n Savory Bacon Pieces:
4 slices thick-cut bacon, chopped

3/4 cup brown sugar

1/3 cup all-purpose flour

1 & 1/2 cups raw pecans roughly chopped

6 tbsp unsalted butter melted

1/4-1 tsp cayenne pepper, using more or less to taste

1/2 tsp Kosher salt

2 tbsp fresh chopped sage

1-2 tsp fresh chopped rosemary (optional)
Instructions
Preheat your oven to 400°F. Poke a few holes in the sweet potatoes and bake for 1 hour or until soft and tender. When the sweet potatoes are cooked, slice them in half and allow to cool.
Meanwhile, make the bacon pecans. In a large skillet over medium heat, cook the bacon until crisp. Remove the bacon from the pan and drain onto a paper towel. In a medium bowl, combine the brown sugar, flour, pecans, butter, cayenne, kosher salt, sage, and rosemary (if using). Stir in the bacon.
Reduce the oven temperature to 350°F. Peel the skins away from the flesh of the sweet potato. Add the sweet potatoes to a mixing bowl. Mash well. Mix in the brown sugar, vanilla, cinnamon, milk, butter, eggs, and bourbon until combined. Season with salt.
Spoon the sweet potato mixture into a 9×13 inch baking dish. Sprinkle the pecans evenly over top.
Transfer to the oven and bake for 35-40 minutes, until the pecans are golden. Serve warm topped with flaky sea salt.
Recipe adapted from Half Baked Harvest
Download PDF
Bourbon Sweet Potato Casserole with Bacon-Pecan Crumble