Roasted Asparagus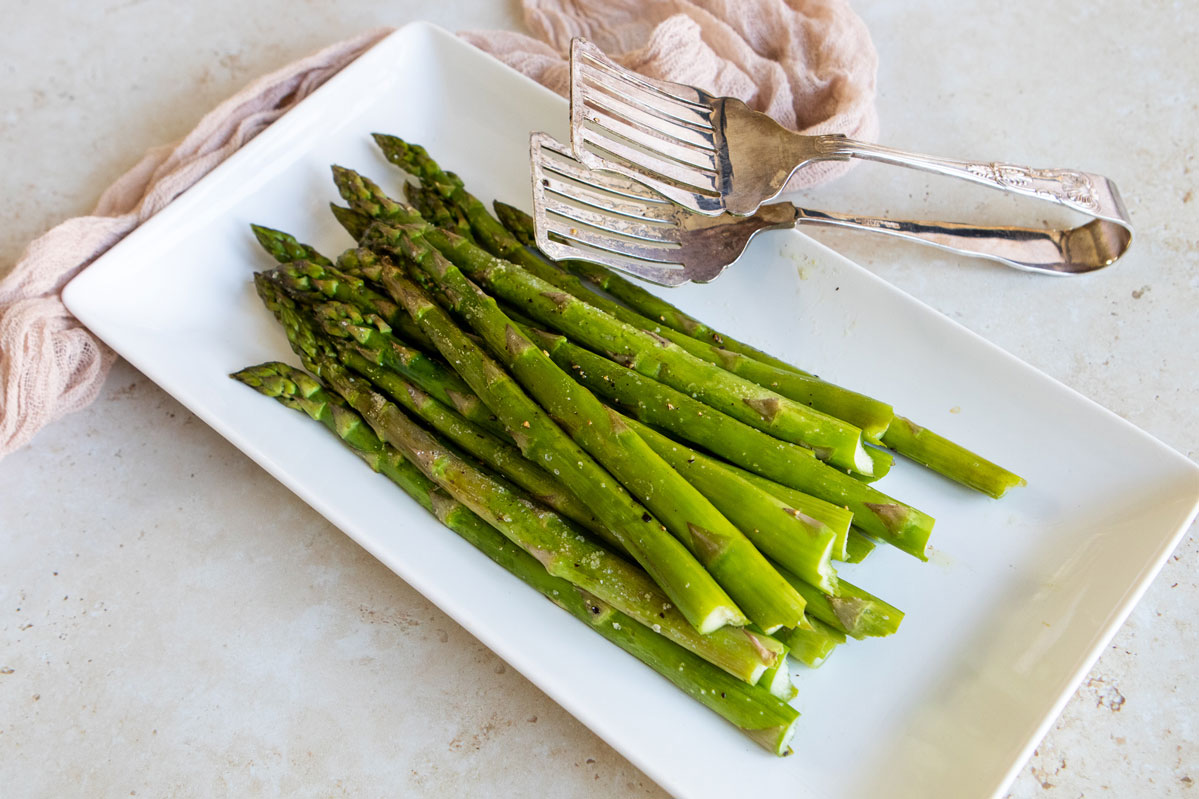 One of my go-to recipes for easy weeknight dinners or romantic, Valentines' Day dinners is Roasted Asparagus.  It is also the perfect side dish to feed a large crowd, if you have the oven space.
It's so easy to prepare and yet one of the most delicious ways to eat asparagus!  Simply trim the tough ends and place the asparagus on a sheet pan.  Drizzle with olive oil and sprinkle with Kosher salt and freshly ground pepper.  Toss them together so that the asparagus is nicely coated and then place them in a pre-heated oven.
After 10-12 minutes, you are ready to eat the freshest, most delicious asparagus!
That's it, folks!
Lastly, if you make Roasted Asparagus, be sure to leave a comment and/or give this recipe a rating! Above all, I love to hear from you and always do my best to respond to each and every comment. And of course, if you do make this recipe, don't forget to tag me on 
Instagram
! Looking through the photos of recipes you all have made is one of my favorite things to do!
Makes: 2 servings
Prep Time: 2 minutes
Cook Time: 12 minutes
Total Time: 14 minutes
Ingredients
1/2 pound asparagus

1/2 tbsp extra-virgin olive oil

1/2 tsp Kosher salt

1/4 tsp freshly ground black pepper
Instructions
Preheat oven to 375°F.
Trim tough ends of asparagus and place on a baking sheet. Drizzle with olive oil and sprinkle with Kosher salt and pepper. Toss so that asparagus are evenly coated.
Roast in oven for 12-14 minutes, depending on the thickness of the asparagus.
Remove from oven and serve!