Fresh Plum Cake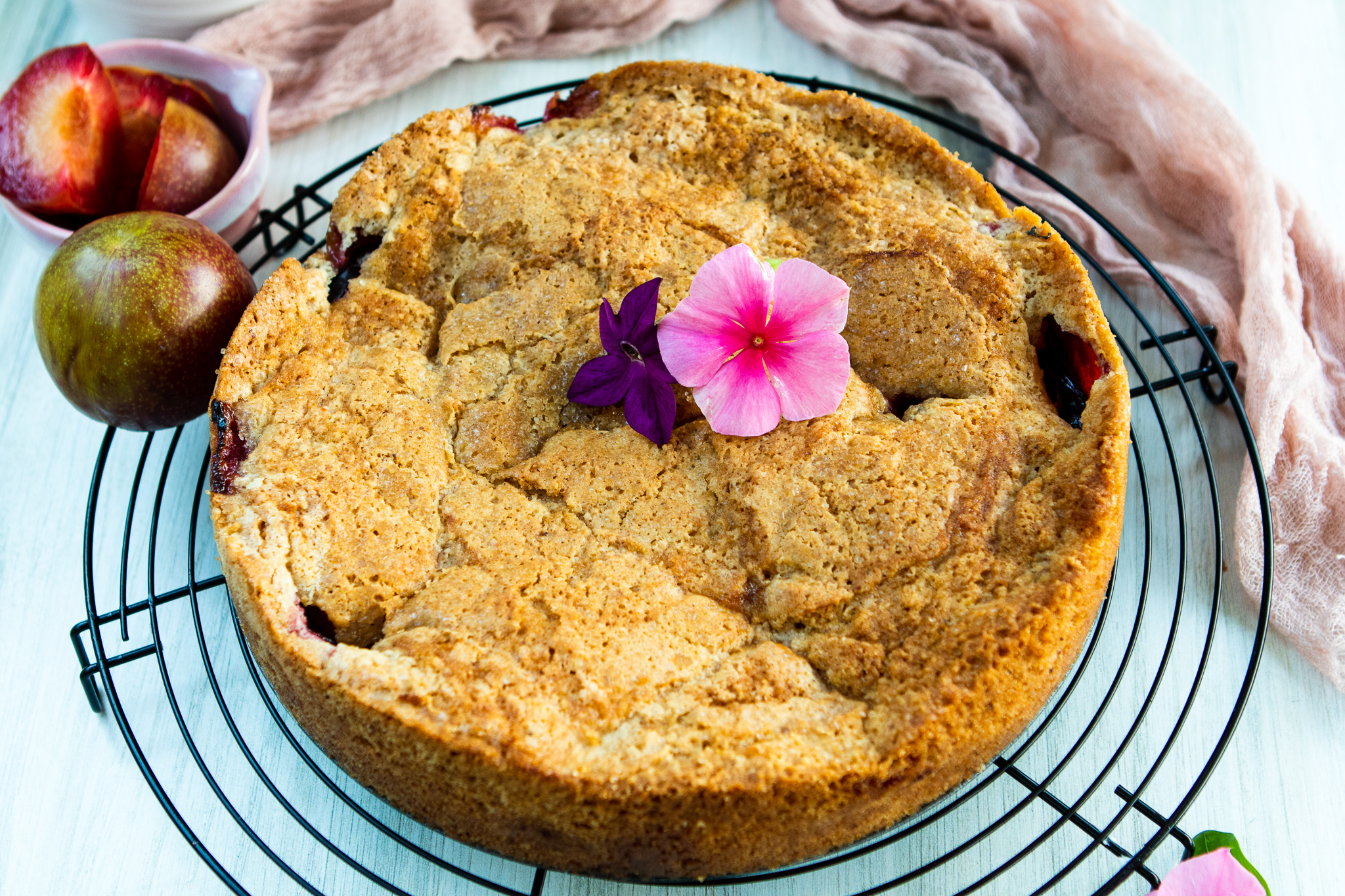 The last of the summer fruit is just about leaving us…the farmers markets and grocery stores are beginning to feature all the lovely apples, pears and citrus. But, I needed one last hurrah with summer so here is a late-summer Fresh Plum Cake.
To be honest, I used Apriums, not plums. These are the same, I suppose, as Pluots, a cross between plums and apricots. In this case, the aprium is a cross between apricots and plums. That was supposed to be funny…they are really the same thing! Either way, they are delicious!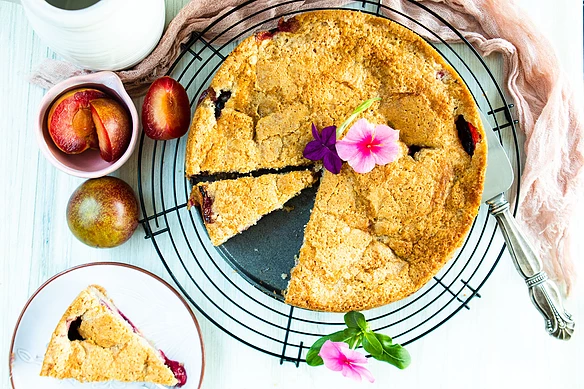 This is a light, moist coffee cake that is perfect any time of the day. It has a crunchy topping and the plums tend to caramelize if they touch the sides or the bottom of the pan, which makes them even more delicious!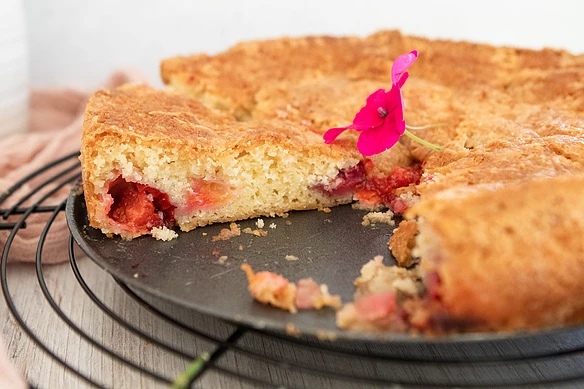 For those looking for a change to the typical Rosh Hashana honey or apple cake, give this one a try. I promise you will love it!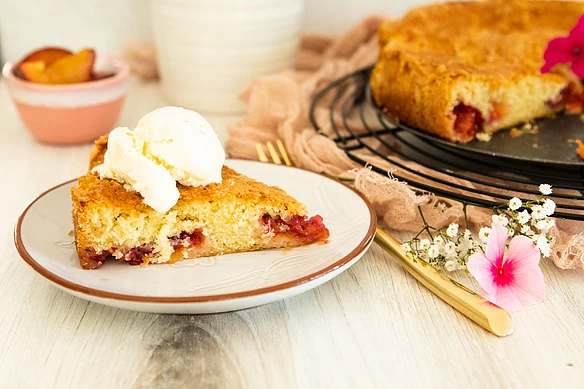 Lastly, if you make Fresh Plum Cake, be sure to leave a review down below at the bottom of this page (stars are also appreciated)! Above all, I love to hear from you and always do my best to respond to each and every review. And of course, if you do make this recipe, don't forget to tag me on 
Instagram
! Looking through the photos of recipes you all have made is one of my favorite things to do!
Makes: 8-10 servings
Prep Time: 15 minutes
Bake Time: 1 hour & 10 minutes
Total Time: 1 hour & 25 minutes
Ingredients
1 & 1/2 cups all-purpose flour, spooned into measuring cup and leveled-off

1 & 1/2 tsp baking powder

1/2 tsp salt

6 tbsp unsalted butter, softened, plus more for greasing the pan

1 cup sugar

1 large egg

1 tsp vanilla extract

1/2 cup milk (low fat is fine)

About 3/4 pound plums or Apriums, pitted and quartered

2 tbsp Turbinado sugar
Instructions
Preheat the oven to 350°F and butter a 9-inch deep dish pie pan or spring-form pan.
In a medium bowl, whisk together the flour, baking powder and salt. Set aside.
In the bowl of an electric mixer, beat the butter and 1 cup of the sugar until pale and fluffy, about 3 minutes. Add the egg and vanilla and beat on low speed until well combined. Gradually add the flour mixture, alternating with the milk, and beat on low speed until smooth. (Note: the batter will be thick.)
Transfer the batter to the prepared pan and smooth with a spatula. Arrange the plums on top, skin side up, in a circular pattern so that they mostly cover the batter. Sprinkle the Turbinado sugar over the plums.
Bake for ten minutes, then reduce the heat to 325°F and bake until the cake is lightly golden and a tester comes out clean, about an hour (see Chef's Note). Let the cake cool in the pan on a rack. Serve with sweetened whipped cream or vanilla ice cream, if desired.
Chef's Note:
When baking at higher altitudes, Increase the bake time. At 7000 feet above sea level, I added 20 minutes extra.
Cake can be stored at room temperature for several days, loosely covered.
Freezer-Friendly Instructions: The cake can be frozen for up to 3 months. After it is completely cooled, cover it tightly with aluminum foil or freezer wrap. Thaw overnight on the countertop before serving.
Apriums are a hybrid between apricots and plums. If you can find them, they are a delicious alternative to the plums.
Recipe adapted from Once Upon a Chef