Giant Molasses Cookies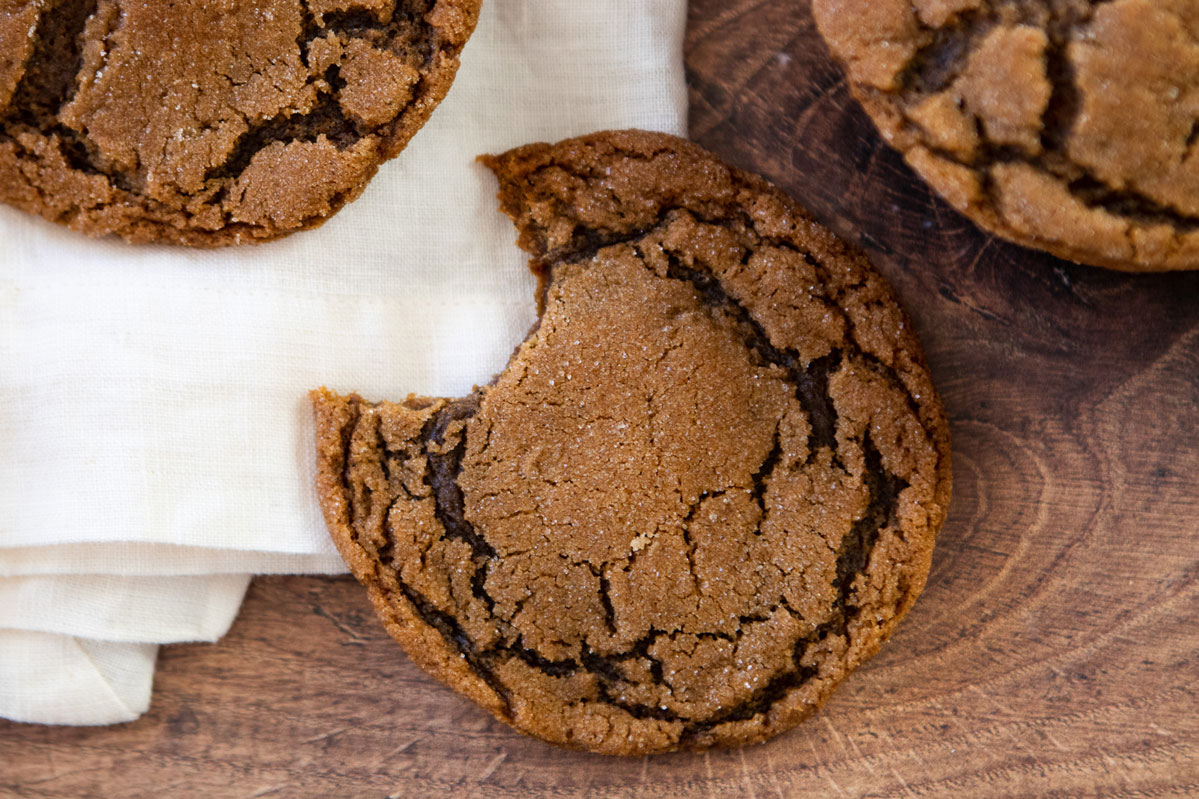 Giant Molasses Cookies are a dream come true!  Chewy gingery cookies made dreamy with dark brown sugar, cinnamon, cloves and nutmeg.  It's hard to beat these!
They are also very nostalgic…I remember as a young'n loving molasses cookies.  I thought they were Dad's cookies (a brand we got in Toronto) but when I researched Dad's cookies, turns out they made the oatmeal cookies that I loved so well.  I have no idea where my first molasses cookie came from (possibly my mom?), but I have loved them ever since.
And, the chewier, the better.  So, these cookies check off every box:  Chewy, heavy in winter spices, and gigantic!  Gotta try them!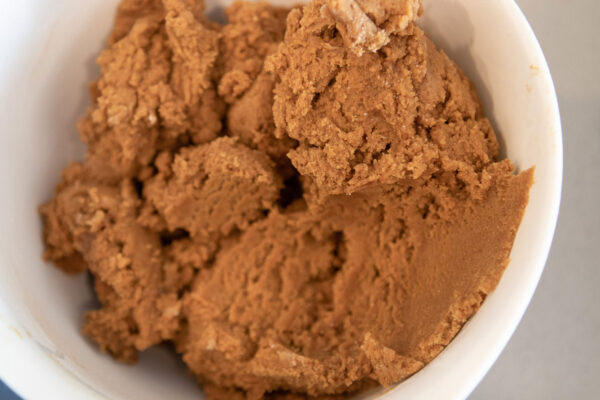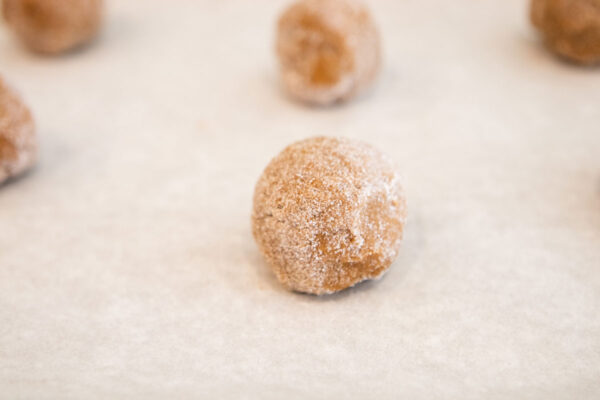 The batter comes together in no time.  Beat the butter and sugars together and add the egg and molasses until combined.  Stir in the flour, baking soda and spices and refrigerate the dough for 10 minutes.
Make cinnamon sugar by combining the cinnamon and sugar in a small bowl.
Scoop the batter using a large scoop and roll into a ball.  Roll each ball in the cinnamon sugar and place on a baking sheet.
Bake the cookies for 10 minutes, smack the baking pan on the counter to settle them (my favorite part) and cool on a wire rack.
You'll need to repeat this a few times to use up all of the batter.  You only want 6 cookies per sheet pan as they are giant and will spread!!
Lastly, if you make Giant Molasses Cookies, be sure to leave a comment and/or give this recipe a rating! Above all, I love to hear from you and always do my best to respond to each and every comment. And of course, if you do make this recipe, don't forget to tag me on 
Instagram
! Looking through the photos of recipes you all have made is one of my favorite things to do!
Makes: 18 cookies
Prep Time: 25 minutes
Bake Time: 30 minutes
Total Time: 55 minutes
Ingredients
3/4 cup unsalted butter, room temperature

1/2 cup granulated sugar

1/2 cup dark brown sugar, packed

1 egg, room temperature

1/4 cup unsulphured molasses

2 cups all-purpose flour, sifted

2 tsp baking soda

1 tsp cinnamon

1/2 tsp ground cloves

1/2 tsp ground ginger

1/2 tsp kosher salt

1/4 tsp nutmeg
Cinnamon Sugar:
1/2 cup granulated sugar

2 tsp cinnamon
Instructions
Preheat oven to 375°F. Set aside two parchment-lined sheet pans. Make cinnamon sugar by combining sugar and cinnamon in a bowl and set aside.
In bowl of stand mixer, combine butter and sugars and beat until slightly fluffy, 2 to 3 minutes.
Mix in molasses and egg until combined.
In a small bowl, combine flour, baking soda, cinnamon, cloves, ginger, salt and nutmeg. Stir into butter mixture.
Cover and refrigerate dough for 10 minutes.
Scoop dough using a 3-tablespoon scoop and loosely roll into a ball. Roll each cookie in cinnamon sugar. Place on prepared cookie sheets spacing 2 inches apart. You will get 6 cookies on a sheet. Bake until cookies are barely set (surface may crack), about 10 minutes. Remove sheet pan from oven, smack it on the counter top and then set sheet pan on a wire rack. Cool for 10 minutes and then remove from pan using a spatula and continue cooling on a wire rack.
Repeat with remaining dough. store cooled cookies in an airtight container.