Grilled Lemon Pepper Chicken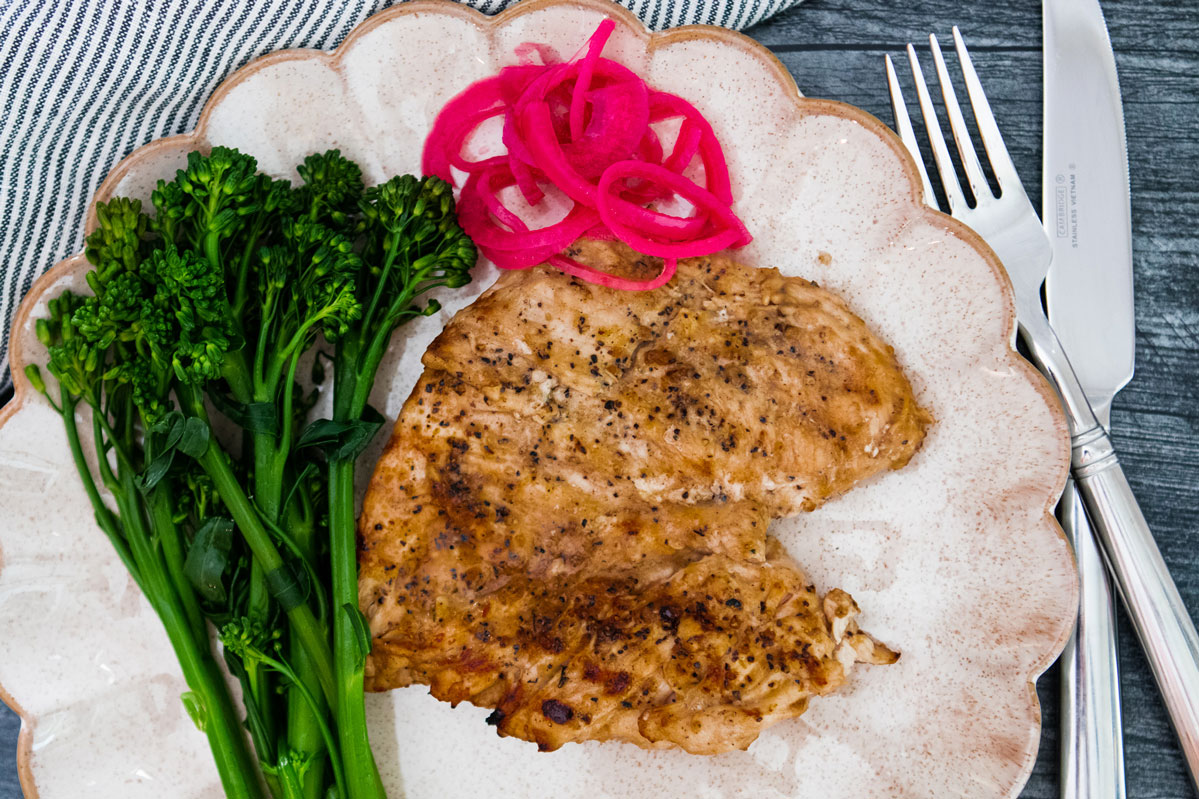 Grilled Lemon Pepper Chicken is exactly what you need to make dad for Father's Day!  It is one of the most delicious grilled chicken recipes I've ever had and that's really saying a lot!
What makes it so special?  Usually I struggle between cooked and overcooked when it comes to chicken breasts on the grill.  They are so thick that it's hard to find the perfect balance.  Fear no more!  With this simple, quick technique, you will always have moist, delicious grilled chicken breasts!
So, what's the trick?  First thing, you pound the chicken breasts until they are about 1/2-inch thick.  Just layer the chicken between two pieces of wax paper or parchment and, using a mallet, pound them until your arm hurts!  Truly!  I don't consider myself weak, but it does take a bit of muscle to get these nice and thin.
Be sure to use the flat end of the mallet or you'll destroy the chicken!
The second part of the technique is to brine the chicken in salt and sugar.  Say what?!  I know I said that this was a quick recipe and typically brining takes an overnight stay in the refrigerator, but not here.  Because these are nice and thin, the chicken breasts only need about 30 minutes in the brine.  You can leave them longer, but it's not necessary.
Between pounding and brining them, you are all set up for the most amazing chicken ever!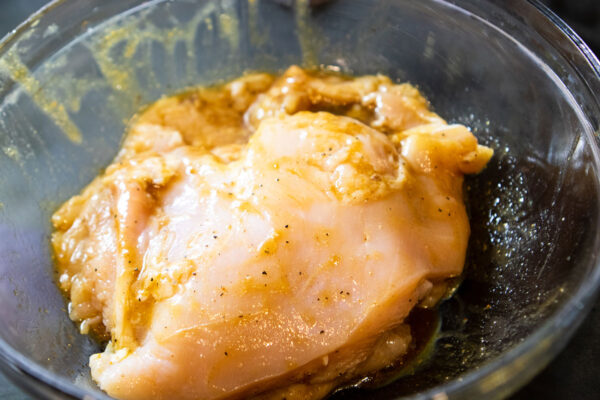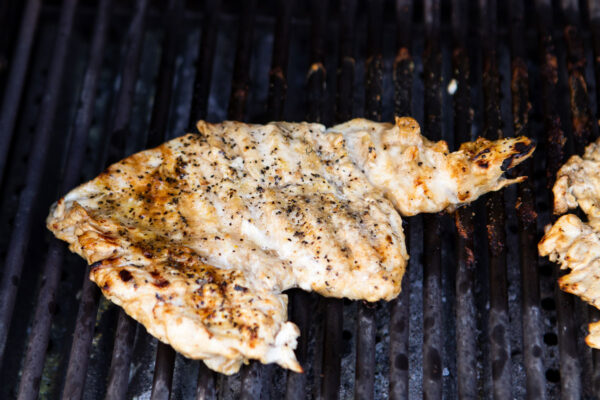 The marinade that the chicken sits in is very easy but insanely good!  Olive oil, Worcestershire sauce, honey and lemon pepper get combined together.  The chicken marinates in this combo for a minimum of 15 minutes.  You could leave them overnight, as well, which makes this an extremely versatile recipe.
When you grill the chicken, sprinkle some salt and extra lemon pepper over the top.  Grill them for 3 minutes or until a grill marks appear.  Flip, season again and remove once the chicken is cooked through, approximately 3 more minutes.
That's it!  The key to this insane dish is pounding, brining and marinating.
This has become my favorite way to grill chicken breasts.  If you love BBQ sauce, you could slather a bit on each side prior to flipping, but the honey in the sauce will caramelize the chicken in a beautiful way, and the lemon pepper gives it a wonderful zing, so BBQ sauce isn't really necessary.
Enjoy!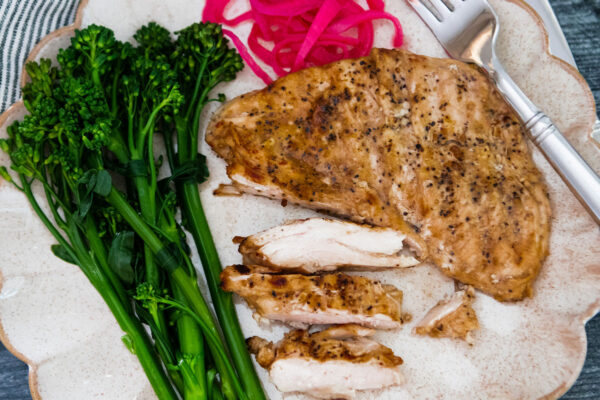 Lastly, if you make Grilled Lemon Pepper Chicken, be sure to leave a comment and/or give this recipe a rating! Above all, I love to hear from you and always do my best to respond to each and every comment. And of course, if you do make this recipe, don't forget to tag me on 
Instagram
! Looking through the photos of recipes you all have made is one of my favorite things to do!
Grilled Lemon Pepper Chicken
Makes: 3-4 servings
Prep Time: 35 minutes
Cook Time: 6 minutes
Total Time: 1 hour
Ingredients
1/4 cup salt

1/4 cup sugar

3 to 4 boneless, skinless chicken breasts

1/4 cup olive oil

2 tbsp Worcestershire sauce

1 tsp honey

1 tsp lemon pepper, plus more for sprinkling

2 tsp neutral oil or olive oil

Kosher salt to taste
Instructions
In a large bowl, dissolve the salt and sugar in 1 & 1/2 quarts of cold water.
Place the chicken breasts on a clean cutting board. Cover with a sheet of plastic wrap, parchment paper, or wax paper. Use a meat mallet to pound the breasts to a thickness of 1/2 inch. Submerge the breasts in the water and leave for 30 to 60 minutes. I've also left the breasts in the brine for 3 to 4 hours without any adverse effects. I brine the breasts at room temperature if the brining period is going to be brief (under 1 hour), and I refrigerate the breasts if it's going to be longer.
Remove the breasts from the brine, and pat dry.
In a large bowl, whisk together the olive oil, Worcestershire sauce, honey, and lemon pepper. Let the breasts marinate for 15 minutes or up to 24 hours.
Heat a grill or a grill pan over medium-high heat. When it's hot, brush with 2 teaspoons of the neutral oil or olive oil. Remove the breasts from the marinade, letting the excess marinade drip off. Place the breasts on the grill or grill pan — if you are using a grill pan, you'll likely need to do this in batches. Season the top side of the breasts with salt. Sprinkle on a little more lemon pepper at this step. Cook 3 minutes. Flip. Season the cooked side with salt, and cook for 3 minutes more or until the chicken is cooked through.
Transfer the chicken to a plate to cool. Let rest for 5 minutes before serving.
Recipe adapted from Alexandra's Kitchen
Grilled Lemon Pepper Chicken