Peach Melba Popsicles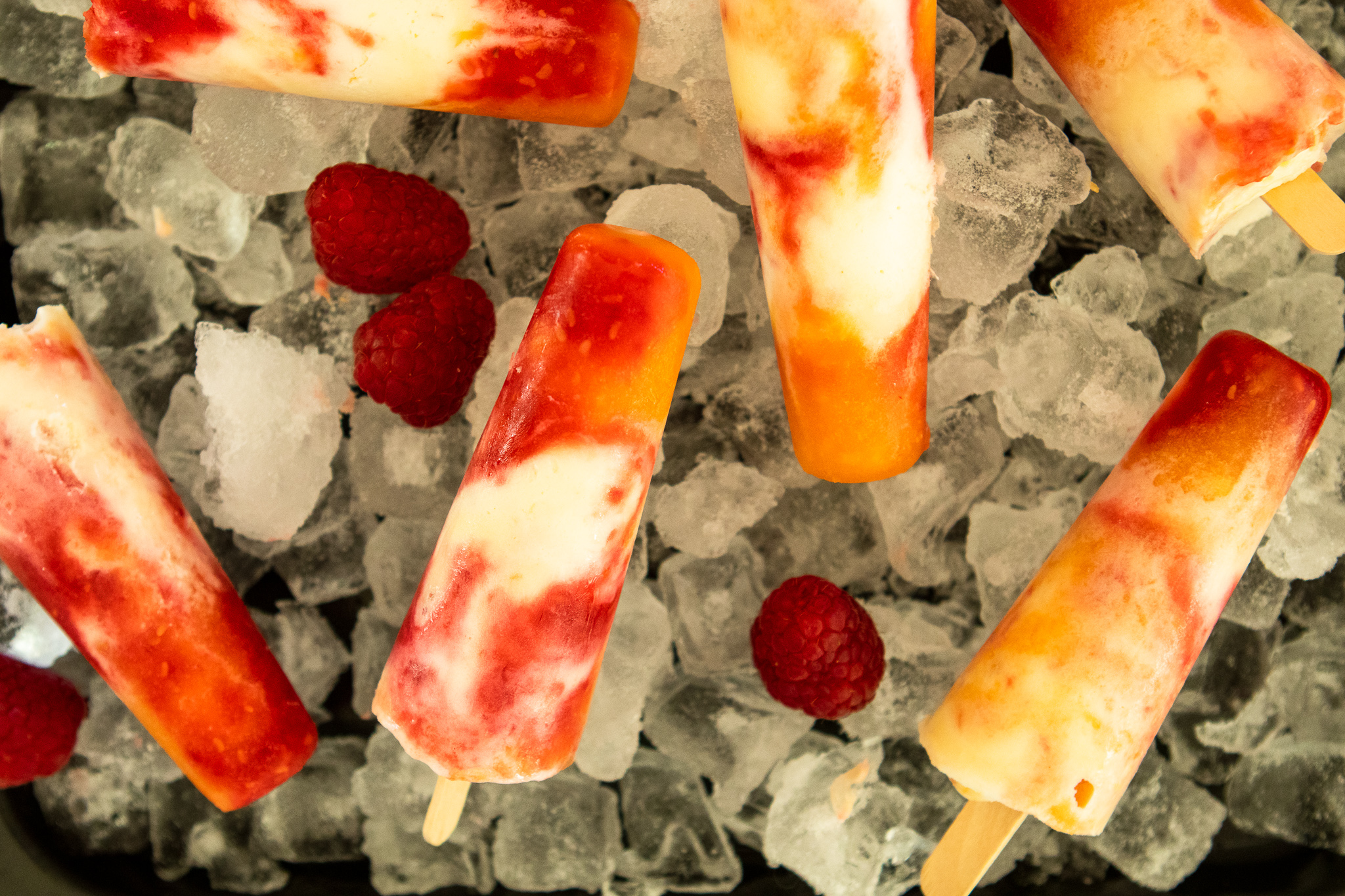 I've been making a bunch of peach recipes lately, and these popsicles are a fast favorite! 
Make a simple syrup and then blend peaches with one part of it, blend raspberries with another part of the syrup and then dollop bits of the raspberry and peach syrups with ice cream.  Freeze and you are done!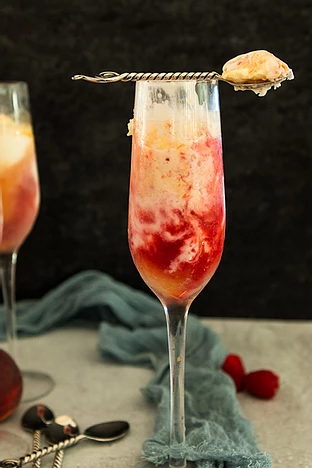 And, if you want to doll it up a bit, make the popsicles in champagne flutes and serve as a frozen ice cream confection!  Dreamy!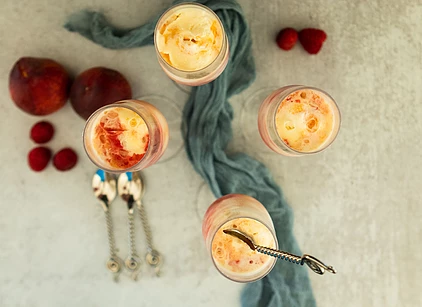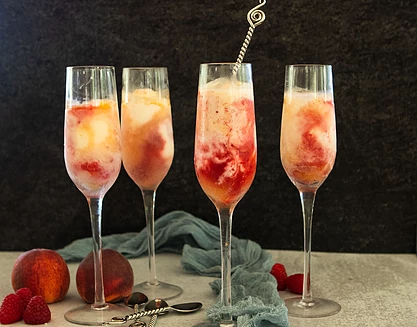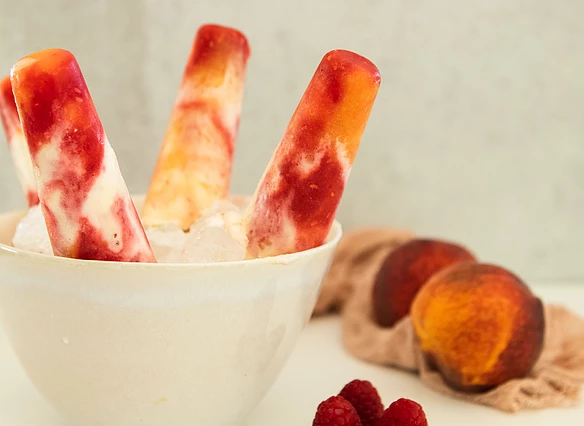 Lastly, if you make Peach Melba Popsicles, be sure to leave a review down below at the bottom of this page (stars are also appreciated)! Above all, I love to hear from you and always do my best to respond to each and every review. And of course, if you do make this recipe, don't forget to tag me on 
Instagram
! Looking through the photos of recipes you all have made is one of my favorite things to do!
Makes: 10 servings
Total Time: 30 minutes not including freeze time
Ingredients
1/2 cup water

1/2 cup sugar

1 cup whole raspberries

2 cups peeled chopped peaches in small/medium chunks

1/8 tsp almond extract (optional)

1 & 1/2 cups vanilla ice cream, frozen yogurt or non-dairy vanilla ice cream of your choice, slightly softened (think: soft-serve consistency)
Instructions
Combine sugar and water in a small-medium saucepan (intentionally larger than it requires) and bring to a simmer; stir until sugar dissolves. Pour 1/4 cup syrup (just eyeball it — it's 1/3 of mixture) over raspberries in a bowl. Add peach chunks to remaining syrup in saucepan and bring back to a simmer, cook for 1 to 2 minute, until they soften. Let both raspberries and peaches cool in syrup. The raspberries will cool quickly but you can hasten the peaches along by setting them in a larger bowl of ice water for 10 to 15 minutes.
In a blender or food processor, puree peaches and their syrup first, then scrape into a measuring cup with a spout and stir in almond extract, if using; then puree raspberries and place in a smaller spouted cup. (The raspberry color would muddle the peach puree much more than vice-versa, hence blending peaches first.)
Pour a tiny splash of raspberry (you'll only want to use half of your total sauce) in the bottom of each popsicle mold or small glass that you're using as a mold (I like champagne flutes, for this and really everything), following by a larger splash of peaches (again, using about half the puree) and dolloping in a little softened ice cream. Repeat with remaining raspberry, peaches and ice cream. Use a skewer to lightly marble the mixtures together — I get the best swirls by swiping the skewer right along the inside of each mold. Freeze popsicles according to manufacturer's instructions.
Recipe from Smitten Kitchen