Prosciutto and Goat Cheese Toasts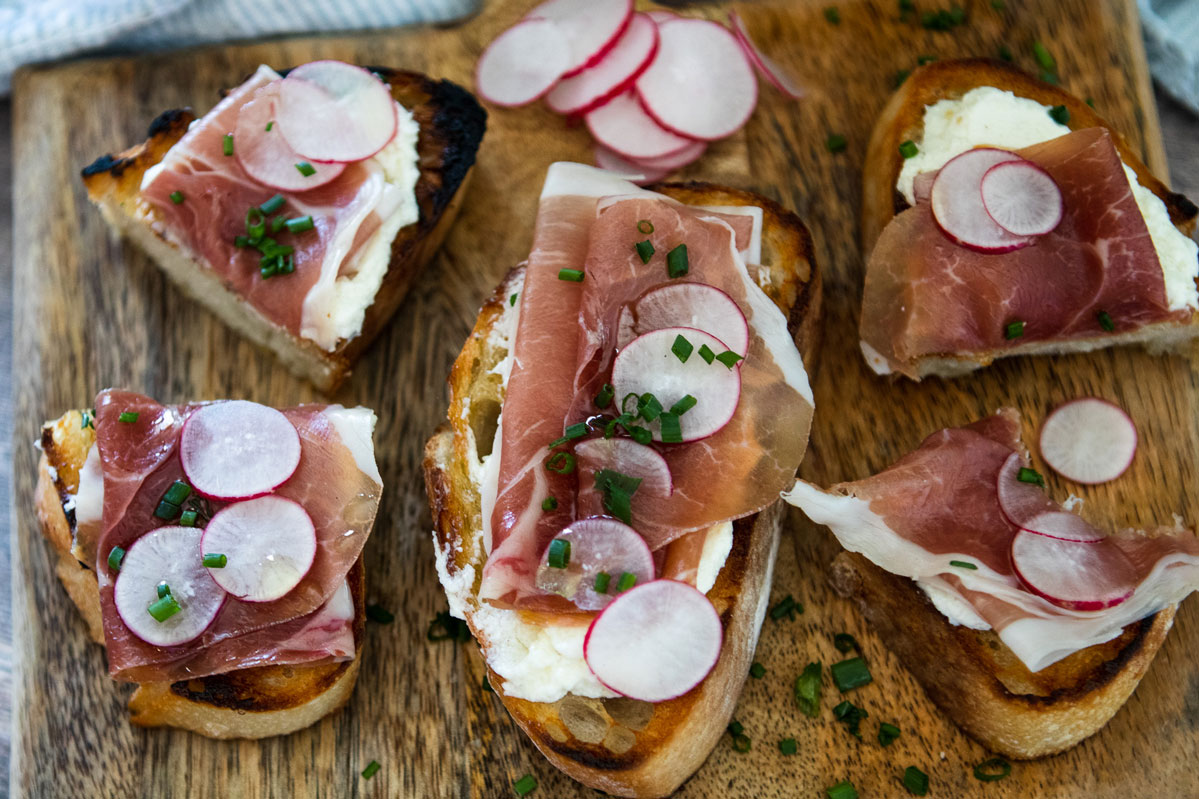 Prosciutto and Goat Cheese Toast is an easy, quick and very delicious appetizer to serve any time.  Crunchy tangy, sweet, salty…it's got it all!
It takes very little time (um 10 minutes) to turn out these wonderful bites.  They are perfect on a buffet table, as a passed hors d'oeuvres (does anyone do that anymore) or as an accompaniment to a wonderful soup like Asparagus Soup with Prosciutto and Goat Cheese Toast.
Check out the recipe below!
Lastly, if you make Prosciutto and Goat Cheese Toasts, be sure to leave a review down below at the bottom of this page (stars are also appreciated)! Above all, I love to hear from you and always do my best to respond to each and every review. And of course, if you do make this recipe, don't forget to tag me on 
Instagram
! Looking through the photos of recipes you all have made is one of my favorite things to do!
Prosciutto and Goat Cheese Toasts
Makes: 4 servings
Prep Time: 2 minutes
Cook Time: 6 minutes
Total Time: 8 minutes
Ingredients
4 thick slices of crusty bread (sourdough, Italian, french, country, etc. all work)

4 ounces goat cheese, softened

1 tbsp olive oil

1 tbsp honey

8 slices of prosciutto

2 small radishes, shaved paper thin

1 tbsp chopped fresh chives
Instructions
Toast the bread in a skillet with olive oil over medium heat until golden and crisp on both sides, about 3 minutes per side. Season with a pinch of salt.
Combine the goat cheese, olive oil, honey, and a pinch of salt, and a few cracks of black pepper in a bowl. Mix well.
Spread the goat cheese mixture onto each slice of toasted bread. Top with the prosciutto, radishes, a drizzle of olive oil, and a sprinkle of chives.
Prosciutto and Goat Cheese Toasts