Robyn's Rumaki
If you've been reading my blog for a while now, you know that I have an incredible family!  I have a very large immediate family and a huge extended family (which includes friends that over the years have become family) and the best news about this gang is that everyone either loves to cook or loves to eat!
​My sister Robyn is one of those that loves to cook & eat, but of course, never gains a pound (Grrrrr…).  With all of her amazing recipes, the one that gets asked for more than any I can every remember is her recipe for Rumaki.  
​What is Rumaki?  This is a recipe made popular back in the 1950's and 60's by Trader Vic's and other Polynesian restaurants whereby you wrap water chestnuts and chicken livers in bacon and soy sauce and then fry or bake them.  To update this and because, you know, chicken livers are, well, not my favorite (how's that for not being overly childish?), this recipe eliminates the livers.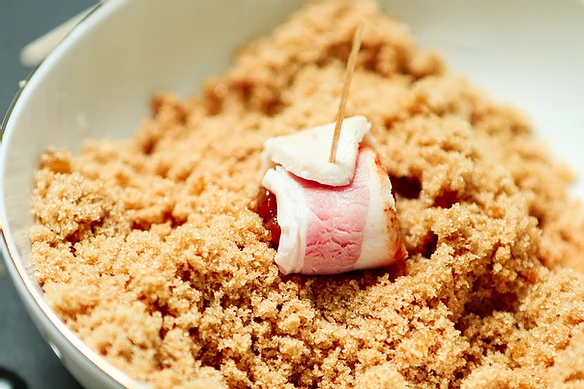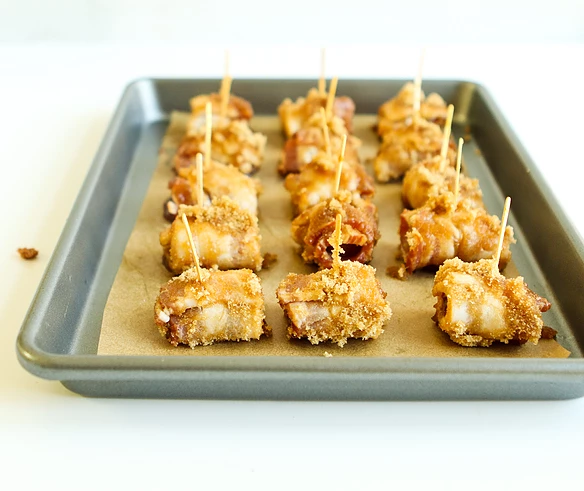 The water chestnuts are marinated in a mixture that includes soy sauce, honey, and garlic.  They are then wrapped in bacon, and coated in brown sugar.  And, then you bake them.  Make sure you bake them long enough to get a nice caramelized texture on the bacon. ​ Even people who aren't fans of water chestnuts will love these!  Make plenty because they won't last long!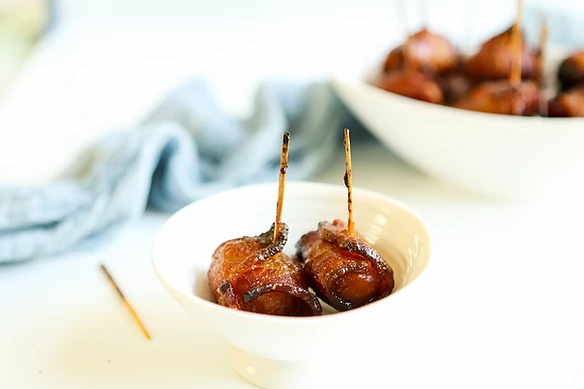 Lastly, if you make Robyn's Rumaki, be sure to leave a comment and/or give this recipe a rating! Above all, I love to hear from you and always do my best to respond to each and every comment. And of course, if you do make this recipe, don't forget to tag me on 
Instagram
! Looking through the photos of recipes you all have made is one of my favorite things to do!
Makes: 60 individual pieces
Prep Time: 15 minutes
Bake Time: 40 minutes
Total Time: 4 hours & 55 minutes
Ingredients
1 cup vegetable oil

1 cup soy sauce

8 tbsp ketchup

4 tbsp white vinegar

4 tbsp honey

1 tsp pepper

8 cloves garlic, minced

4 cans whole water chestnuts

2 packages regular (not thick-sliced) bacon, 30 slices

1 cup brown sugar
Instructions
Mix first 7 ingredients. Add drained water chestnuts and marinate for at least 4 hours or overnight.
Preheat oven to 400°F. Line a baking pan with parchment paper.
Cut bacon slices in half. Wrap water chestnuts in bacon and attach with toothpicks. Roll in brown sugar. Put Rumaki on pan and bake for 30-40 minutes or until you like the doneness of the bacon. I prefer them deeply caramelized, so that takes about 40 minutes in my oven.
Download PDF