Rhubarb 75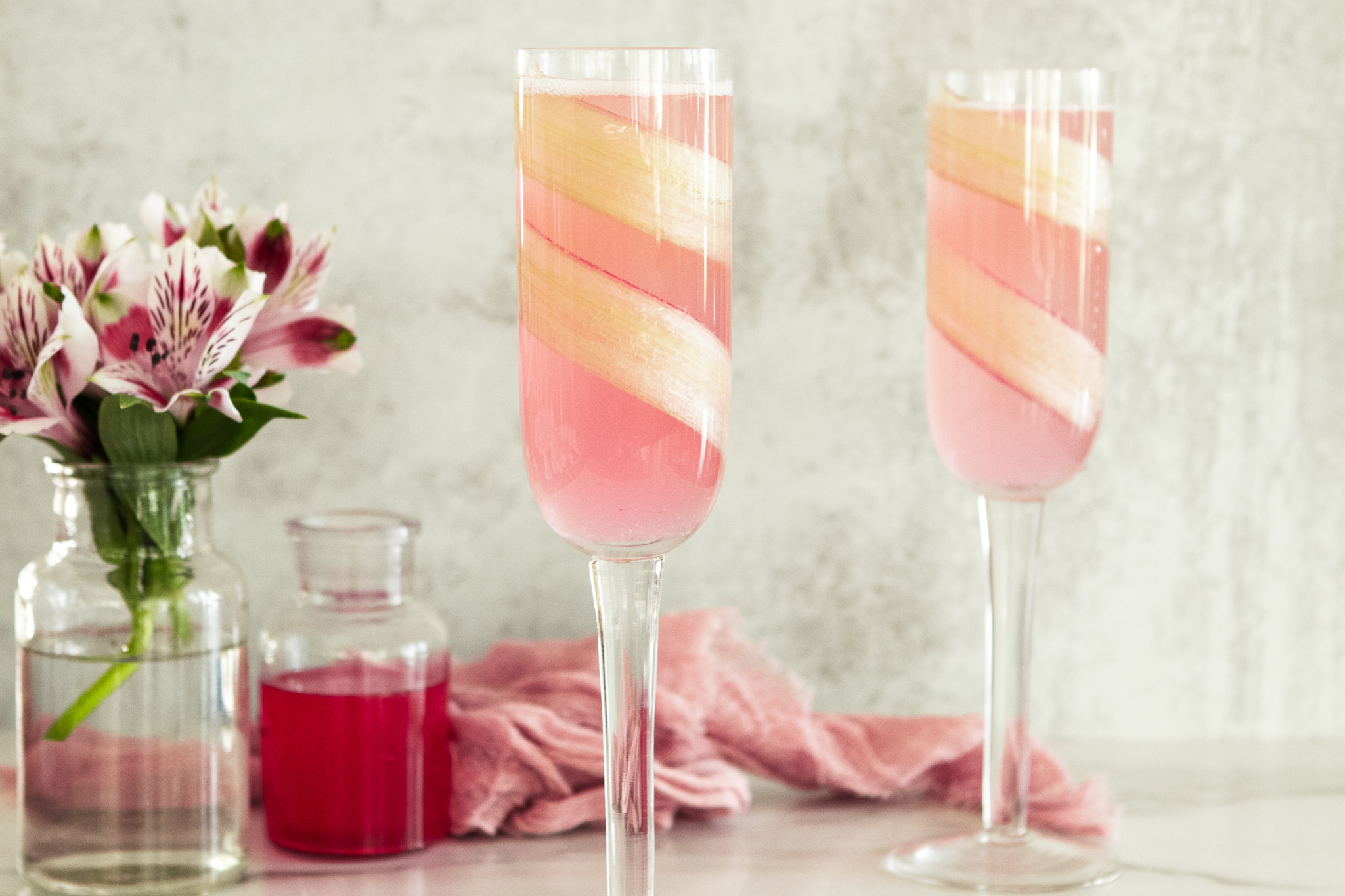 Hello, Gorgeous!  If you haven't noticed, I'm all about cocktails lately and pretty ones make me happy, especially this Rhubarb 75.  This is a take on a fashionable French 75 but adding rhubarb syrup to brighten and sweeten this baby.
What exactly is a 75 cocktail?  This is a combination of gin, lemon juice, simple syrup and topped with Champagne.  For this cocktail, I've taken rhubarb and made a simple syrup out of it, allowing for this gorgeous pink tone.  
What about the history?  How did the French 75 come into being?  This cocktail dates back to World War 1 when the French 75mm howitzer artillery piece came into favor for its portability and rate of fire.  It was a formidable piece of hardware, with 21,000 guns and 200 million shells made and used during the war.
By adding gin to champagne and thereby giving Champagne an extra kick, it was dubbed the French 75 in honor of the success of the weapon of the same name.  Said to be "the most powerful drink in the world", the French 75 became a favorite cocktail by both men & women in the early 1900's and has remained that way ever since!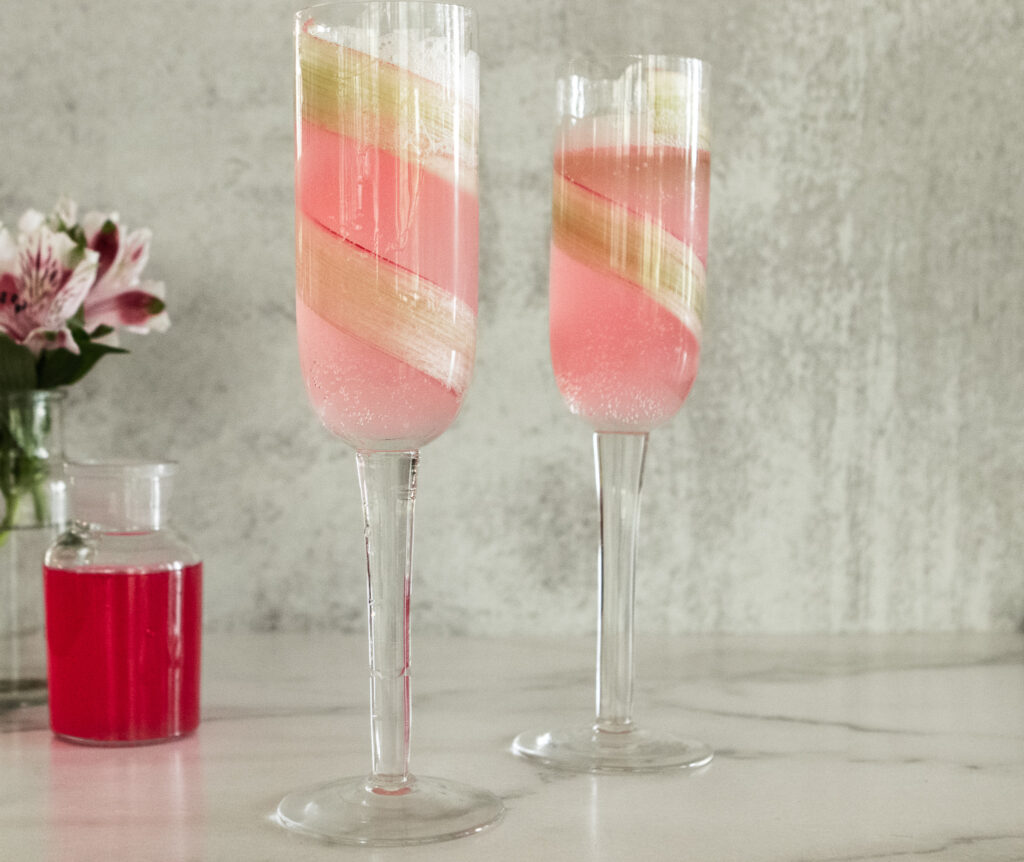 Lastly, if you make Rhubarb 75, be sure to leave a comment and/or give this recipe a rating! Above all, I love to hear from you and always do my best to respond to each and every comment. And of course, if you do make this recipe, don't forget to tag me on 
Instagram
! Looking through the photos of recipes you all have made is one of my favorite things to do!
Makes: 2 cocktails
Prep Time: 10 minutes
Cook Time: 5 minutes
Total Time: 15 minutes plus cooling time
Ingredients
Cocktail:
1 & 1/2 ounces gin 
3/4 ounce fresh lemon juice 
1/2 ounce rhubarb syrup, (recipe below) 
Chilled Champagne, Rhubarb ribbons, for garnishing (optional) 
Lemon Twist, for garnishing (optional)
Rhubarb Syrup:
3/4 pound chopped rhubarb 
1 cup sugar 
1 vanilla bean, split lengthwise 
1/4 tsp orange blossom water
Instructions
For the Cocktail: 
Combine all but the Champagne in a cocktail shaker filled with ice. Shake hard for 5 seconds. Pour into a Champagne flute and top with chilled Champagne to taste. Garnish with rhubarb ribbons or a lemon twist.
For the Syrup:
Combine chopped rhubarb in a saucepan with 1 cup water, sugar, and vanilla bean. Bring to a boil over medium-high heat, stirring occasionally, then lower heat and cover. Let simmer gently for 5 minutes, then remove from heat. Stir in orange blossom water, replace lid, and let cool to room temp. Refrigerate overnight, then strain with a nut milk bag or a cheesecloth-covered sieve. Reserve the strained, broken down rhubarb for use as a compote, and store both syrup and compote in the fridge.
Recipe from Colleen Jeffers