Baltimore Style Crab Cakes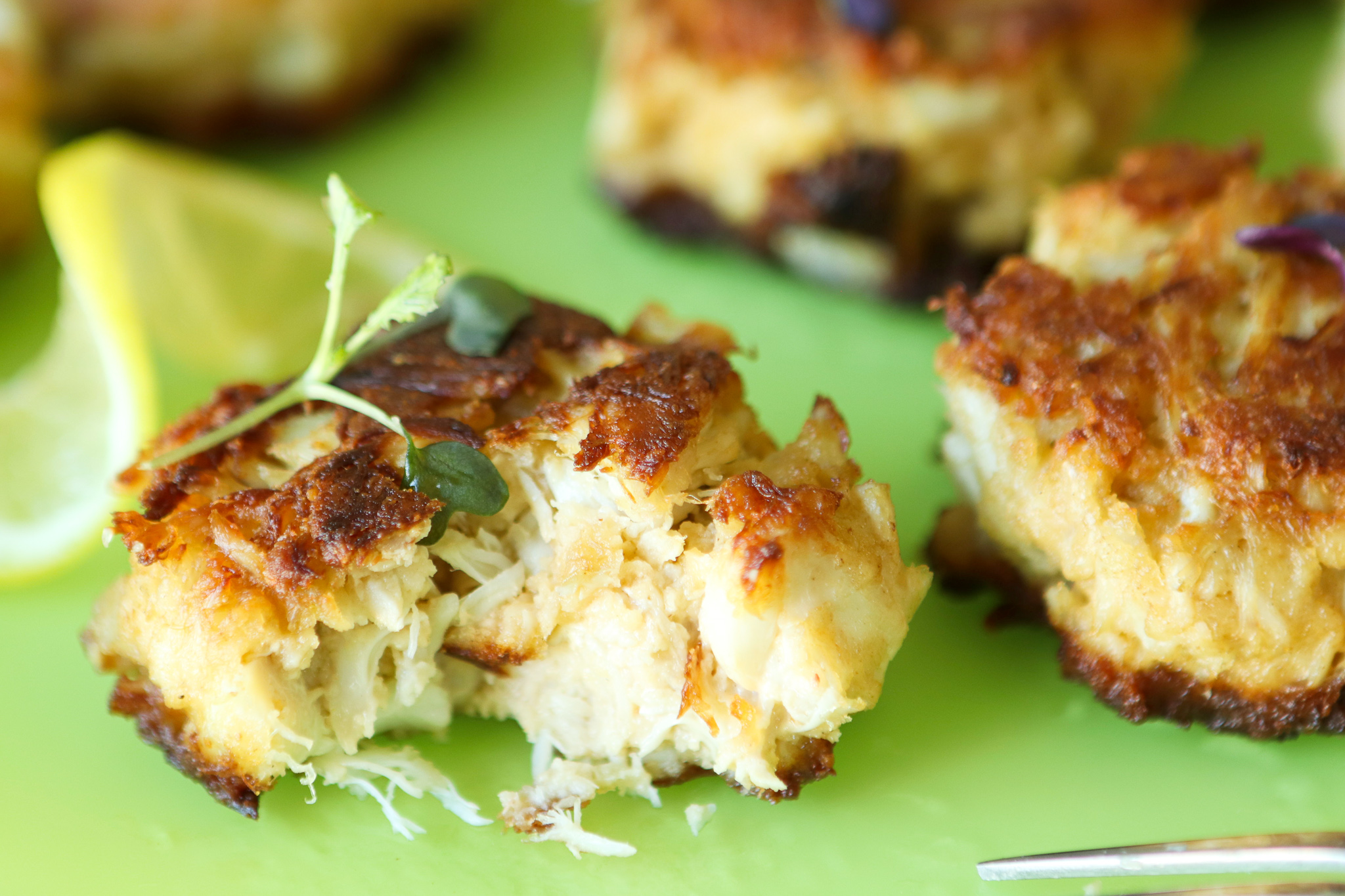 Crab Cakes are one of those dishes that I take amazing joy in eating.  But only if it's really, really good.  I'm a bit of a snob when it comes to these delicious little cakes…I love large chunks of crab and nothing else!  I get that we need some filler to hold them together, but I really don't want onions, and peppers, and all the other stuff that you often get when you order most crab cakes.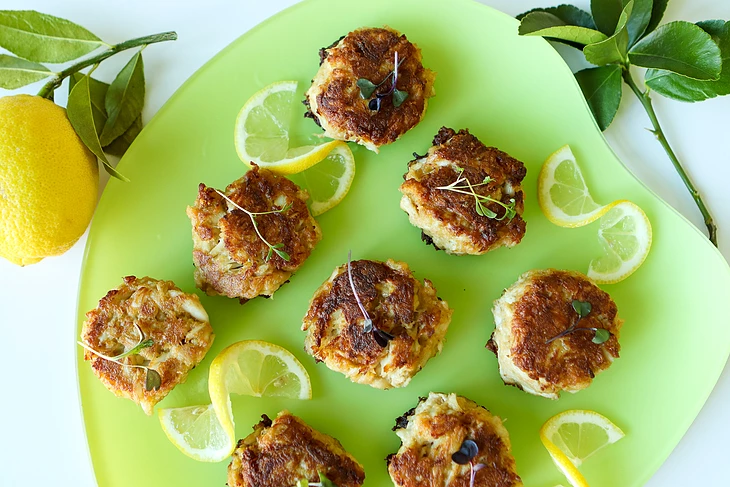 So, what a pleasant surprise when I came across Andrew Zimmern's recipe for Baltimore-Style Crab Cakes…nothing but crab meat, some eggs, mayo, seasonings and a special ingredient that I wouldn't have thought of to bind the cakes. 
​If you like crab cakes, this is the perfect recipe for you!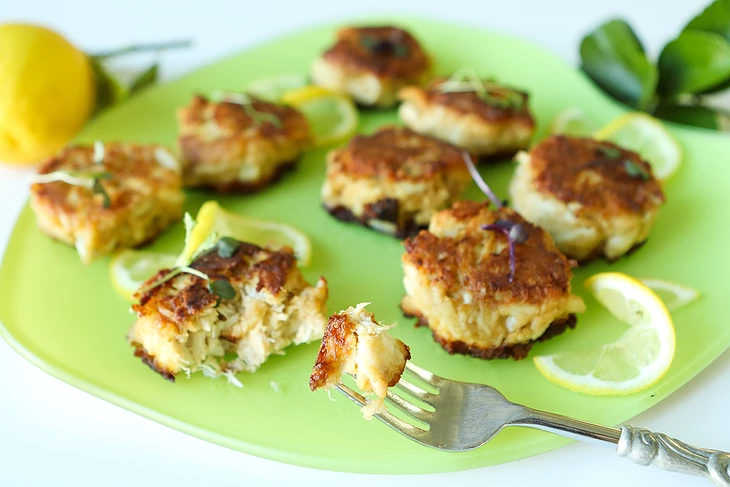 Lastly, if you make Baltimore Style Crab Cakes, be sure to leave a comment and/or give this recipe a rating! Above all, I love to hear from you and always do my best to respond to each and every comment. And of course, if you do make this recipe, don't forget to tag me on 
Instagram
! Looking through the photos of recipes you all have made is one of my favorite things to do!
Baltimore Style Crab Cakes
Makes: 4 servings
Prep Time: 10 minutes
Cook Time: 10 minutes
Total Time: 20 minutes plus chill time 1 hour
Ingredients
1/2 cup mayonnaise

1 large egg, beaten

1 tbsp Dijon mustard

1 tbsp Worcestershire sauce

1/2 tsp hot sauce

1 pound jumbo lump crab meat, picked over

20 saltine crackers, finely crushed

1/4 cup canola oil

Lemon wedges, for serving
Instructions
In a small bowl, whisk the mayonnaise with the egg, mustard, Worcestershire sauce and hot sauce until smooth.
In a medium bowl, lightly toss the crabmeat with the cracker crumbs. Gently fold in the mayonnaise mixture. Cover and refrigerate for at least 1 hour.
Scoop the crab mixture into eight 1/3-cup mounds; lightly pack into 8 patties, about 1 1/2 inches thick. In a large skillet, heat the oil until shimmering. Add the crab cakes and cook over moderately high heat until deeply golden and heated through, about 3 minutes per side. Transfer the crab cakes to plates and serve with lemon wedges.
Chef's Note:
The crab cakes can be prepared through Step 2 and refrigerated overnight.
Download PDF
Baltimore Style Crab Cakes