Chimichurri Sauce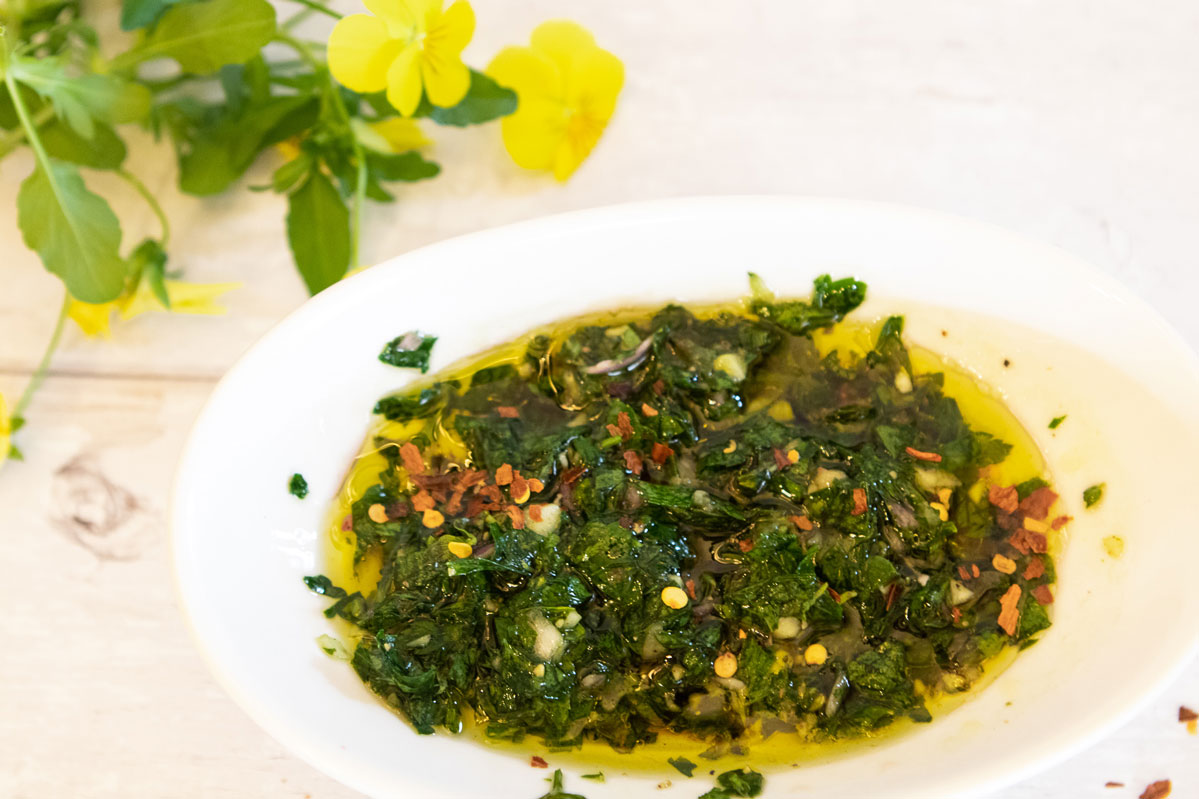 Chimichurri Sauce is a lovely accompaniment to many meats and fish dishes.  The combination of garlic, shallots, parsley and oregano give this a bright, tangy flavor.
This sauce originates from South America and has a pesto-like consistency. Its traditional use is over a simple grilled steak.
Place the shallot, parsley, oregano, and garlic in the food processor and pulse it until you have a chunky paste but don't let it get too pulverized.  This is a rustic sauce and you want to see all the components.
The liquids get stirred in:  extra-virgin olive oil and red wine vinegar.  Finally stir in the red pepper flakes.  That's all there is to making this bright, flavor-forward sauce!
Lastly, if you make Chimichurri Sauce, be sure to leave a comment and/or give this recipe a rating! Above all, I love to hear from you and always do my best to respond to each and every comment. And of course, if you do make this recipe, don't forget to tag me on 
Instagram
! Looking through the photos of recipes you all have made is one of my favorite things to do!
Makes: 6 servings or 1 & 1/4 cup
Prep Time: 5 minutes
Total Time: 5 minutes
Ingredients
1 small shallot cut into wedges

3/4 cup flat-leaf parsley, stems removed, lightly packed

1 tbsp fresh oregano, stems removed

2 garlic cloves

1 & 1/2 tsp kosher salt

1 tsp freshly ground black pepper

1/2 tsp red pepper flakes

3/4 cup extra virgin olive oil

1/4 cup red wine vinegar, plus more to taste
Instructions
In a small food processor pulse the shallot, parsley, oregano, garlic cloves, kosher salt and pepper until combined, but still able to see the ingredients clearly (slightly chunky).
In a small bowl add the red wine vinegar, olive oil and the red pepper flakes to the parsley mixture. Stir until combined.
Chef's Note:
This will store in refrigerator for up to two weeks.