Lemon Tahini Cookies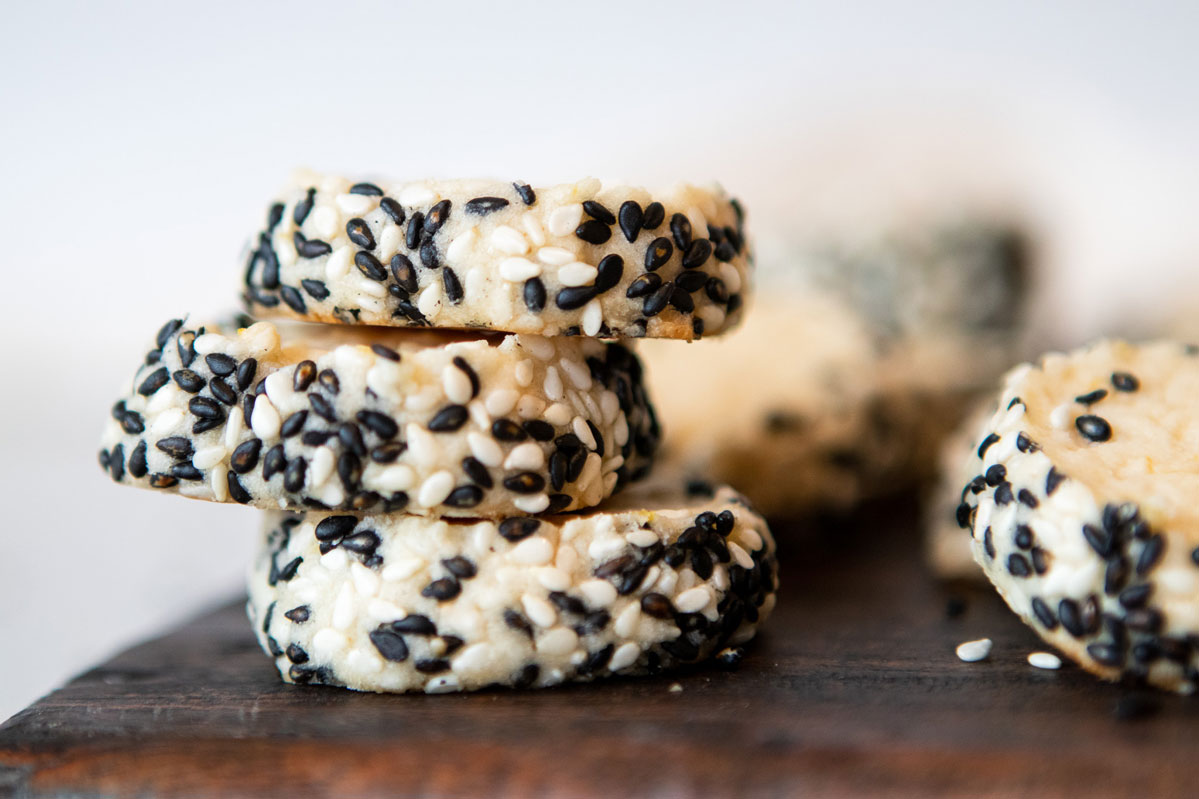 Inspired from a wonderful halvah from Tel Aviv, these Lemon Tahini Cookies will give you a new appreciation for what this middle eastern sesame paste can be used for.  Not only can you make a killer hummus with tahini, you can also bake it into these incredible lemony bites.
I love that these aren't too sweet.  My amazing daughter, Haley, is always asking if I would decrease the amount of sugar in my desserts (heresy, I say!) but I get her point…sometimes the sweets are just too sweet.  Not with the lemon tahini cookies.  They are just the right amount of sweet.  Which makes them very addicting!
I'm sure Haley would approve!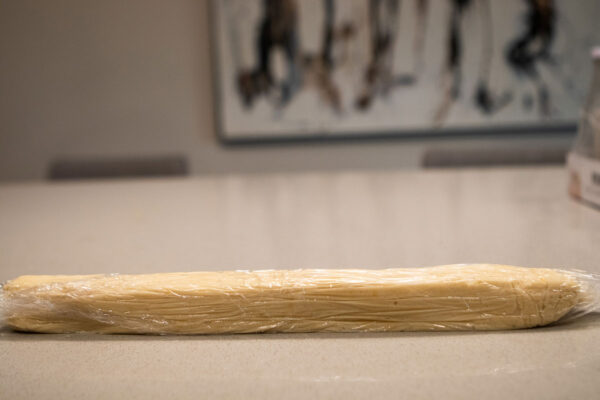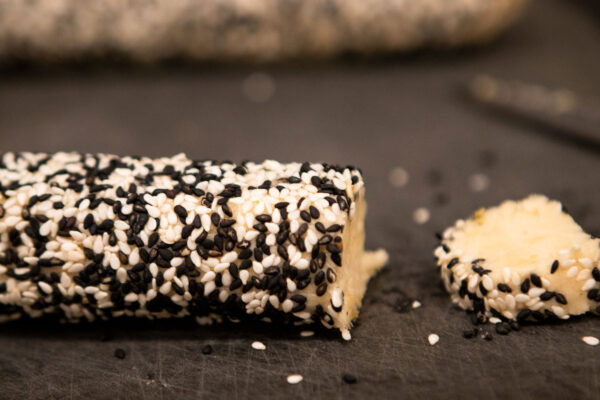 To make these cookies, beat the butter, sugar and tahini until light and fluffy.  Add the egg, lemon zest & juice and vanilla and continue to beat until combined.  Gradually add the flour and beat until the dough just comes together.
Divide the dough in half and roll each piece into a log that is 1-inch in diameter.  Wrap in plastic and refrigerate for a minimum 1 & 1/2 hours.
Combine the white and black sesame seeds on a flat plate and roll each log in the seeds, pressing the seeds to adhere to the dough.  Slice the logs into 1/4-inch rounds.
Bake the cookies for 8-10 minutes per sheet, or until the edges are golden.  Let them cool completely.
The dough can be made ahead and frozen for up to 3 weeks ahead.  Just let it thaw for 30 minutes prior to rolling in sesame seeds.
You are going to love these unique cookies!
Lastly, if you make Lemon Tahini Cookies, be sure to leave a review down below at the bottom of this page (stars are also appreciated)! Above all, I love to hear from you and always do my best to respond to each and every review. And of course, if you do make this recipe, don't forget to tag me on 
Instagram
! Looking through the photos of recipes you all have made is one of my favorite things to do!
Makes: 30 cookies
Prep Time: 20 minutes
Bake Time: 10 minutes/sheet
Total Time: 50 minutes plus chill time 90 minutes
Ingredients
3/4 cup unsalted butter (6 ounces), softened

3/4 cup granulated sugar

1/2 cup well-stirred smooth tahini

1 large egg

3 tbsp lemon zest plus 2 tsp fresh lemon juice

1 tsp vanilla extract

2 cups all-purpose flour (about 8 & 1/2 ounces)

1 tsp kosher salt

1/3 cup black sesame seeds

1/3 cup white sesame seeds
Instructions
Line 2 baking sheets with parchment paper. Beat butter, sugar, and tahini in a medium bowl with a hand mixer on medium-high speed until light and fluffy, 3 to 5 minutes. Add egg, lemon zest and juice, and vanilla; beat until combined, about 1 minute, scraping down sides of bowl as needed. With mixer running on low speed, gradually add flour and salt; beat until dough comes together.
Divide dough in half; place each half on a large piece of plastic wrap. Fold plastic wrap over to cover dough, and, using your hands, roll each into a smooth log 1-inch in diameter. Refrigerate until firm, at least 1 hour & 30 minutes or up to 8 hours.
Preheat oven to 350°F. Combine sesame seeds on a small sheet pan or flat plate. Remove dough logs from plastic wrap, and roll in sesame seeds, pressing firmly so seeds adhere evenly. Slice dough logs into 1/4-inch-thick rounds. Place 1 inch apart on prepared baking sheets.
Bake cookies in preheated oven until golden around edges, 8 to 10 minutes. Let cool on baking sheets 5 minutes; transfer to a wire rack, and let cool completely, about 15 minutes. Store in an airtight container at room temperature up to 5 days.
Make Ahead:
Dough can be made and frozen up to 3 weeks ahead. Let thaw 30 minutes before rolling in sesame seeds.
Recipe by Food & Wine