Eggplant Parmesan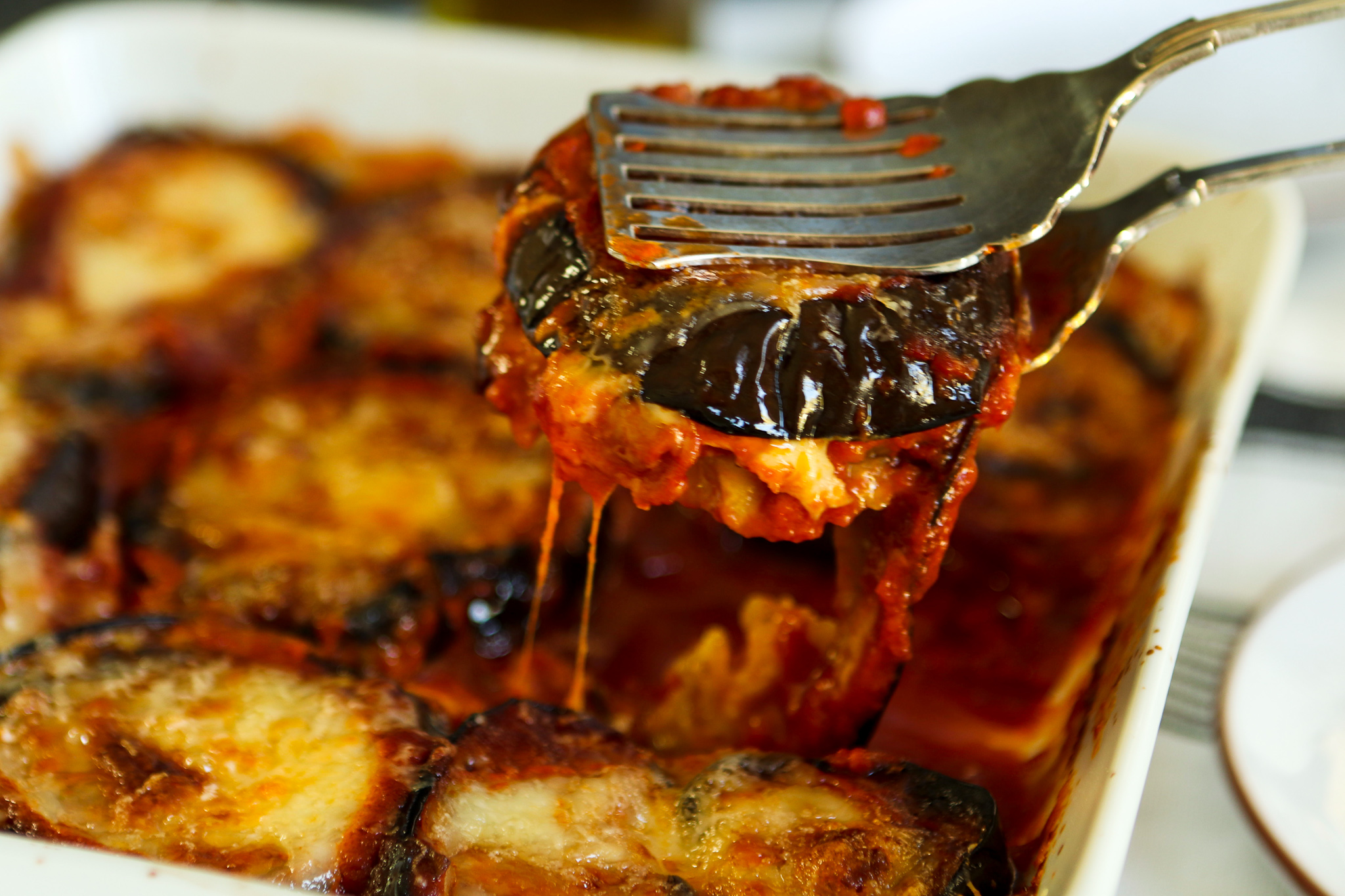 This is an easy version of the classic Eggplant Parmesan.  But, just because it's easy, doesn't mean it's not amazing!  It's rich, a little gooey, and just perfect  when you're in the mood for home-cooked Italian food.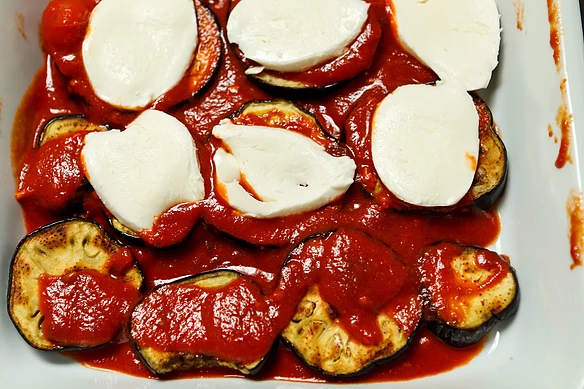 Unlike the classic version, I've chosen not to fry the eggplant slices.  I find that you can get an equally delicious Parm if you broil the slices, and I feel less guilty!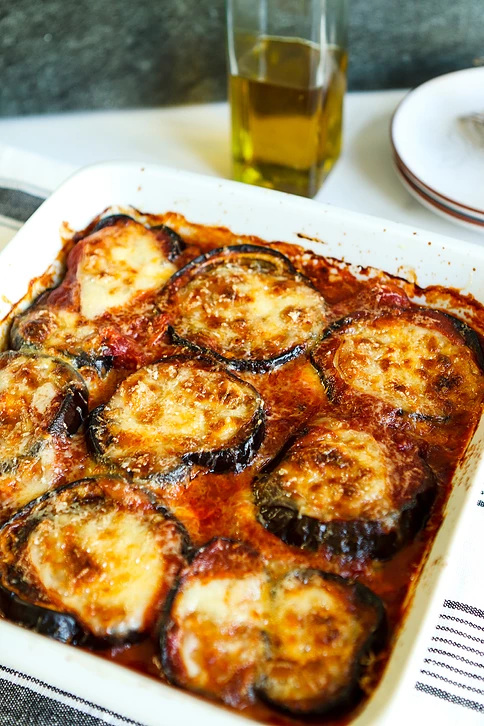 One step you can't omit is salting the eggplant slices generously to let some of the excess moisture drain out.  Don't worry about the eggplant tasting salty…most of that salt drains out with the excess moisture.
You can also peel the eggplant prior to cooking if you don't like the skin.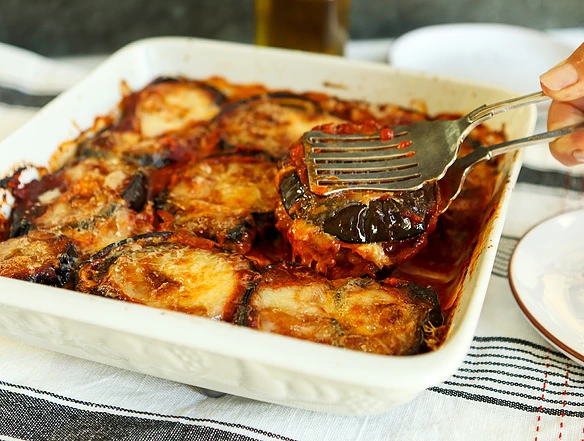 Lastly, if you make Eggplant Parmesan, be sure to leave a comment and/or give this recipe a rating! Above all, I love to hear from you and always do my best to respond to each and every comment. And of course, if you do make this recipe, don't forget to tag me on 
Instagram
! Looking through the photos of recipes you all have made is one of my favorite things to do!
Makes: 6 servings
Prep Time: 15 minutes
Bake Time: 30 minutes
Total Time: 45 minutes plus salt time 30 minutes
Ingredients
2 medium eggplants, trimmed, sliced in 1/2″ rounds

Kosher salt

Avocado or canola oil, for brushing

3 cups of your favorite Marinara sauce (homemade or jarred)

8 ounces fresh mozzarella, drained and thinly sliced

1/4 cup freshly grated Parmesan cheese
Instructions
Cover bottom and sides of a large colander with one layer of eggplant slices; sprinkle generously with Kosher salt. Continue layering eggplant slices and salt until all eggplant slices are used. Place the colander over a large bowl; let stand at least 30 minutes. Rinse eggplant slices to remove excess salt; dry thoroughly with paper towels.
Position oven rack 5-6 inches from heat source and preheat broiler. Line 3 baking sheets with parchment paper. Arrange eggplant slices in a single layer on prepared sheets. Brush both sides of eggplant slices with avocado or canola oil. Broil one sheet at a time until eggplant slices are tender and beginning to brown, watching closely and removing eggplant slices as needed if cooking too quickly, 3-4 minutes per side. Remove baking sheet from oven and cool eggplant. for 10 minutes.
Add a small amount of tomato sauce to the bottom of a baking dish, then add one layer of eggplant. Spoon a little sauce over the eggplant and top each eggplant slice with a thin slice of mozzarella. Repeat these layers until you have used all the eggplant, then top with any remaining cheese. Sprinkle Parmesan cheese over the mozzarella.
Bake at 350 degrees for 25-30 minutes, or until all the sauce is bubbly and the cheese begins to brown. If necessary, broil for a few minutes (watching closely) to further brown the top.