Epic Neiman Marcus Chocolate Chip Cookies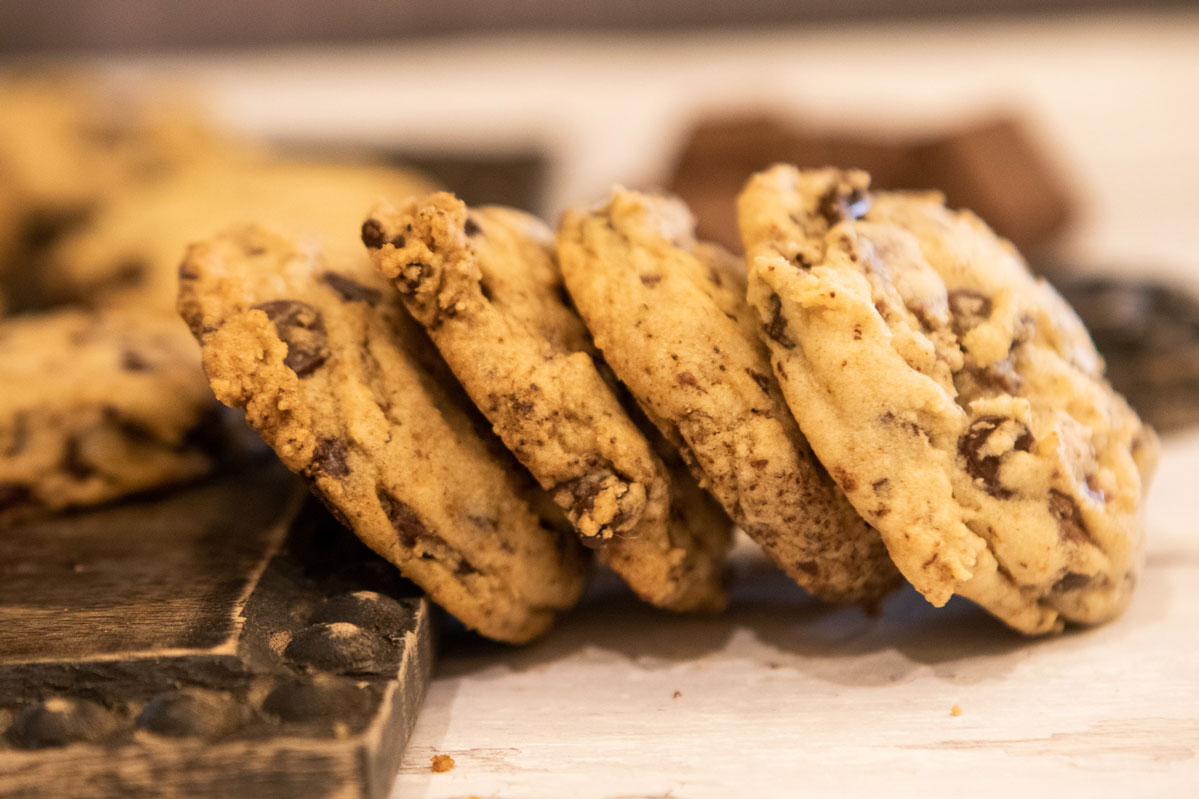 For the very best chocolate chip cookies, try Epic Neiman Marcus Chocolate Chip Cookies!  I say "epic" because this is a riff on the original by (you guessed it) Neiman Marcus.  The original cookies became famous years ago (if you want to read the story of the original NM chocolate chip cookie "hoax", check this out…it's a fun read!).
My cousin Joanne, who is an awesome baker, introduced me to these cookies years ago and cautioned me about over-mixing them.  In fact, the recipe calls for jus 105 seconds of mixing.  I think a few seconds longer works better but let's not split hairs!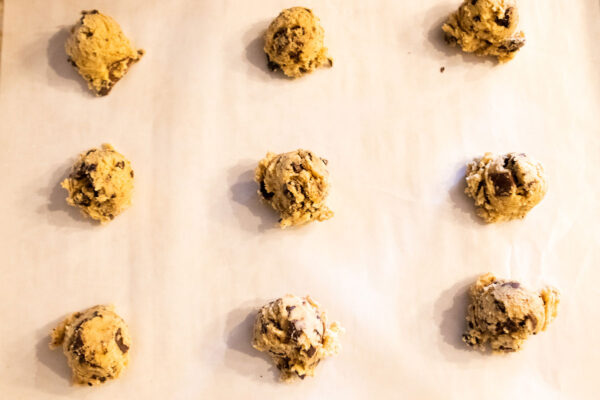 I have changed the original recipe slightly by adding 3 different types of chocolate chips (milk, dark & semi-sweet) to the cookie batter.  The original recipe adds espresso powder and I suggest you do the same.  It's a deal-breaker without the powder.  Just sayin'…
To make these cookies, cream the butter and sugars in a stand mixer, for about 1 minute.  Add the egg and vanilla and beat for an additional 30 seconds (if you need a bit longer to get the egg fully mixed it, a few seconds more won't hurt).
Add the dry ingredients (flour, baking soda & powder, and salt) to the mixer and beat until just incorporated (try 30 seconds and see if that does it).
Fold in the chocolate chips and the espresso powder.
Finally, scoop mounds of dough onto a prepared cookie sheet and bake for about 22 minutes.  Let them cool completely on a wire rack and then eat as many as you can before anyone notices!!  I dare you to eat just one!
Lastly, if you make Epic Neiman Marcus Chocolate Chip Cookies, be sure to leave a review down below at the bottom of this page (stars are also appreciated)! Above all, I love to hear from you and always do my best to respond to each and every review. And of course, if you do make this recipe, don't forget to tag me on 
Instagram
! Looking through the photos of recipes you all have made is one of my favorite things to do!
Epic Neiman Marcus Chocolate Chip Cookies
Makes: 18-24 cookies
Prep Time: 10 minutes
Bake Time: 25 minutes
Total Time: 35 minutes
Ingredients
1/2 cup unsalted butter, room temperature

1/2 cup granulated sugar

1/2 cup light brown sugar

1 large egg

2 tsp vanilla extract

1 & 3/4 cups all-purpose flour

1/2 tsp baking powder

1/2 tsp baking soda

1/2 tsp kosher salt

1/2 cup semi-sweet chocolate chips

1/2 cup dark chocolate chunks

1/2 cup milk chocolate chips

1 & 1/2 tsp instant espresso coffee powder
Instructions
Preheat the oven to 300°F. In the bowl of a stand mixer fitted with the paddle attachment, add the butter and both sugars. Beat until the mixture is light and fluffy, approximately 1 minute. Add the egg and vanilla beating for an additional 30 seconds until well combined.
In a large mixing bowl, whisk together the flour, baking powder, baking soda and salt.
Slowly add the dry ingredients to the mixer while beating on low speed. Continue beating for 15 seconds or until the mixture is thoroughly combined.
Fold in the chocolate chips/chunks and espresso powder.
Place 2-tablespoon mounds of cookie dough on a baking sheet lined with parchment paper about 3 inches apart and bake for 22-24 minutes or until the cookies are browned around the edges. (You should be able to fit 9 cookies on a standard size sheet.)
Transfer to a wire rack and cool completely. Repeat with remaining dough.
Recipe adapted from Neiman Marcus
Epic Neiman Marcus Chocolate Chip Cookies