Sheet Pan Pumpkin Mac and Cheese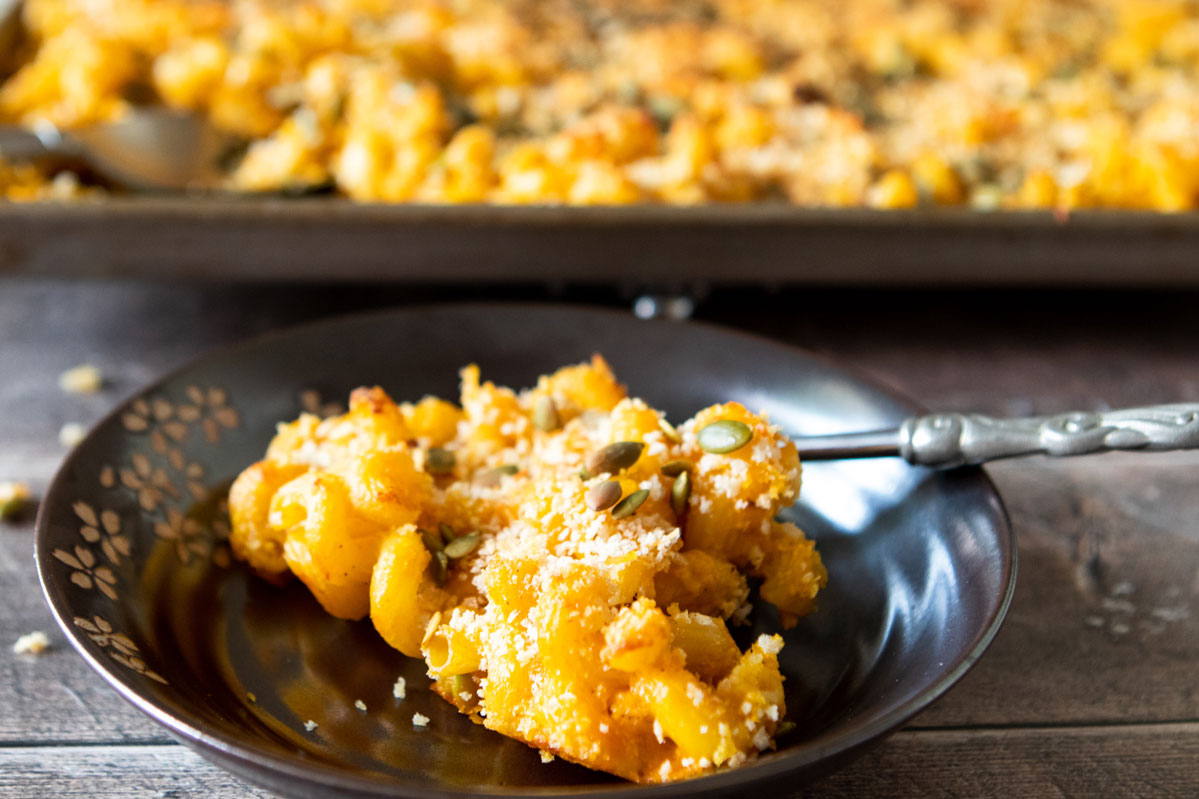 Starchy side dishes are a must for Thanksgiving, or any time, to be perfectly honest, and this Sheet Pan Pumpkin Mac and Cheese may just be my all time favorite!  I don't usually indulge in more than a mouthful or two, but this dish demanded much more attention!  I took a bite, walked away, came back and took another bite, and on and on.  You get the drift…this mac and cheese is hard to eat only one bite!!!
And, for those of you who turn their nose up at pumpkin, this recipe will change your mind.  The pumpkin simply adds a richness but not a pumpkin flavor.  It also gives it a lovely color, don't you think?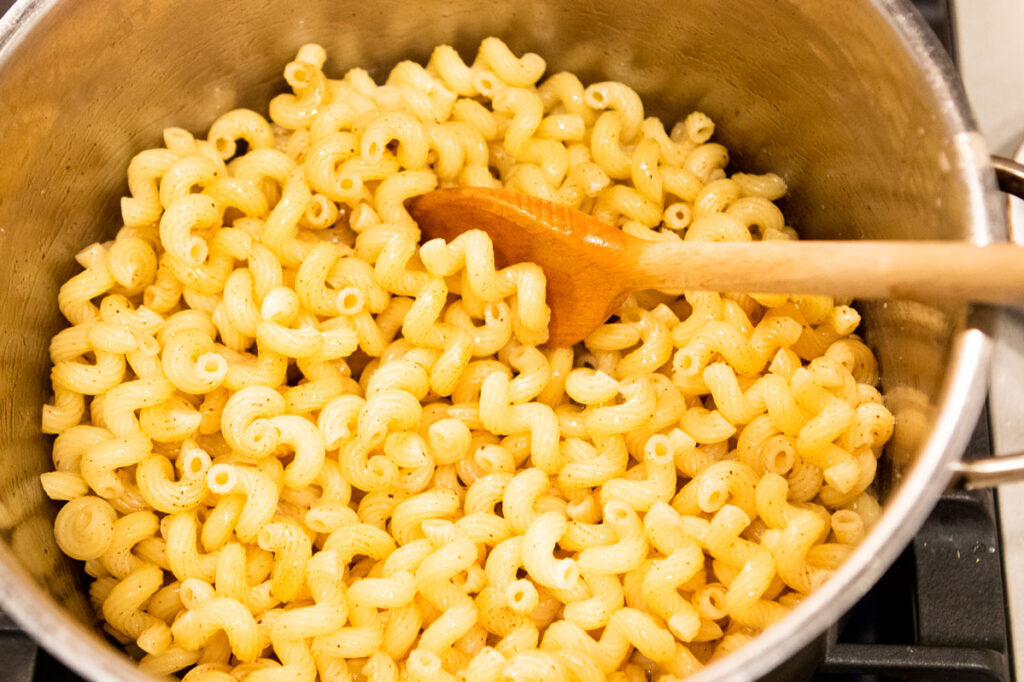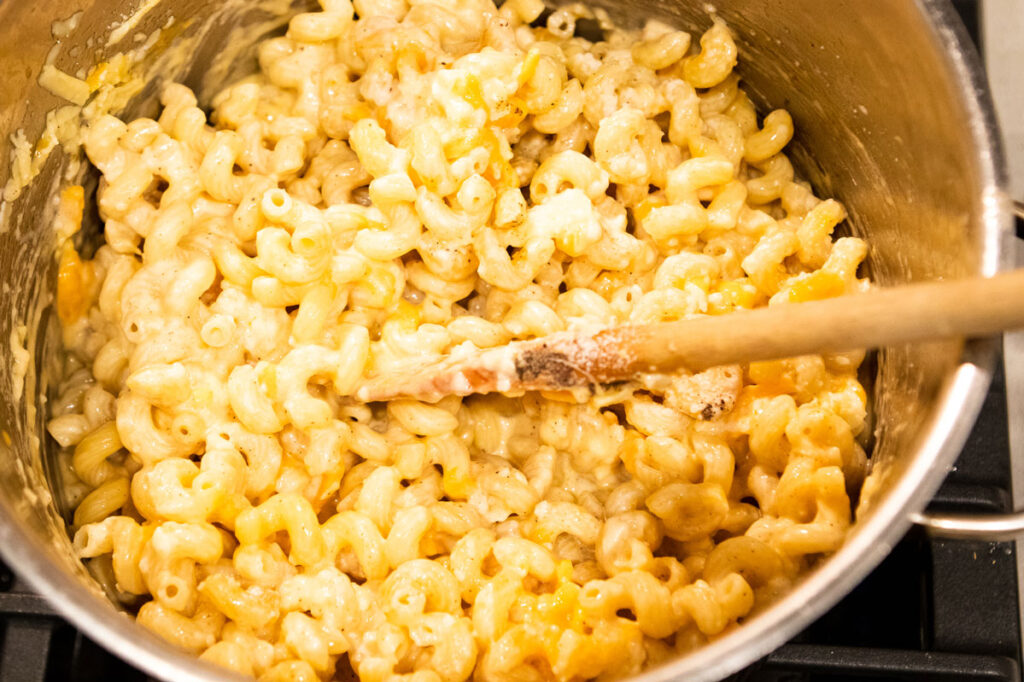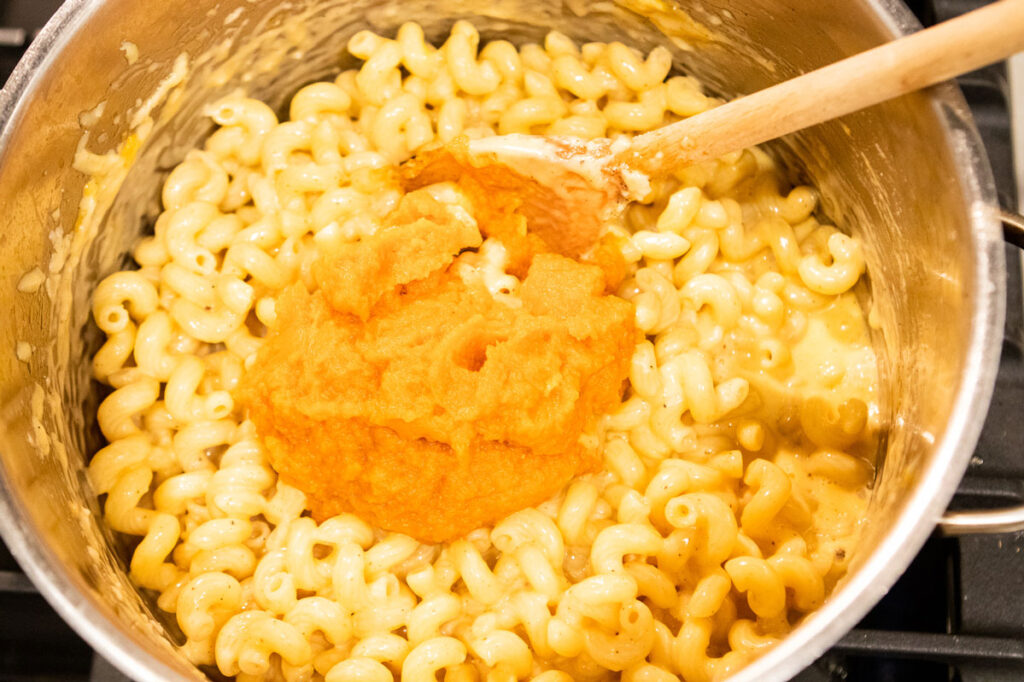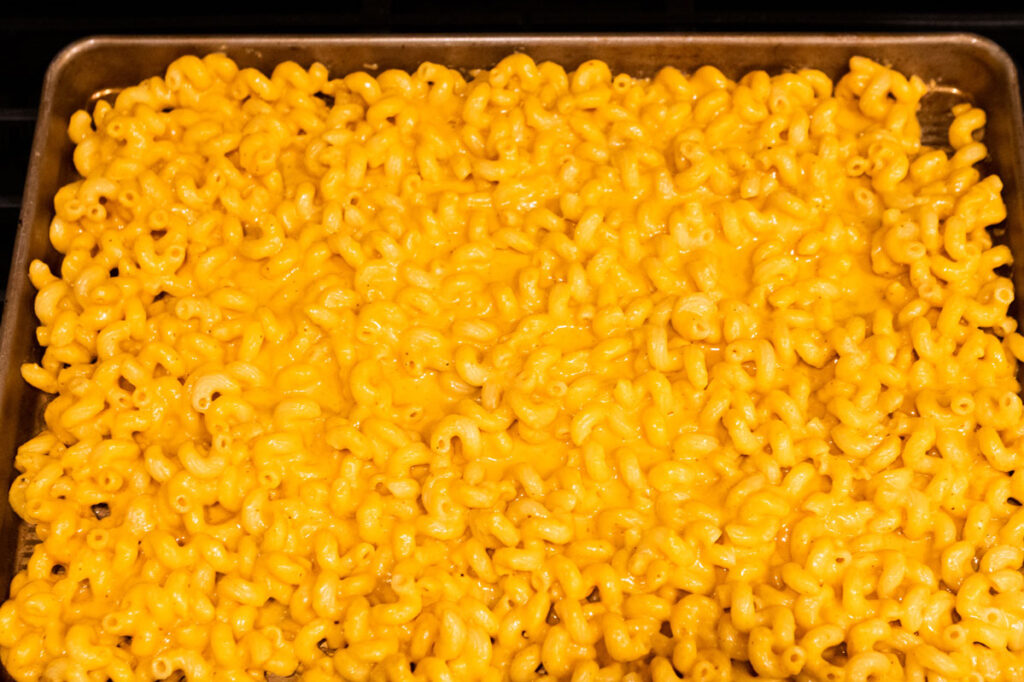 Begin this recipe by boiling the noodles.  I love cavatappi pasta as it has a lot of nooks and crannies for the sauce to cling to, but any short, twisty pasta you prefer will work well.
Once al dente, drain while reserving one cup of the pasta water.
In the same pot, brown the butter and toss the noodles back into the pot.  Add the cheddar cheese, the Pecorino and milk until you have a smooth sauce.  You might need to add a bit of the reserved pasta water to accomplish this.  Then add in the pumpkin purée.
Transfer the pasta to a sheet pan, sprinkle extra cheddar, panko and pepitas over the top.  Bake it until some of the noodles are crisp and browned.
Serve this delicious dish and enjoy!
Lastly, if you make Sheet Pan Pumpkin Mac and Cheese, be sure to leave a comment and/or give this recipe a rating! Above all, I love to hear from you and always do my best to respond to each and every comment. And of course, if you do make this recipe, don't forget to tag me on 
Instagram
! Looking through the photos of recipes you all have made is one of my favorite things to do!
Sheet Pan Pumpkin Mac and Cheese
Makes: 6 servings
Prep Time: 5 minutes
Bake Time: 35 minutes
Total Time: 40 minutes
Ingredients
2 tsp

Kosher salt, plus more for pasta water

1 pound cavatappi (or other twisty pasta shape with lots of nooks for cheese to nestle into)

6 tbsp butter, plus more to grease the pan

1/2 tsp white pepper (you can substitute black or rainbow if you prefer)

1 pound sharp cheddar, grated, roughly divided into about three-quarters (12 ounces) and one-quarter (four ounces)

4 ounces Pecorino Romano, grated

1 cup whole milk

1 & 1/4 cups pumpkin purée

1 & 1/4 cups plain panko

1/2 cup shelled pumpkin seeds (pepitas), raw
Instructions
Heat oven to 475°F. Grease a 11×17-inch sheet pan with rimmed edges.
Bring a large pot of salted water to a boil. Add the noodles and cook for only 4 to 5 minutes, so they're quite al dente—just soft enough that if you taste one, there's no audible crunch. Reserve 1/2 cup of cooking water and drain the pot of pasta.
In the same pot you used for the noodles, brown 6 tablespoons of butter: Cook over medium heat, stirring continuously, until it foams. The foam will recede, and the butter will be golden-tan. (If your pot is dark, you'll know it's ready when it starts to give off a deeply appealing rich, nutty scent.) Turn the heat down to low, add back the noodles, and immediately toss so your butter doesn't stay on the bottom and burn. Drizzle in a few tablespoons of the hot reserved cooking water. Add the salt, pepper, three-quarters of the cheddar (about 12 ounces), Pecorino, and milk, and stir until you have a homogenous, creamy sauce. Mix in the pumpkin purée, adding a little more reserved water if needed to thin slightly. Turn off the heat.
Transfer to the sheet pan, and sprinkle the remaining 4 ounces of cheddar, the panko, and the pumpkin seeds over the top. Bake for 15 to 20 minutes, until the panko is nice and toasted, and some of the cheesy noodles sticking out around the edges are tinged with amber spots.
Recipe by Food52
Sheet Pan Pumpkin Mac and Cheese