FPK Chicken Marinade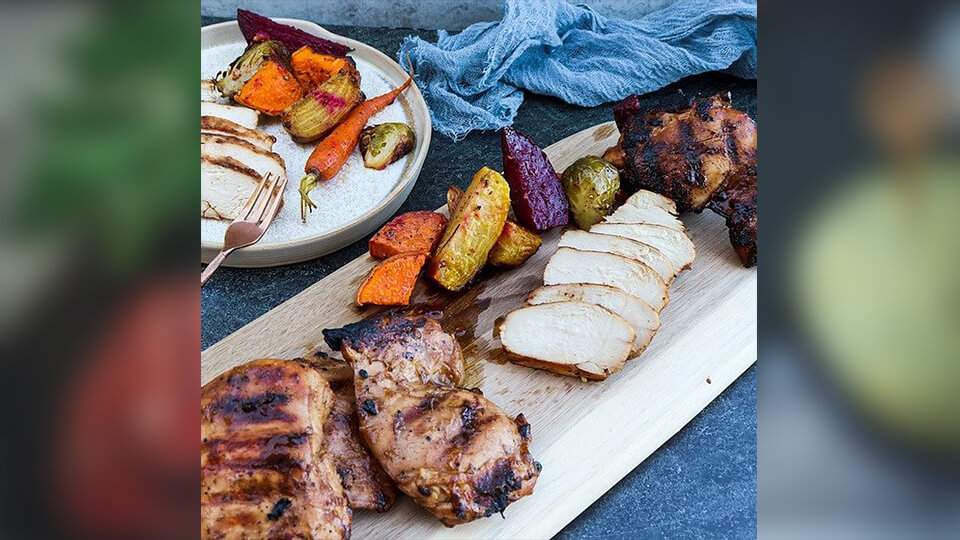 I make FPK Chicken Marinade all the time. It's a simple combination of ingredients that you probably have in your pantry. All you need is the chicken!  This is such an easy dinner…just marinate for an hour (or overnight…it's a very forgiving recipe) and grill or bake. I prefer the grill so that you get a bit of caramelization from the brown sugar that's in the marinade, but if you prefer the oven, baking is just fine too.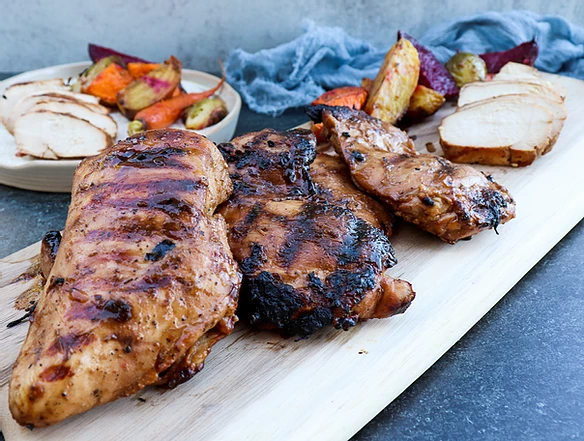 This is a go-to recipe.  Recently, for instance, the number of friends coming over to watch football grew exponentially.  To add to my existing main course, I just marinated a few pounds of chicken, threw them on the grill and all is well in the household!  Easy-peasy!​
This is also amazing cold the next day!  I always make extras so that I can put it in a lovely mixed green salad the following day.  It works wonders in Chinese Chicken Salad, too.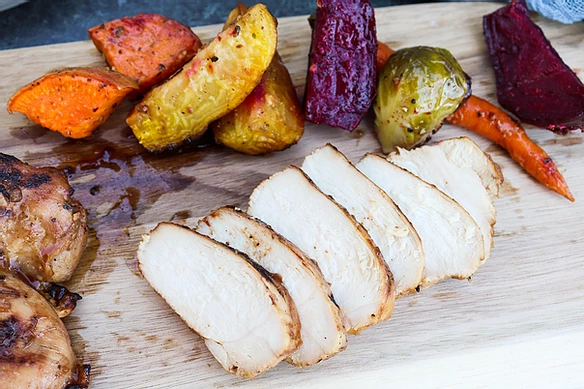 Lastly, if you make FPK Chicken Marinade, be sure to leave a comment and/or give this recipe a rating! Above all, I love to hear from you and always do my best to respond to each and every comment. And of course, if you do make this recipe, don't forget to tag me on 
Instagram
! Looking through the photos of recipes you all have made is one of my favorite things to do!
Makes: 1 & 1/4 cups to marinate 1 pound of chicken
Prep Time: 5
Cook Time Time: 20 minutes
Total Time: 25 minutes plus marinade time 1 hour
Ingredients
1/2 cup Italian dressing (I prefer Balsamic vinaigrette dressing)

1/4 cup brown sugar

1/4 cup soy sauce

1/3 cup white wine (red wine works very nicely with this recipe as well)

2 tablespoons Ketchup 

2 squirts Worcestershire sauce

1/4 teaspoon garlic powder 

1 pound chicken pieces 
Instructions
Mix all ingredients except chicken in a medium bowl. Add chicken and marinate for 1 hour (or up to 24 hours). Remove from marinade and reserve excess marinade.  In a small saucepan, heat the reserved marinade and simmer for 5 minutes or until the sauce starts to thicken.
Cook chicken as desired. Baste with extra sauce during the last 5 minutes of grilling. 
Cook's Note:
I like to grill the chicken over a medium heat. Each type of piece will take a different amount of time (a boneless breast should take about 15-17 minutes, boneless thighs about 10-12 minutes). To bake, use a 350°F oven, and adjust the time based on the type of chicken pieces you enjoy. I would start testing the chicken for doneness around 20 minutes.