Simple Grilled Cabbage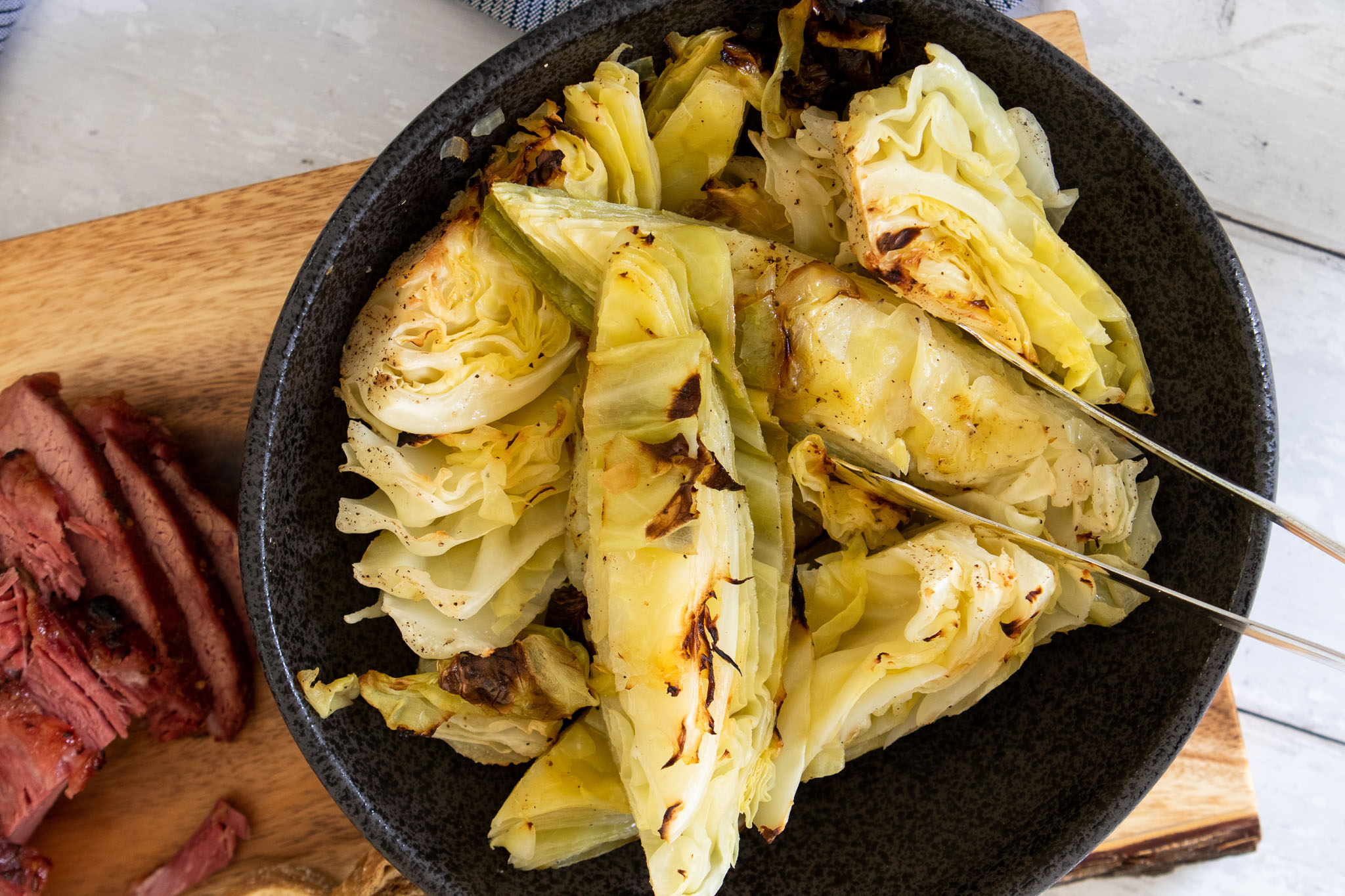 There are so many ways to describe Simple Grilled Cabbage:  simple (very funny), easy to prepare, absolutely delicious, perfect side dish to any main course.
Now I realize that not everyone loves cabbage, but you ought to try this preparation before you finalize your verdict.  Grilling cabbage gives it that wonderful char and caramelization.  It softens it but doesn't turn it to mush.  And there is an unexpected smokiness that really elevates this humble side dish!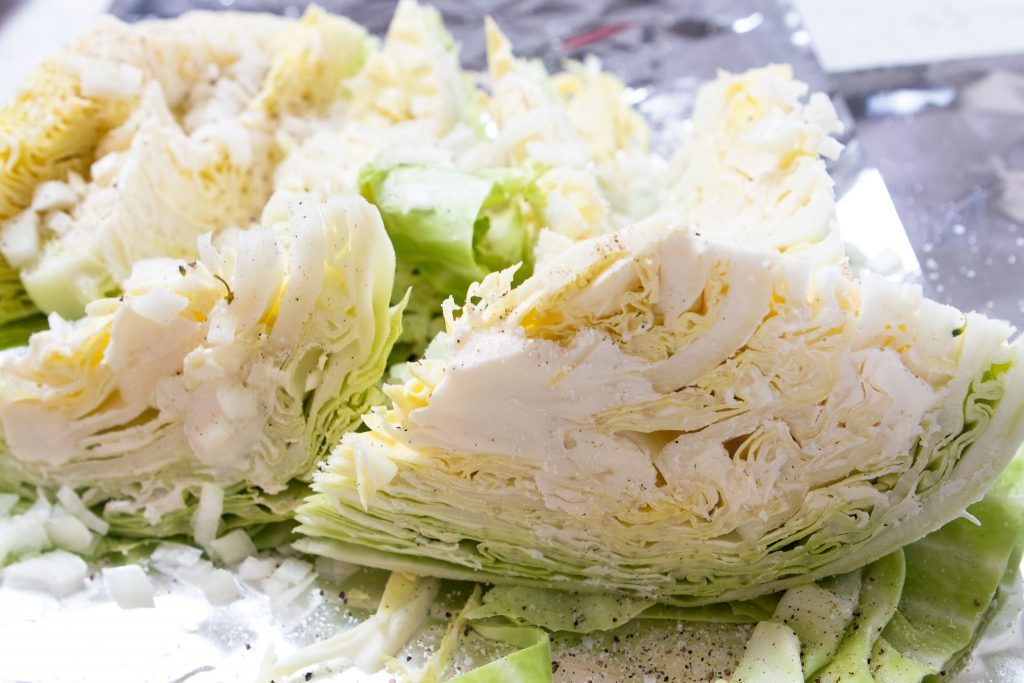 It truly doesn't take much to prepare this simple grilled cabbage.  Fire up the grill.
Cut the cabbage into wedges and coat the cut sides with softened butter.  Place the wedges on some heavy-duty aluminum foil.  Sprinkle some chopped onions over along with garlic powder, salt and pepper.  Wrap it all up in the aluminum foil and make an airtight packet (you want this bad boy to steam).
Pop it on the grill for about 20 minutes and poof!  Done!  I meant it when I said Simple Grilled Cabbage!
This is the perfect accompaniment to Corned Beef with Maple Glaze, Fast-Fire Flank Steak or Best Ever BBQ Ribs.
Lastly, if you make Simple Grilled Cabbage, be sure to leave a comment and/or give this recipe a rating! Above all, I love to hear from you and always do my best to respond to each and every comment. And of course, if you do make this recipe, don't forget to tag me on 
Instagram
! Looking through the photos of recipes you all have made is one of my favorite things to do!
Makes: 6 servings
Prep Time: 5 minutes
Bake Time: 20 minutes
Total Time: 25 minutes
Ingredients
1 large head cabbage (about 2 & 1/2 pounds) 
1/2 cup butter, softened 
1/3 cup chopped onions 
1 tsp garlic powder 
1 tsp Kosher salt 
1/2 tsp freshly ground pepper 
Instructions
Preheat grill to medium heat. 
Cut cabbage into 8 wedges. Place cabbage on double thickness of heavy-duty aluminum foil. I like to make it into an "x" shape. 
Spread butter over the cut sides of the cabbage. Sprinkle onions, garlic powder, salt & pepper over the cabbage and fold foil tightly around the cabbage. You want to create a packet so that the steam doesn't escape. 
Grill, with the cover down, for 20 minutes, or until cabbage is tender. Open foil carefully, allowing steam to escape. Plate & serve.