No-Churn Oreo Cookie Ice Cream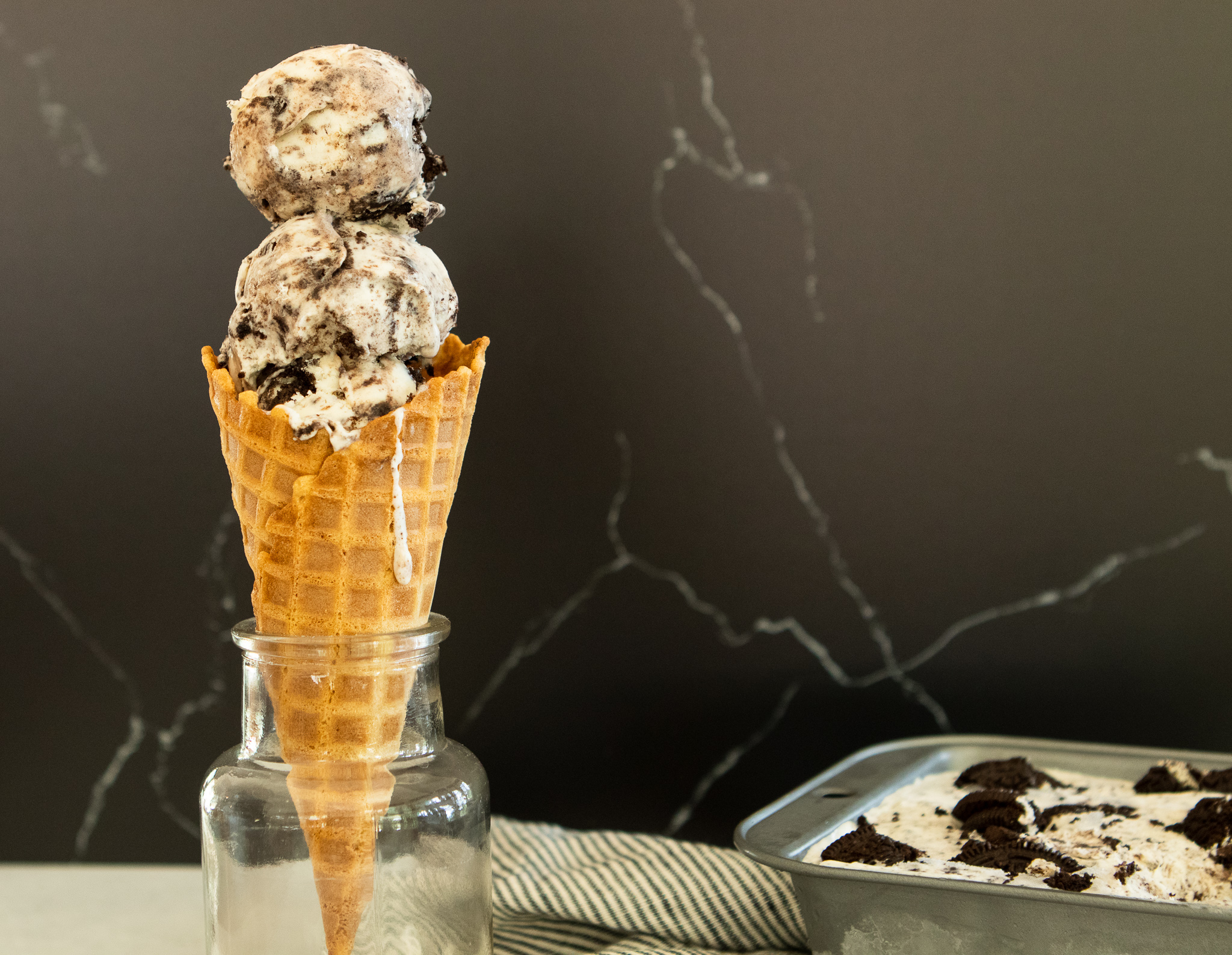 When it's hot, we want cold, right? Cold, as in gelato/froyo/ice cream, correct? My guy, Terry, wonders why anyone would want to make ice cream when there is an entire aisle full of frozen choices in the grocery store. There are your standard, been-around-forever brands of ice cream, there are your boutique brands that only come in the little pint-size (seriously??), and there are all the non-ice-cream ice creams (like soy-based, keto-friendly, no-fat-no-fun).
But, if I can't find the one that I really want, then I have to simply make it. Take, for instance, Oreo cookie ice cream. If I go searching for it, I find something called "Cookies & Cream". And, you know what that's all about? These tiny little bits, crumbs actually, of chocolate cookies mixed into vanilla ice cream. Well, that just won't do for this Oreo freak!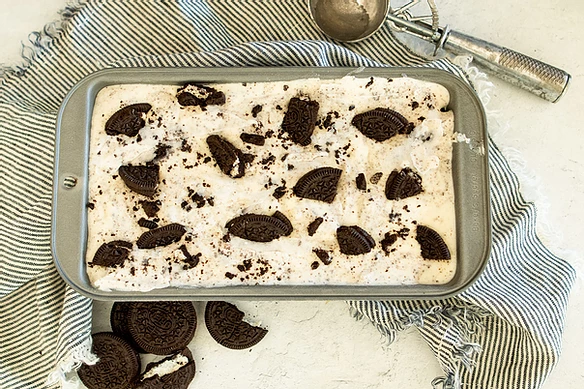 Enter the home-made version…first, this is no-churn, which means I don't need the machine (thank goodness…I truly have no more space for any other kitchen toys). Second, it comes together in about 10 minutes (not including freezer time) and third, I get to put whatever size chunks of Oreo cookies in that I like. That's a winner in my book!
I start by combining my 2 ingredients (yes, only two), heavy cream and sweetened condensed milk. I add in my Oreo crumbs. And then I start layering: ice cream base, Oreo chunks, ice cream base, Oreo chunks. You get the picture.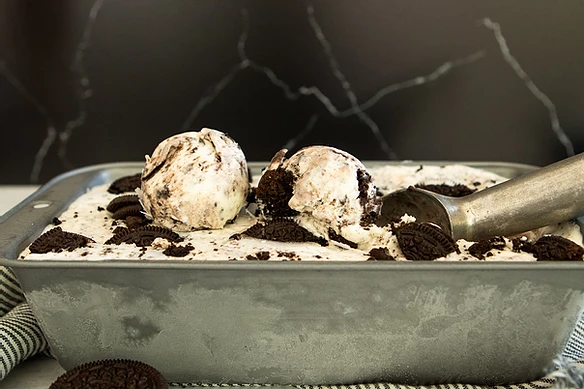 It's that easy and I get exactly what I want! You can use the same method for any kind of ice cream you like. Try Biscoff, peanut butter or chocolate chip cookies (identical recipe, just substitute the cookies of choice for the Oreos).
Now you get why I like making my own ice cream. Yes, Terry, I am a control freak!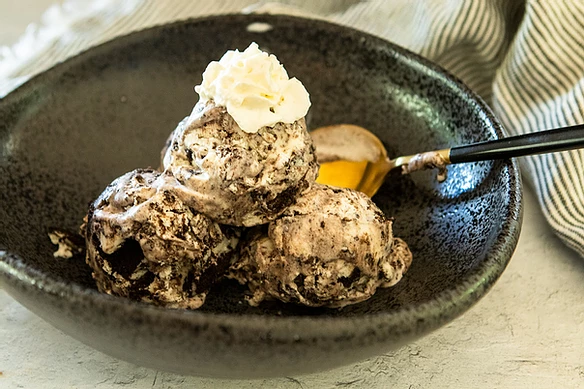 N0-Churn Oreo Cookie Ice Cream
Makes: 3 cups
Prep Time: 10 minutes
Total Time: 3 hours
2 1/2 cups heavy cream
14 ounces sweetened condensed milk (one tin)
5 ounces Oreo cookies (crushed to a fine crumb, see Chef's Notes)
5 ounces Oreo cookies (quartered)
Add heavy cream and sweetened condensed milk to a large bowl. Whisk on a medium-low speed until the ingredients are smooth and even. Turn the whisk up a bit higher and whisk till the mixture is starting to thicken and is lovely and smooth (it doesn't need to be extremely thick, it just needs to be smooth and starting to thicken), approximately 3 minutes on medium speed.
Add in your finely crushed Oreos and fold the Oreo crumbs through until combined.
Pour 1/3 of the ice cream mixture into a 9 x 5 loaf pan. Swirl 1/3 of the quartered Oreos into the mix. Repeat twice more until all of the ingredients are used up.
Put the tub in the freezer until frozen and firm.
Chef's Notes:
To crush the cookies, you can either use a food processor or put cookies into a zip-lock bag and pound with a rolling pin.
You may need to let the ice cream sit for 5-10 minutes before scooping.
Ice cream will last 30 days in the freezer, if it isn't eaten first!
Recipe adapted from Janes Patisserie
No-Churn Oreo Cookie Ice Cream