Apple Cider Salted Caramel Sauce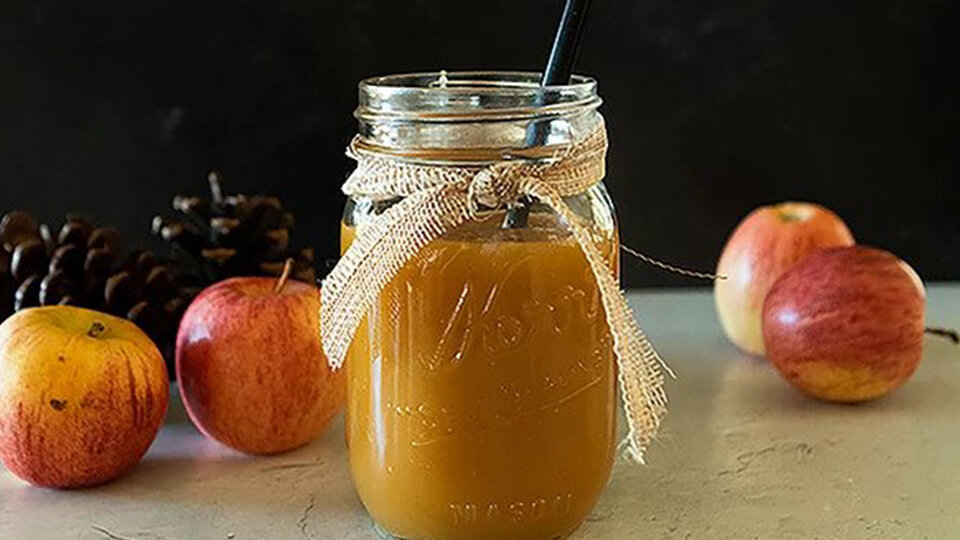 Salted caramel sauce is simply delicious but add some apple cider, honey and bourbon…well, you've taken it up a bunch of notches. Try this one next time you're looking for those autumnal flavors!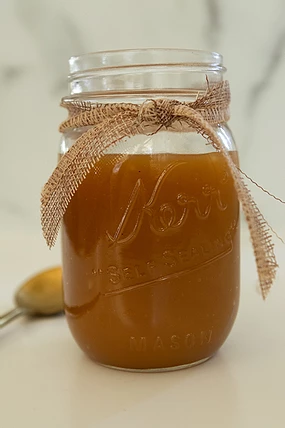 Lastly, if you make Apple Cider Salted Caramel Sauce, be sure to leave a review down below at the bottom of this page (stars are also appreciated)! Above all, I love to hear from you and always do my best to respond to each and every review. And of course, if you do make this recipe, don't forget to tag me on 
Instagram
! Looking through the photos of recipes you all have made is one of my favorite things to do!
Apple Cider Salted Caramel Sauce
Makes: 2 cups
Prep Time: 5 minutes
Cook Time: 25 minutes
Total Time: 30 minutes
Ingredients
1 cup sugar

1/2 cup honey

1/4 cup bourbon + 1/4 cup apple cider (or 1/2 cup cider)

1 cup heavy cream

1/4 cup butter

1/2 tbsp vanilla extract

1/4 tsp kosher salt + flakey salt for sprinkling
Instructions
Place sugar, honey, bourbon and apple cider in a large saucepan. Bring to a boil, without stirring for 9 minutes or until light golden in color.
Add the heavy cream, butter and vanilla, slowly stirring into pan. Boil for 5-10 minutes or until a candy thermometer reads 220°, stirring frequently. Remove the sauce from heat and add the salt.
If using this recipe for the Caramel Apple Snickers Cake, using a heat-proof measuring cup, scoop out 1 cup of caramel sauce and allow it to cool. Cover the remaining sauce and set aside until the cake is ready (I just covered my pot and set it aside overnight).
Recipe from Half Baked Harvest
Apple Cider Salted Caramel Sauce