Broccoli Cashew Salad with Apples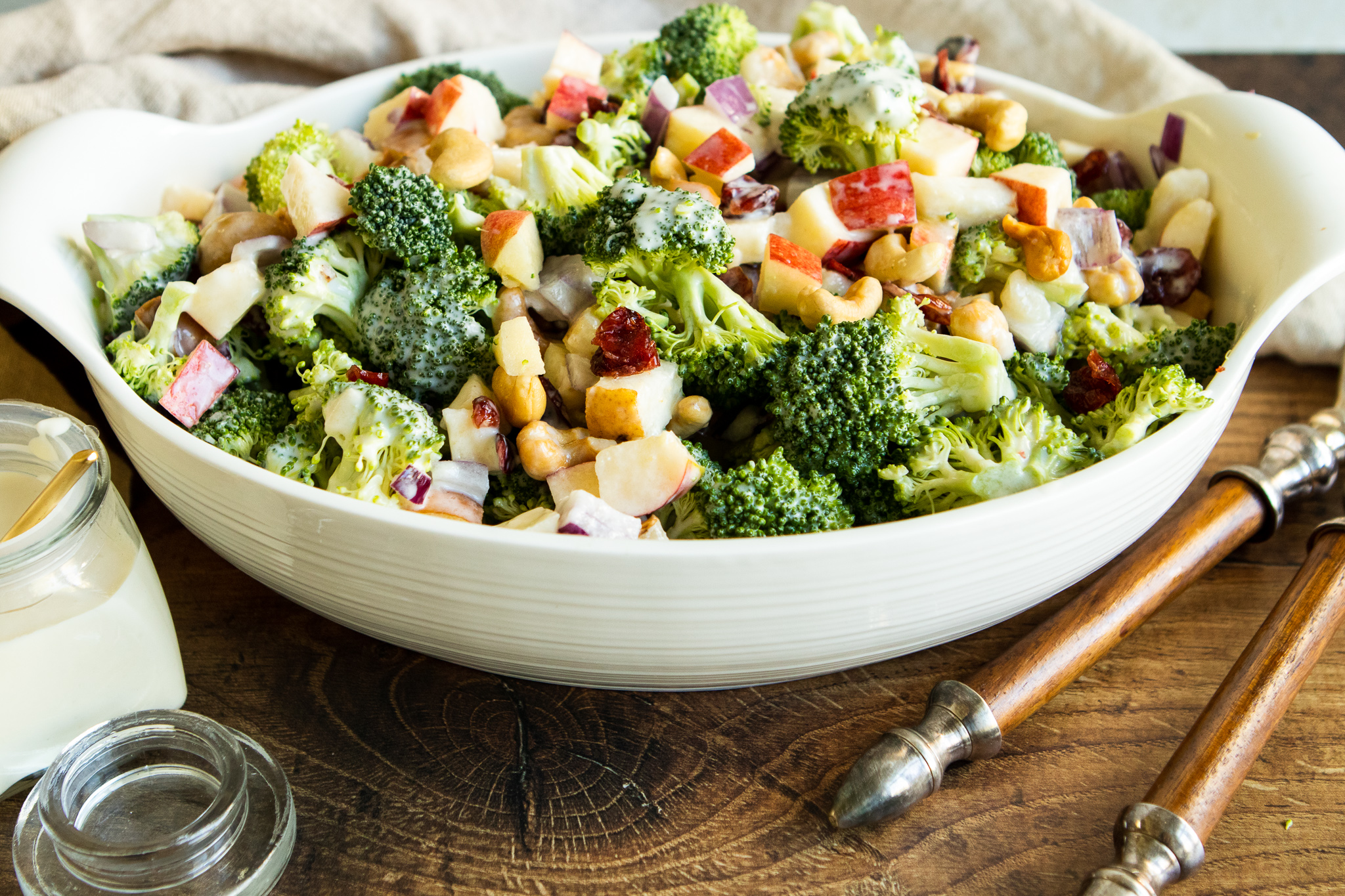 You have to eat your veggies, right?? We know we should, but at this time of the year, I'm thinking Parker rolls, sweet potato casserole, pecan pie, turkey, stuffing…not really thinking about salad.
But you will, once you get a look at this one!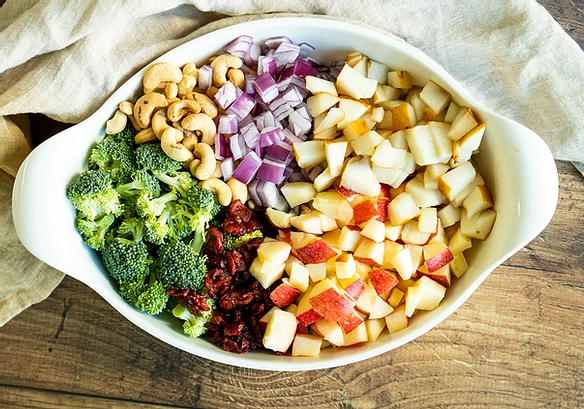 Check it out: broccoli, onion, pears, apples, cranberries, cashews and a creamy dressing flavored with lemon juice and honey. Toss it and you're done! So simple, so delicious!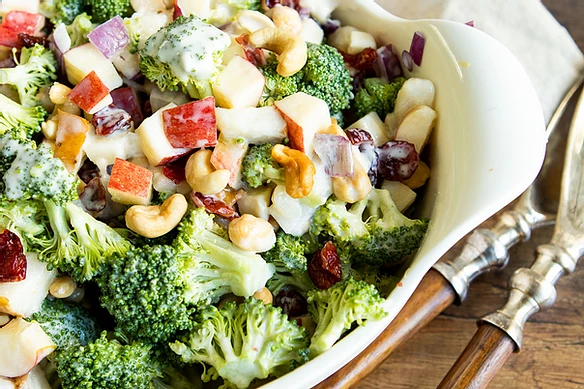 Lastly, if you make Broccoli Cashew Salad with Apples, be sure to leave a review down below at the bottom of this page (stars are also appreciated)! Above all, I love to hear from you and always do my best to respond to each and every review. And of course, if you do make this recipe, don't forget to tag me on 
Instagram
! Looking through the photos of recipes you all have made is one of my favorite things to do!
Broccoli Cashew Salad with Apples
Makes: 8 servings
Prep Time: 30 minutes
Total Time: 30 minutes
Ingredients
Salad:
5 cups broccoli florets , chopped into small bites

1 apple , cored and diced

1 pear , cored and diced

1/4 cup red onion , diced

1 cup cashews , toasted or roasted

1 cup dried cranberries
Creamy Salad Dressing:
1/2 cup mayonnaise

1/2 cup sour cream or kefir or Greek yogurt

2 tbsp lemon juice

1/4 cup honey , softened or warmed up

1/4 tsp Kosher salt
Instructions
In a large bowl, combine together chopped broccoli, diced apple, diced pear, diced red onion, cashews (toasted or roasted) and dried cranberries.
In a small bowl, stir together mayonnaise, sour cream (or kefir or Greek yogurt), lemon juice, honey, and salt. Note that honey should be soft and runny, warm it up if needed, so that it mixes easily. Whisk the ingredients until well combined and smooth. Add salt if needed.
Add the dressing to the broccoli salad and stir everything together.
Recipe from Julia's Album
Download PDF
Broccoli Cashew Salad with Apples