Powdered Crispy Wontons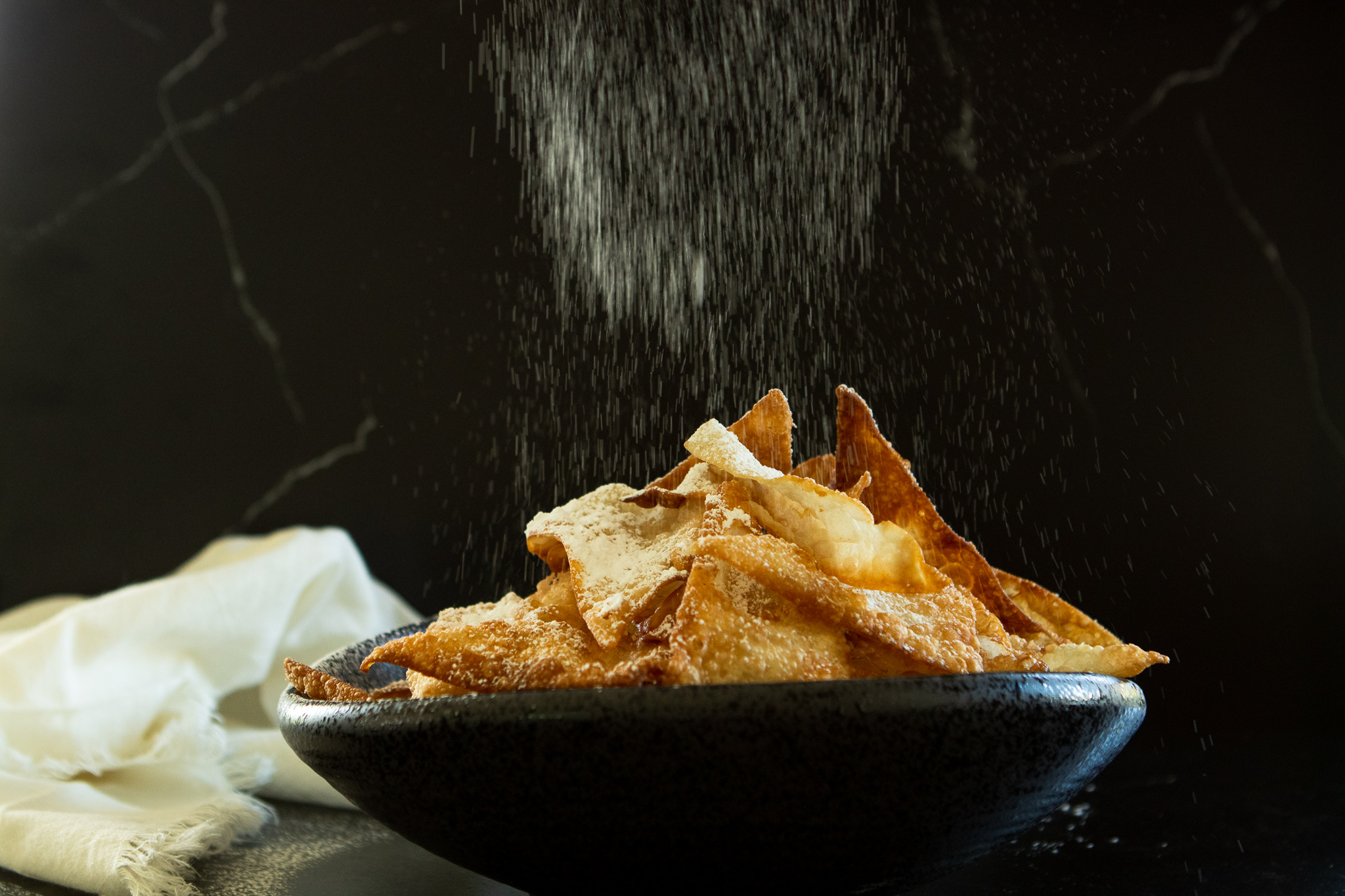 When I was a child (some may claim I still am), my mother made us kids the most delicious little snack. She would take wonton wrappers, which was rather unusual for that time, and deep fry them. All she then had to do was sprinkle a little powdered sugar over the top, and we were fighting over them! A total brawl would ensue to make sure we got our fair share!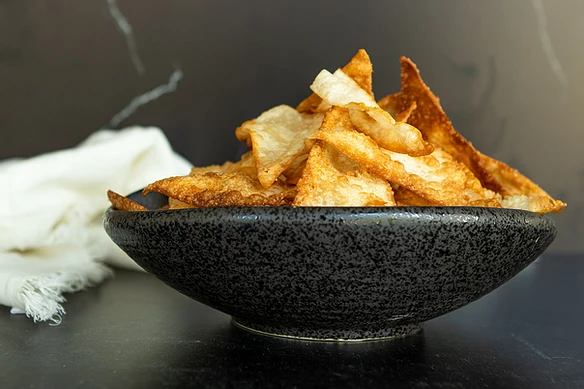 So simple, yet so delicious! Our mother was a classy lady who knew how to satisfy her 5 little ones!
By the way, this recipe makes a boatload of these snacks, so you might want to half the recipe. Looking for what to do with the remaining wontons? Check out my Chinese Chicken Salad recipe!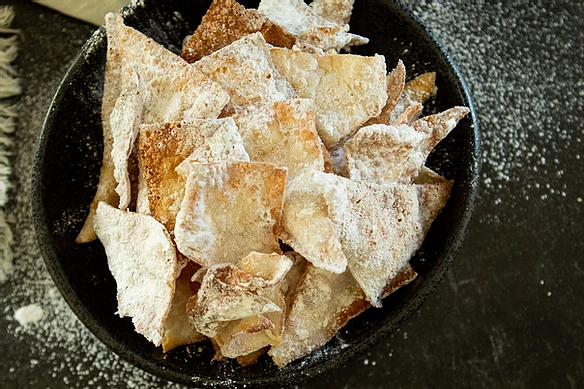 Lastly, if you make Powdered Crispy Wontons, be sure to leave a review down below at the bottom of this page (stars are also appreciated)! Above all, I love to hear from you and always do my best to respond to each and every review. And of course, if you do make this recipe, don't forget to tag me on 
Instagram
! Looking through the photos of recipes you all have made is one of my favorite things to do!
Makes: about 100 pieces
Prep Time: 5 minutes
Cook Time: 25 minutes
Total Time: 30 minutes
Ingredients
12 ounces wonton wrappers

1 cup vegetable or avocado oil

1/2 cup powdered sugar
Instructions
Cut wonton wrappers in half on the diagonal.
Heat oil in a wok or deep-sided heavy frypan to medium heat. The heat is correct when you drop the wrapper into the oil and it bubbles up quickly and starts to crisp the wrapper immediately.
Gently add a handful of wrappers at a time. Turn them over when they start to brown. Once the second side has browned, remove from oil and place on a paper towel-lined baking sheet to drain. This should take about one or two minutes per batch. Keep an eye on them and adjust the heat if they get too dark. Continue until all of the wrappers have been fried. You may need to add oil if it gets low.
Once all of the wrappers have been fried, remove the paper towel and spread out on the sheet (you may want to use a second sheet). Sift powdered sugar over top of the wrappers.
Enjoy!