Roasted Romanesco Cauliflower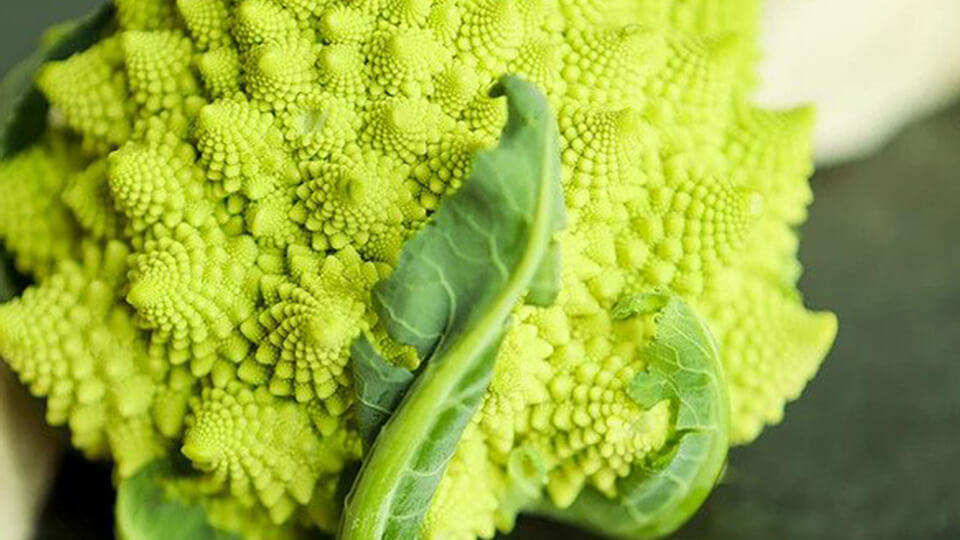 I just love it when someone asks "What is that??".  It gives me a special feeling to be able to introduce people to something that they've never tried before, a taste they have never experienced or a cooking technique that they've never heard of. ​ I've been a lover of Roasted Romanesco cauliflower for years, but it has occurred to me that many people have never met this lovely cruciferous vegetable. 
First off, it looks crazy, right?  It's spiky and bright green, so how could it possibly taste good? Well, when you roast it (my favorite way with veggies), the result is a nutty flavor that is incredible.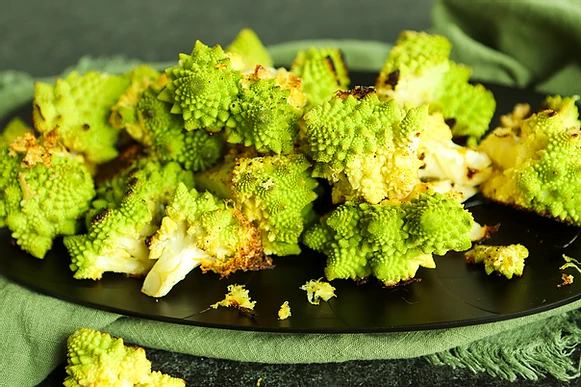 In this recipe, I've cut it into florets and drizzled it with olive oil, crushed garlic and lemon zest.  Roast it for a while, sprinkle it with salt, pepper and more lemon zest and you have the most delicious cauliflower around!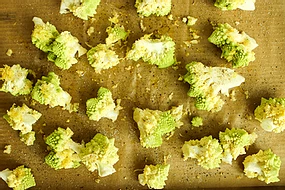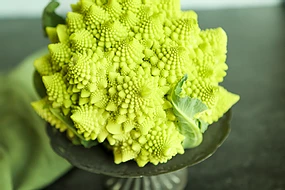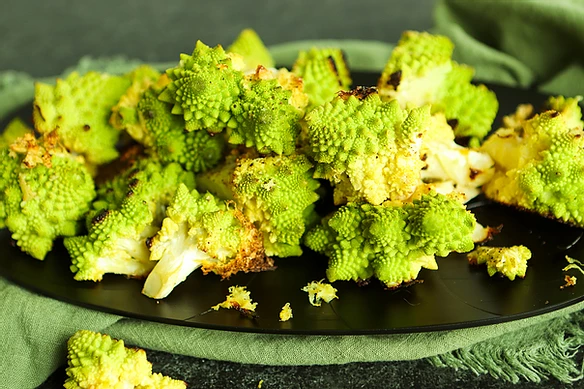 Lastly, if you make Roasted Romanesco Cauliflower, be sure to leave a comment and/or give this recipe a rating! Above all, I love to hear from you and always do my best to respond to each and every comment. And of course, if you do make this recipe, don't forget to tag me on 
Instagram
! Looking through the photos of recipes you all have made is one of my favorite things to do!
Roasted Romanesco Cauliflower
Makes: 4 servings
Prep Time: 5 minutes
Cook Time: 20-25 minutes
Total Time: 30 minutes
Ingredients
2 small heads of Romanesco cauliflower florets (approximately 8 cups)

1/4 cup extra virgin olive oil

12 cloves garlic, minced

4 tsp lemon zest  plus a little more, to taste

Sea salt and ground black pepper, to taste
Instructions
Preheat oven to 425°F. Line a baking sheet with parchment paper.
Place florets on the parchment paper and drizzle with olive oil and crushed garlic. Mix everything around with a spatula.
​Grate the lemon zest over these cruciferous beauties and sprinkle with sea salt and pepper.
Bake for 20 to 25 minutes minutes, or until tender and browned.  Serve warm, topped with more lemon zest to taste.
Download PDF
Roasted Romanesco Cauliflower