Spiced Cranberry Sauce with Pears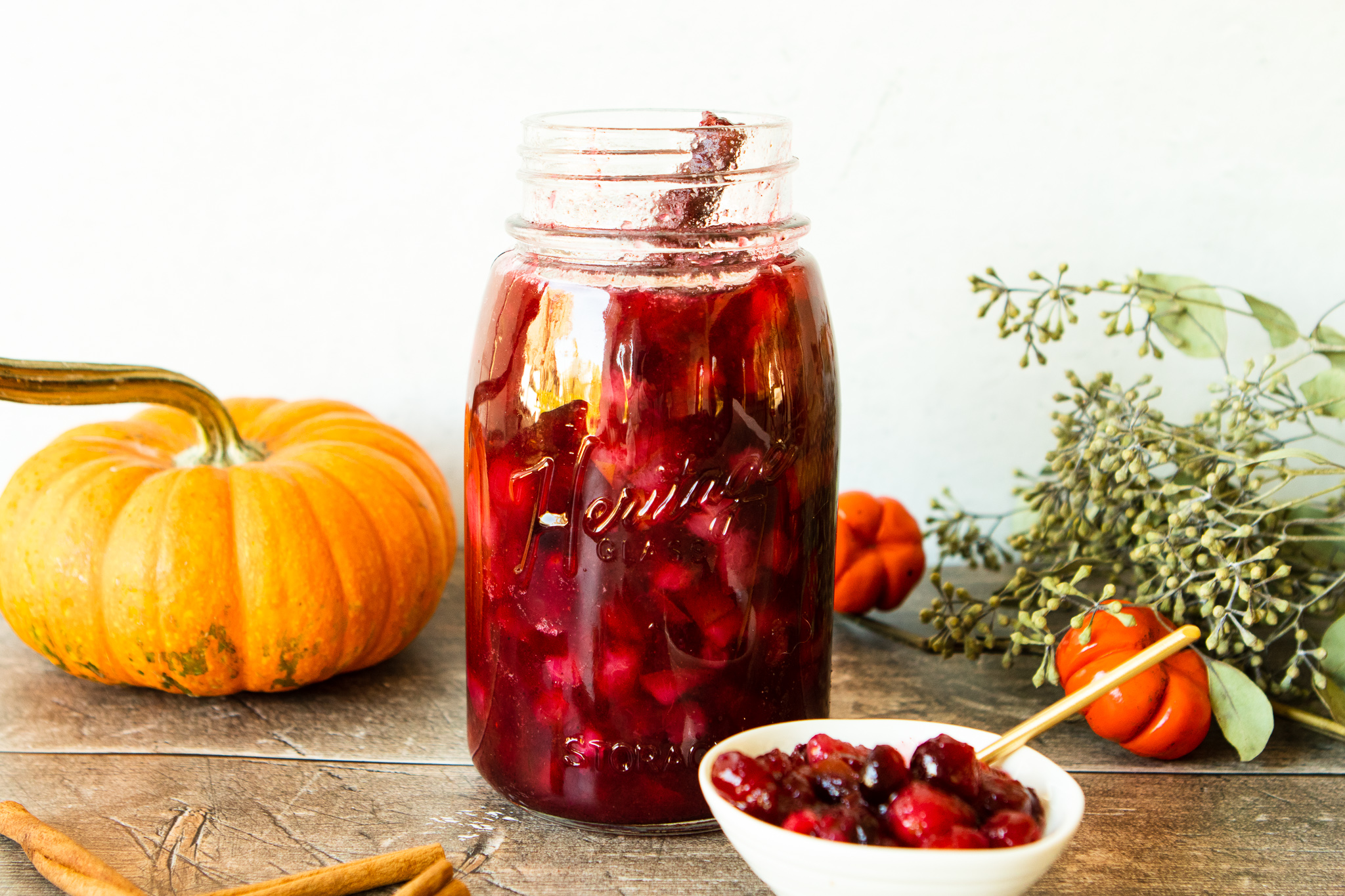 My stepmother, Phyllis, is a wonderful cook and when Thanksgiving rolls around, we are always thrilled when she agrees to make the pies and cranberry sauce, her specialties.
Her cranberry sauce is so tasty…it is beautifully spiced with cinnamon, nutmeg and allspice. The addition of fresh pears is unique and just right. The little splash of Cognac doesn't hurt either! In about 15 minutes, you have the perfect accompaniment to roast turkey! It is amazing with the Deconstructed Turkey with Sage Gravy that I am featuring this week. I'm so happy Phyllis was willing to share her recipe!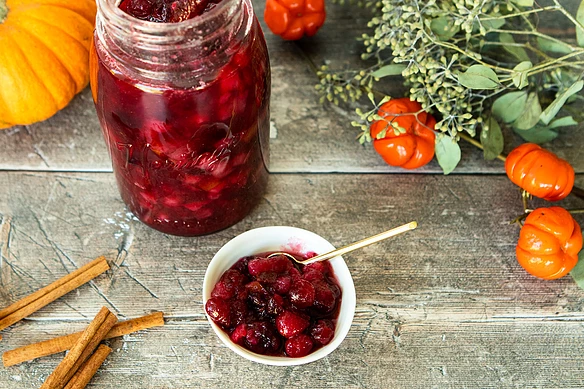 Lastly, if you make Spiced Cranberry Sauce with Pears, be sure to leave a review down below at the bottom of this page (stars are also appreciated)! Above all, I love to hear from you and always do my best to respond to each and every review. And of course, if you do make this recipe, don't forget to tag me on 
Instagram
! Looking through the photos of recipes you all have made is one of my favorite things to do!
Spiced Cranberry Sauce with Pears
Makes: 3 cups
Prep Time: 5 minutes
Cook Time: 10 minutes
Total Time: 15 minutes
Ingredients
1 & 1/2 cups sugar

1/2 cup water

1 (4-inch) cinnamon stick

1 (13-ounce) package fresh cranberries, about 3 cups

2 ripe, but not soft, pears,

cored and cubed into 1/4″ pieces (about 2 cups)

1/2 tsp grated fresh nutmeg

1/2 tsp allspice

1 tsp brandy or cognac, optional
Instructions
In a 2 quart saucepan, bring sugar and water to a boil, stirring until sugar is dissolved. Add cinnamon stick and then boil rapidly uncovered for 5 minutes.
Add cranberries, pears, nutmeg, and allspice. Return to a boil and cook for 3 to 4 minutes or until cranberry skins pop, stirring occasionally. Remove from heat. Stir in brandy or Cognac, if using. Pour into a glass jar or heat-resistant container and chill.
Remove cinnamon stick when serving.
Recipe by Phyllis Shostack
Spiced Cranberry Sauce with Pears