Caramelized Onions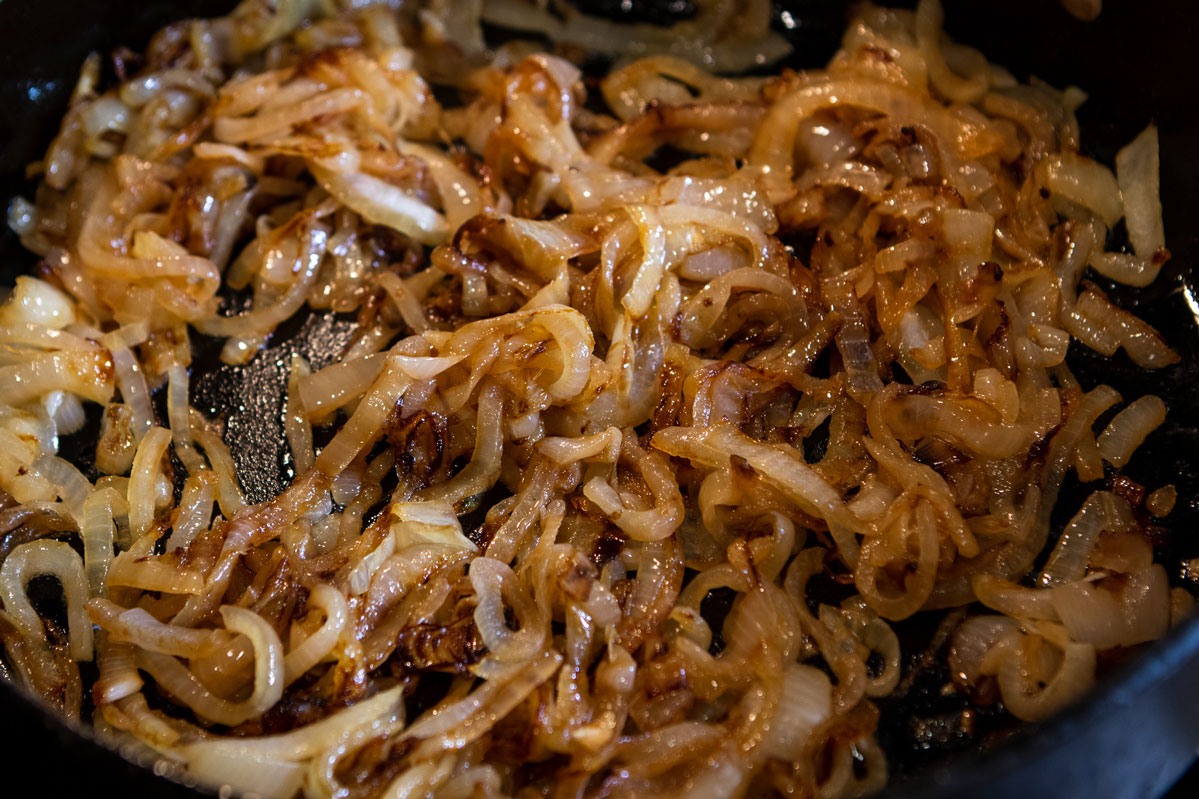 Slice sweet onions very thin and sauté them in unsalted butter.  You want to do this over a medium-low to medium heat so that they don't brown too quickly.  Stir them fairly frequently and if they get too dry, add a bit of water to deglaze the pan.
The onions are done when they are soft, golden brown and very fragrant.
Lastly, if you make Caramelized Onions, be sure to leave a comment and/or give this recipe a rating! Above all, I love to hear from you and always do my best to respond to each and every comment. And of course, if you do make this recipe, don't forget to tag me on 
Instagram
! Looking through the photos of recipes you all have made is one of my favorite things to do!
Makes: 1 & 1/2 cups
Prep Time: 5 minutes
Bake Time: 15-20 minutes
Total Time: 20-25 minutes
Ingredients
2 tbsp unsalted butter

2 sweet onions, sliced thin

Kosher salt
Instructions
To caramelize the onions, heat butter in a large saucepan over medium heat. Once melted, add yellow onions and cook over medium heat, stirring frequently for 15 to 20 minutes until golden brown. If onions start to get too dry, add in a little bit of water to deglaze the pan. The onions are done when they are soft and golden brown in color. Salt to taste.