Butternut Squash Bread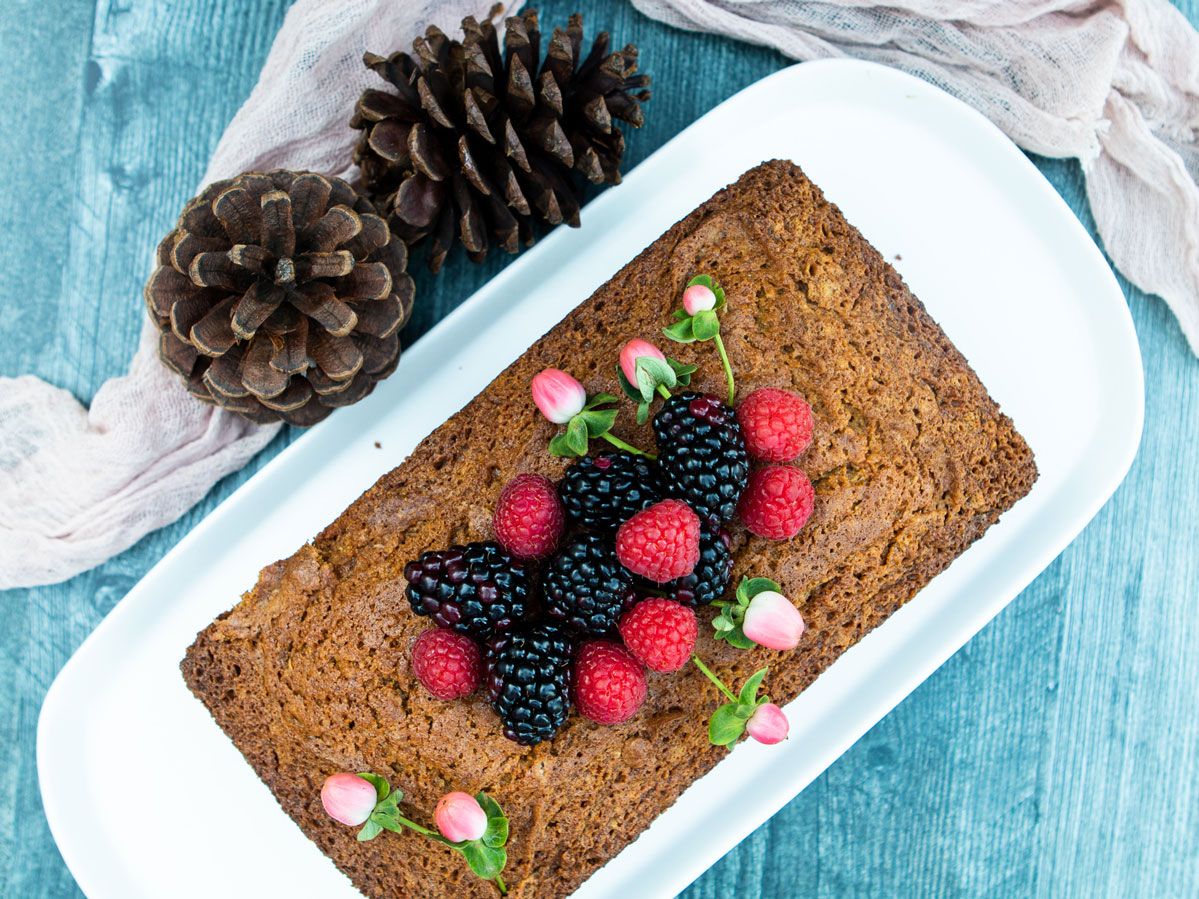 At this time of the year, there are plenty of pumpkin bread recipes, but this Butternut Squash Bread recipe caught my eye, just for the fact that it wasn't pumpkin bread!  And, when I tasted it, I knew I had made a good decision!
While pumpkin bread is lovely, making this bread with roasted butternut squash purée is divine!  The squash gets roasted with butter and brown sugar (yummm) and puréed with cinnamon and nutmeg.  That becomes the base for the cake batter (ok I know it's a bread, but it's truly more like a cake). 
This bread has some reminiscence of chai based on the spices that get added to the batter.  It's moist and flavorful.  Just the perfect addition to this season's baking!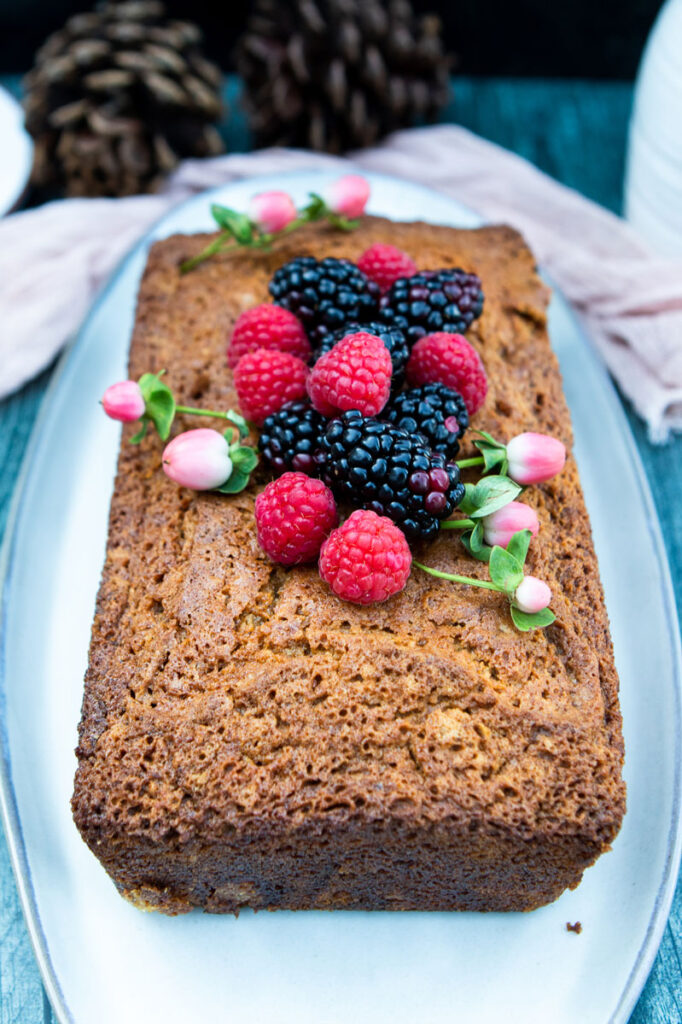 This is a typical bread batter in that you mix the wet ingredients and follow with the dry.  The only caveat is that you need to roast the butternut squash first and make a purée.  It's not complicated, in fact it's rather simple.  It just adds some extra time.  But this step is crucial and desirable…crucial in that you have to be able to purée the squash and you can't do that if it's not soft and desirable because of the wonderful flavor the purée imparts to the bread!
Once you have the purée, combine it with the eggs, oil, water and sugars.   Whisk together all of the dry ingredients and stir that into the butternut squash mixture.
Pour it into the loaf pan, bake it, decorate the top if you'd like, and enjoy the heck out of it!!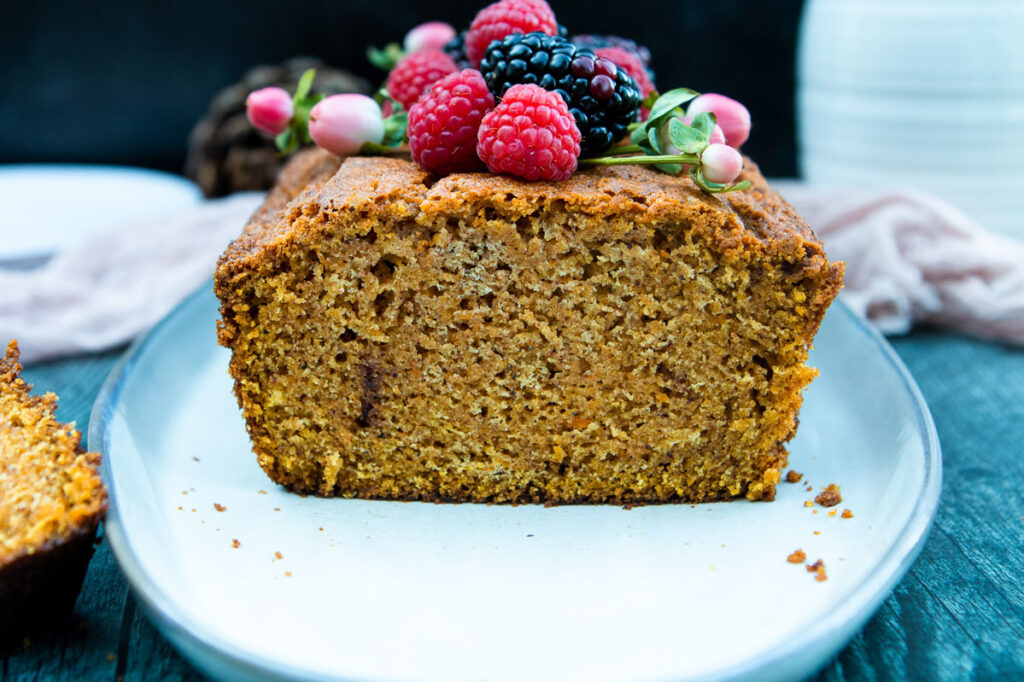 Lastly, if you make Butternut Squash Bread, be sure to leave a comment and/or give this recipe a rating! Above all, I love to hear from you and always do my best to respond to each and every comment. And of course, if you do make this recipe, don't forget to tag me on 
Instagram
! Looking through the photos of recipes you all have made is one of my favorite things to do!
Makes: 1 9×5-inch loaf
Prep Time: 10 minutes
Bake Time: 1 hour & 5 minutes
Total Time: 1 hour & 15 minutes
Ingredients
1 cup butternut squash purée

2 eggs

1/2 cup vegetable oil

1/4 cup water

1 cup white sugar

1/2 cup brown sugar

1 & 3/4 cups all-purpose flour

1 tsp baking soda

1/2 tsp kosher salt

2 tsp ground cinnamon

1/2 tsp ground nutmeg

1/4 tsp ground cardamom
Instructions
Preheat oven to 350°F. Grease and flour one 8.5 x 4.5 x 2.5 inch loaf pan.
In a large bowl, mix together the butternut squash purée, eggs, oil, water and sugars until thoroughly combined. In a separate bowl, whisk together the flour, baking soda, salt, cinnamon, nutmeg and cardamom. Stir the dry ingredients into the butternut squash mixture. Combine just until incorporated; do not over mix.
Pour into the prepared pan.  Bake for 55-65 minutes or until a wooden skewer inserted into the center of the loaf comes out clean.