Easy Lemon Curd Mousse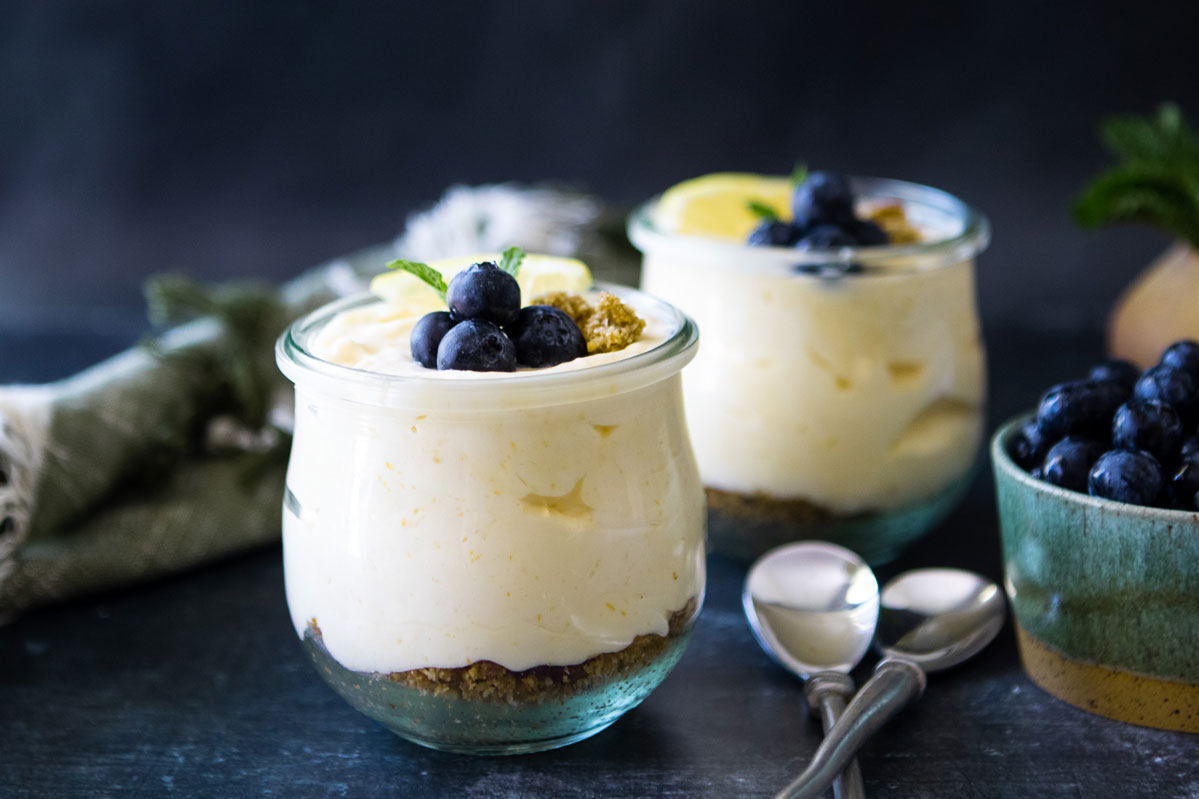 On a hot summer day, this Easy Lemon Curd Mousse is light, refreshing and ideal for any occasion. Whether you're hosting a barbecue or a pool party, this dessert will impress your guests without much effort. It's so easy to make that even the novice bakers will get it right on the first try!
Combining Microwave Lemon Curd with cream cheese, you get the base of the mousse which is then folded into whipped cream.  This is layered over a delicious crust of graham cracker crumbs, brown sugar, flaked coconut and chopped pecans.
The result? A silky-smooth and tangy lemon dessert that your guests will love. Serve it topped with fresh berries, whipped cream or a sprinkling of crushed graham crackers.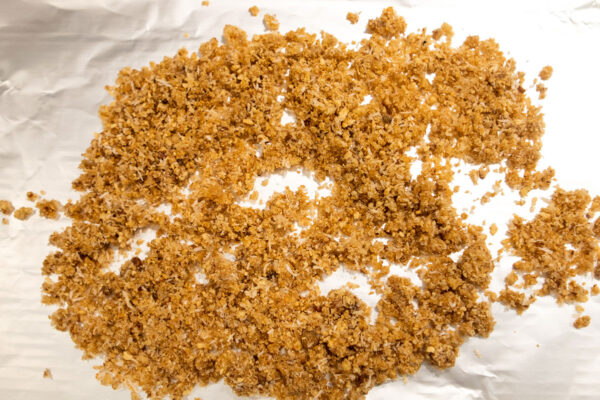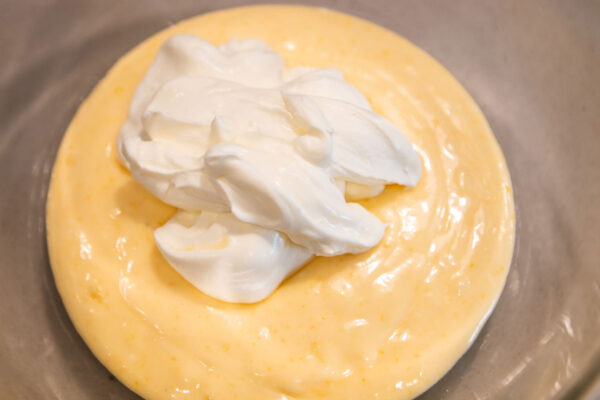 Start by making the graham cracker crust.  Crush the graham cracker cookies and add brown sugar, shredded unsweetened coconut and finely chopped pecans.  Add melted  butter and combine.
Bake the crumb mixture until it's golden and crunchy.  Spread the mixture between ramekins or glass jars and let it cool while you're making the mousse.
To make the mousse, you will need to start with Microwave Lemon Curd. The curd is made in just minutes.
Blend together the curd and softened cream cheese.  Then, whip heavy cream into soft peaks and fold the whipped cream into the lemon curd mixture.
Divide the mousse between the ramekins or jars that have the crust in them.  Top with fruit, berries, mint leaves, whipping cream or some of the crust.  Or use all of them!
Fresh as summer, smooth as silk…this is a lovely dessert to cool off your palate!
Lastly, if you make Easy Lemon Curd Mousse, be sure to leave a review down below at the bottom of this page (stars are also appreciated)! Above all, I love to hear from you and always do my best to respond to each and every review. And of course, if you do make this recipe, don't forget to tag me on 
Instagram
! Looking through the photos of recipes you all have made is one of my favorite things to do!
Makes: 4 servings
Prep Time: 15 minutes
Cook Time: 10 minutes
Total Time: 25 minutes
Ingredients
For the Graham Cracker Base:
2 full-size graham crackers

1 tbsp brown sugar, packed, light or dark

3 tbsp shredded unsweetened coconut

3 tbsp finely chopped pecans

2 & 1/2 tbsp melted butter
For the Mousse:
Instructions
For the Graham Cracker Base:
Preheat oven to 350˚F. Line a sheet pan with foil for easy cleanup, if desired.
Place graham crackers in a zippered bag and seal tightly. Using a rolling pin, roll over the bag until crackers are until finely crushed. Transfer crackers crumbs to a medium-size bowl.
Add the brown sugar, coconut, pecans and melted butter to the bowl with the cracker crumbs. Stir well to thoroughly coat the mixture with the butter. Transfer the mixture to the prepared pan and bake for 8-10 minutes, or until golden and crunchy. Stir halfway through to redistribute.
Divide the mixture between 4 six or eight-ounce jars or ramekins and pack it down slightly with the rounded tip of a spoon. Allow to cool completely while preparing the mousse.
For the Mousse:
Whisk the cream cheese in a medium-size bowl until smooth and lump-free. Add the lemon curd and whisk together until smooth and creamy. Set aside.
With a whisk or a handheld mixer whip the heavy cream until soft peaks form when you pull up the whisk or mixer.
Fold the whipped cream into the lemon curd mixture until just combined.
Divide the mousse between the 4 jars/ramekins. Garnish with whipped cream and fresh fruit, if desired.
Recipe from The Cafe Sucre Farine