Roasted Honeynut Squash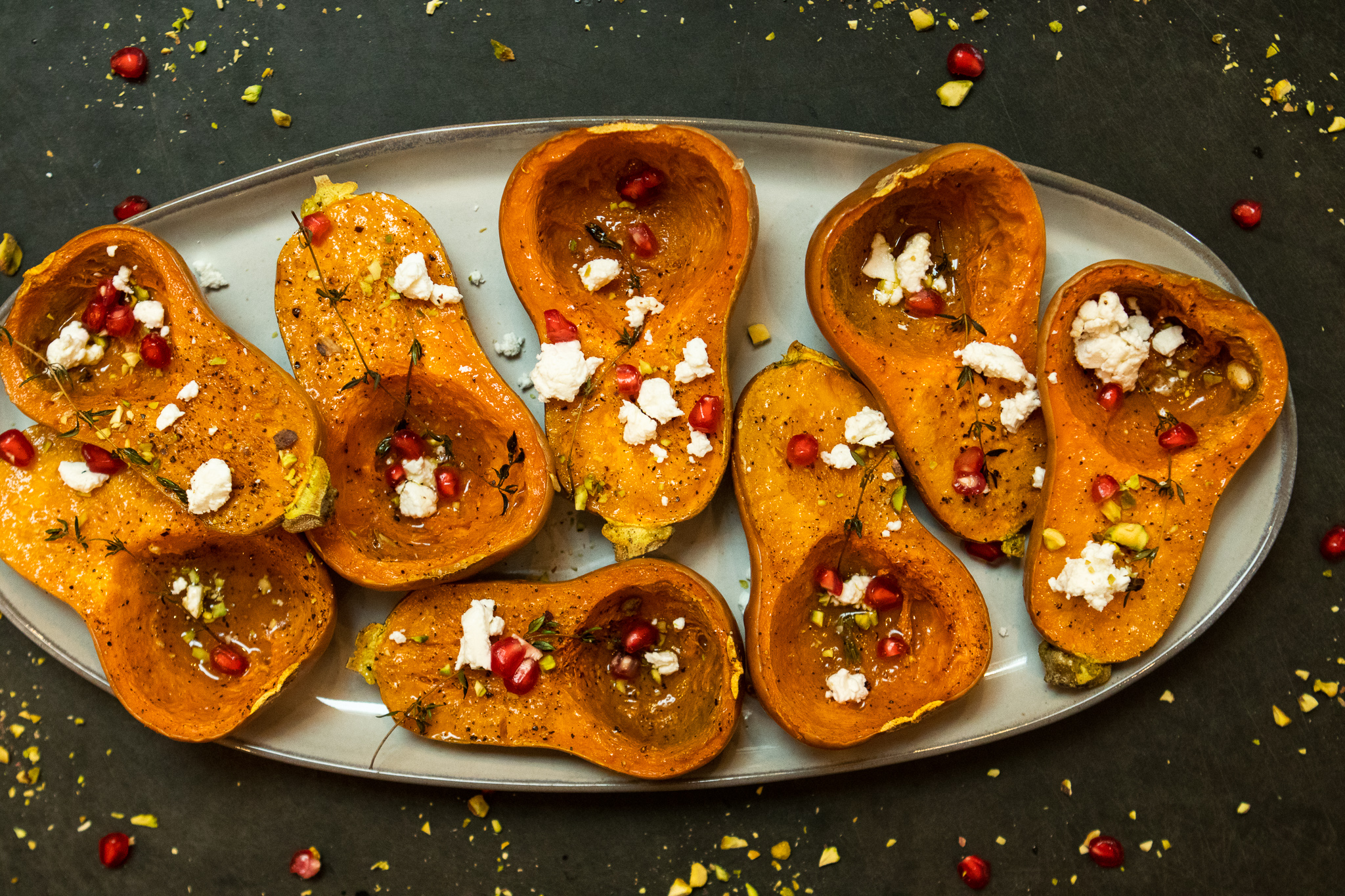 I came across these adorable little squash at the market a while ago and just had to have them! I wasn't quite sure what to do with them, but visions of roasting them with olive oil popped into my head.
Fast forward, here we are!
These honeynut squash are heavenly…they aren't always available, but if you can find them, grab them, and follow this easy recipe for a special little treat!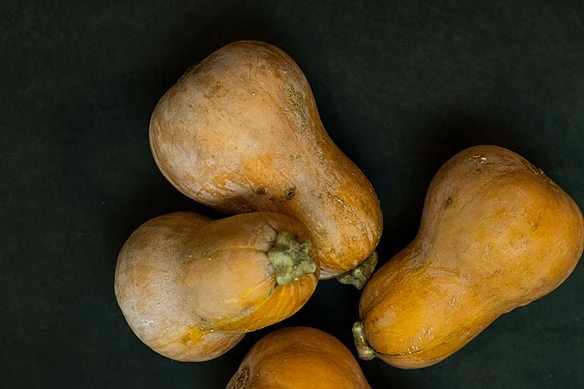 You'll notice that they are very similar to a large butternut squash only tiny and with a more brown than yellow skin on them. They slice pretty easily, which isn't always the case with their larger cousin.
Simply spoon our the seeds, drizzle a little olive oil and sprinkle some salt & pepper on them. Throw some thyme sprigs on top and pop them in the oven and let them roast. Because they are small, they only need about 20 minutes in the oven.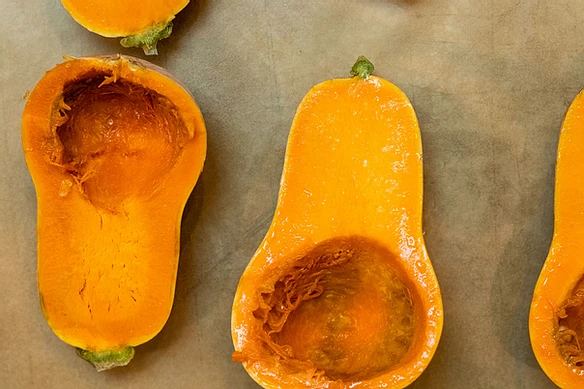 Once out of the oven, sprinkle some chopped pistachio nuts, pomegranate seeds and goat cheese over the top and serve them!
These are a wonderful accompaniment to fish, chicken or just about anything!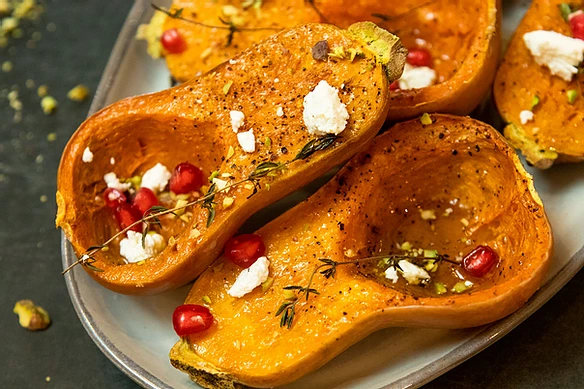 Lastly, if you make Roasted Honeynut Squash, be sure to leave a review down below at the bottom of this page (stars are also appreciated)! Above all, I love to hear from you and always do my best to respond to each and every review. And of course, if you do make this recipe, don't forget to tag me on 
Instagram
! Looking through the photos of recipes you all have made is one of my favorite things to do!
Makes: 4 servings
Prep Time: 10 minutes
Cook Time: 20 minutes
Total Time: 30 minutes
Ingredients
2 honeynut squash cut in half

2 tbsp olive oil

4-5 sprigs of fresh thyme

Kosher salt & pepper

2 tbsp goat cheese crumbled, for garnish

2 tbsp pistachios roughly chopped, for garnish

2 tbsp pomegranate seeds
Instructions
Preheat oven to 400°F. Line a baking sheet with parchment paper, then cut each honeynut squash in half lengthwise. Scoop out the seeds and liberally brush olive oil on each cut side. Sprinkle with salt and pepper and lay the thyme sprigs across each cut side. Bake for 20 minutes until fork tender.
To serve, plate each squash and sprinkle with goat cheese, chopped pistachios and pomegranate seeds.
Chef's Notes:
If your honeynut squash is too difficult to slice open, microwave for 1-2 minutes and you should be able to easily slice through.These cute mini squashes are still relatively new, however you can often find them at farmer's markets, and local specialty grocery stores like Whole Foods, Trader Joe's and Sprouts Farmers Markets.
Recipe from Howe We Live
Download PDF