No-Churn Mixed Berry Soft-Serve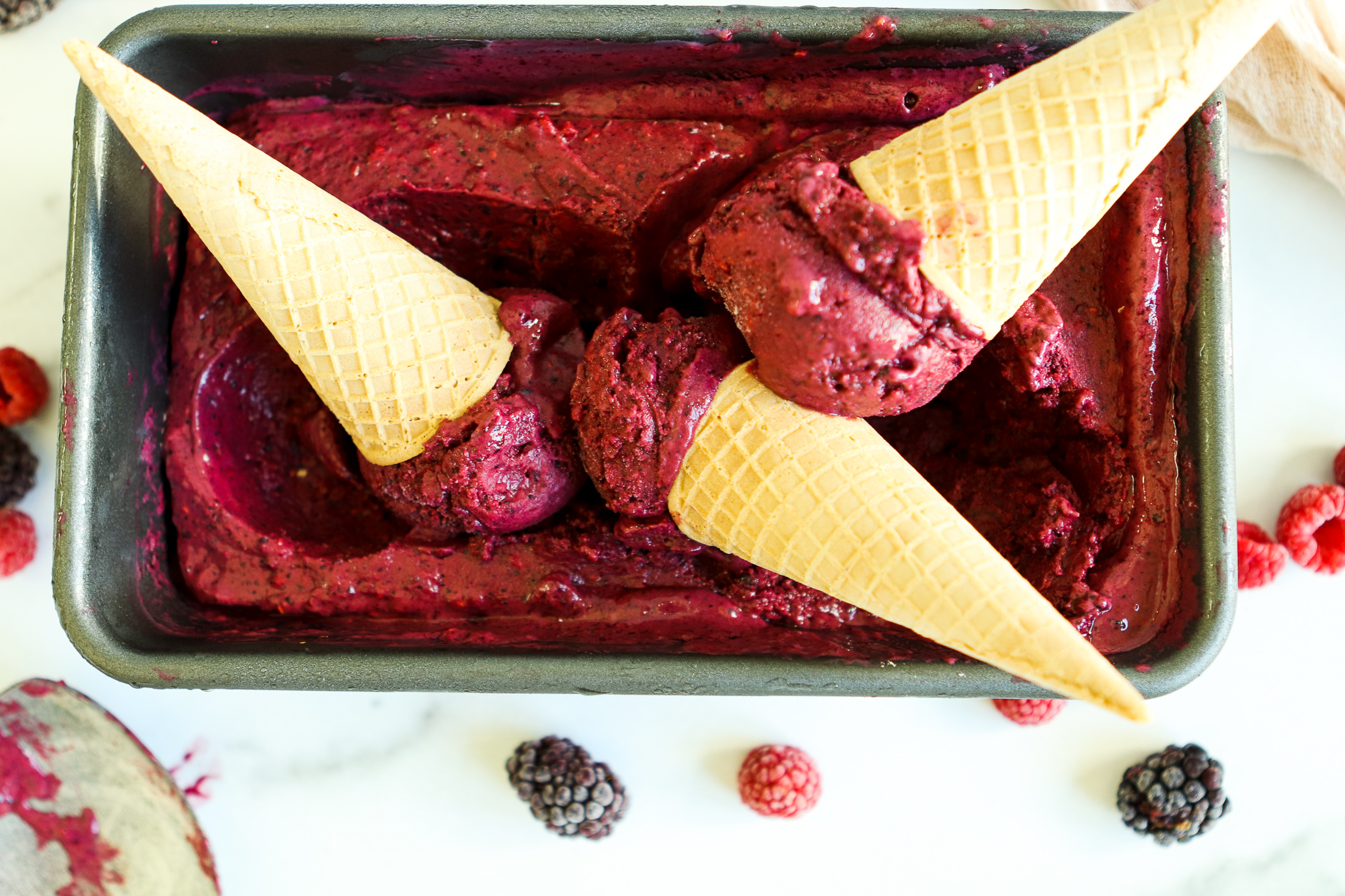 It's getting hot hot hot!  It's expected to get to 105°F here in Arizona this week. What happened to Spring? It's funny that every year it seems shocking when the heat hits, but it happens year in and year out.  The good news is that we have amazing recipes like this one to cool us off!
This isn't really soft-serve, but it isn't really ice cream.  It's not truly soft (but if you leave it out for 15 minutes, it is perfect.  It's not truly ice cream, as it has no milk or cream in it.  But, it is truly delicious!!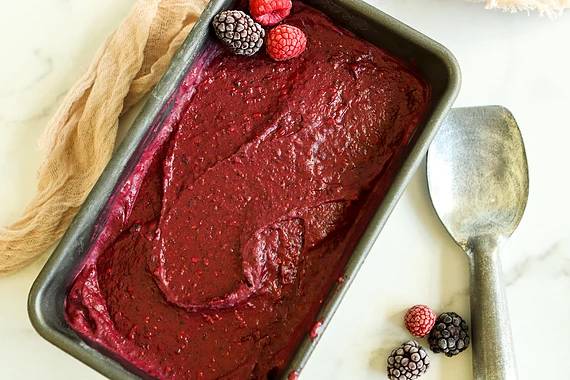 And, best of all, it doesn't need an ice cream maker.  All you need is a food processor, some frozen fruit (I love it with mixed berries, but mangoes or one type of berry will be amazing as well), some sweetened condensed milk, and this is the result!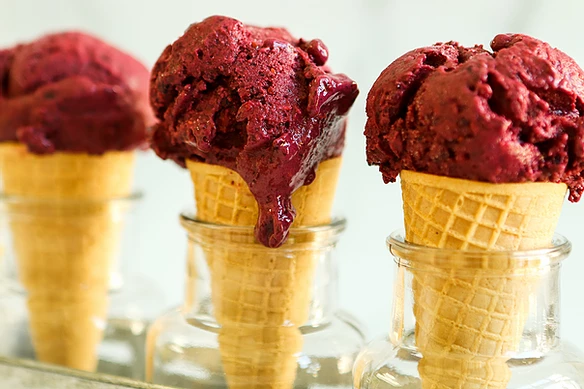 Lastly, if you make No-Churn Mixed Berry Soft-Serve, be sure to leave a comment and/or give this recipe a rating! Above all, I love to hear from you and always do my best to respond to each and every comment. And of course, if you do make this recipe, don't forget to tag me on 
Instagram
! Looking through the photos of recipes you all have made is one of my favorite things to do!
No-Churn Mixed Berry Soft-Serve
Makes: 3 & 1/2 cups
Total Time: 15 minutes plus freeze time 6 hours
Ingredients
1 & 1/2 pounds frozen mixed berries

3/4 cup sweetened condensed milk 

1/2 tsp vanilla extract 

Kosher salt
Instructions
In a food processor, pulse the fruit with the sweetened condensed milk, vanilla and a generous pinch of salt until the fruit is finely chopped. Puree until desired smoothness, 2 to 3 minutes (I like small chunks of the fruit, but if you like it smoother, process longer). Scrape down the side of the bowl as needed. Serve immediately or transfer to a metal loaf pan, cover and freeze until just firm.
Chef's Notes:
This can be frozen for up to 1 week. Let stand at room temperature for 10 minutes before serving.
You can also substitute frozen strawberries, mangoes or blueberries.
No-Churn Mixed Berry Soft-Serve