Snickers Buttercream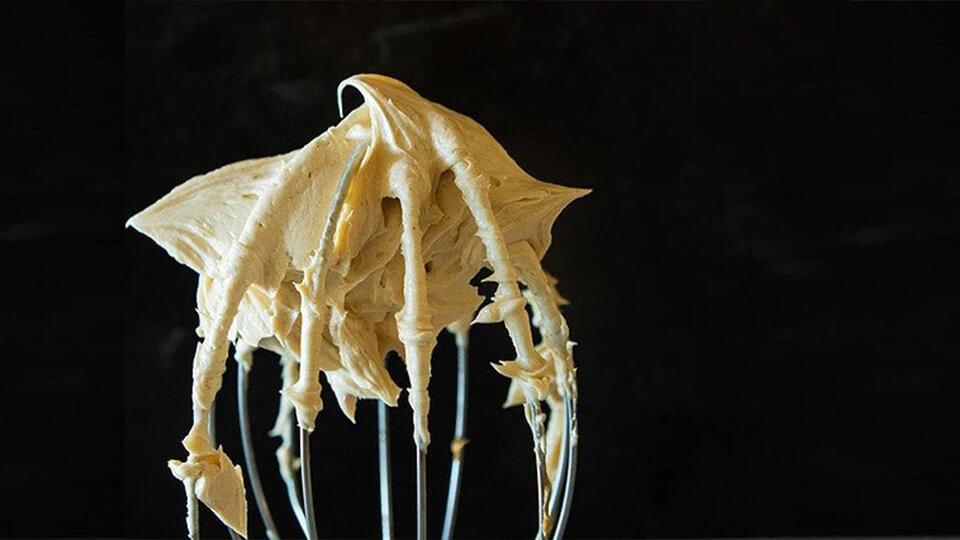 There's buttercream and then there's Snickers Buttercream! This buttercream gets an infusion of flavor from Apple Cider Salted Caramel Sauce and creamy peanut butter. An absolute winner…
Use this buttercream on your favorite cake or try it with the Caramel Apple Snickers Cake.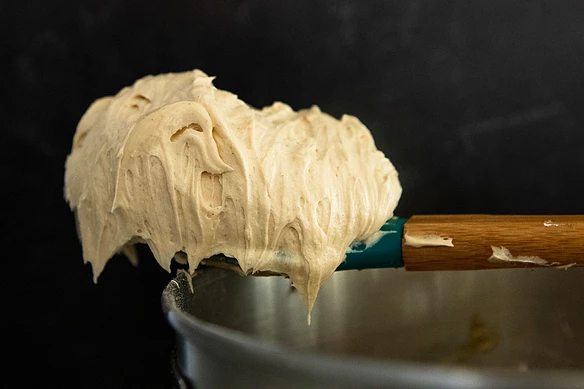 Lastly, if you make Snickers Buttercream, be sure to leave a review down below at the bottom of this page (stars are also appreciated)! Above all, I love to hear from you and always do my best to respond to each and every review. And of course, if you do make this recipe, don't forget to tag me on 
Instagram
! Looking through the photos of recipes you all have made is one of my favorite things to do!
Makes: enough to fill and cover 8-inch layer cake
Prep Time: 6 minutes
Total Time: 6 minutes
Ingredients
1 cup unsalted butter, softened

4 ounces cream cheese, softened

2 cups powdered sugar

1/2 cup creamy peanut butter (not the oily kind)

1/3 cup Apple Cider Salted Caramel Sauce (see Chef's Notes)

2 tsp vanilla extract

1/2 cup salted peanuts, chopped (See Chef's Notes)
Instructions
To the bowl of a stand mixer, add the butter, cream cheese and powdered sugar. Beat together until the butter is light and fluffy, about 4 minutes.
Add the peanut butter, 1/3 cup of cooled Apple Cider Salted Caramel Sauce (or store-bought sauce) and the vanilla, beat, scraping down the sides as needed, another 2 minutes or until there are no streaks. Stir in the chopped peanuts.
Chef's Note:
You can always use homemade or store-bought Salted Caramel Sauce, but the flavor of the snickers cream will be slightly different (still delicious, but without the apple flavor).
For the Snickers Buttercream, you can choose to eliminate the crushed peanuts from the buttercream if you want a smoother look to your frosting. If so, sprinkle 2 tablespoons of the chopped nuts on each layer of cake after you've spread the buttercream. Do not spread nuts on the top layer.