Butterscotch Oatmeal Pumpkin Cookies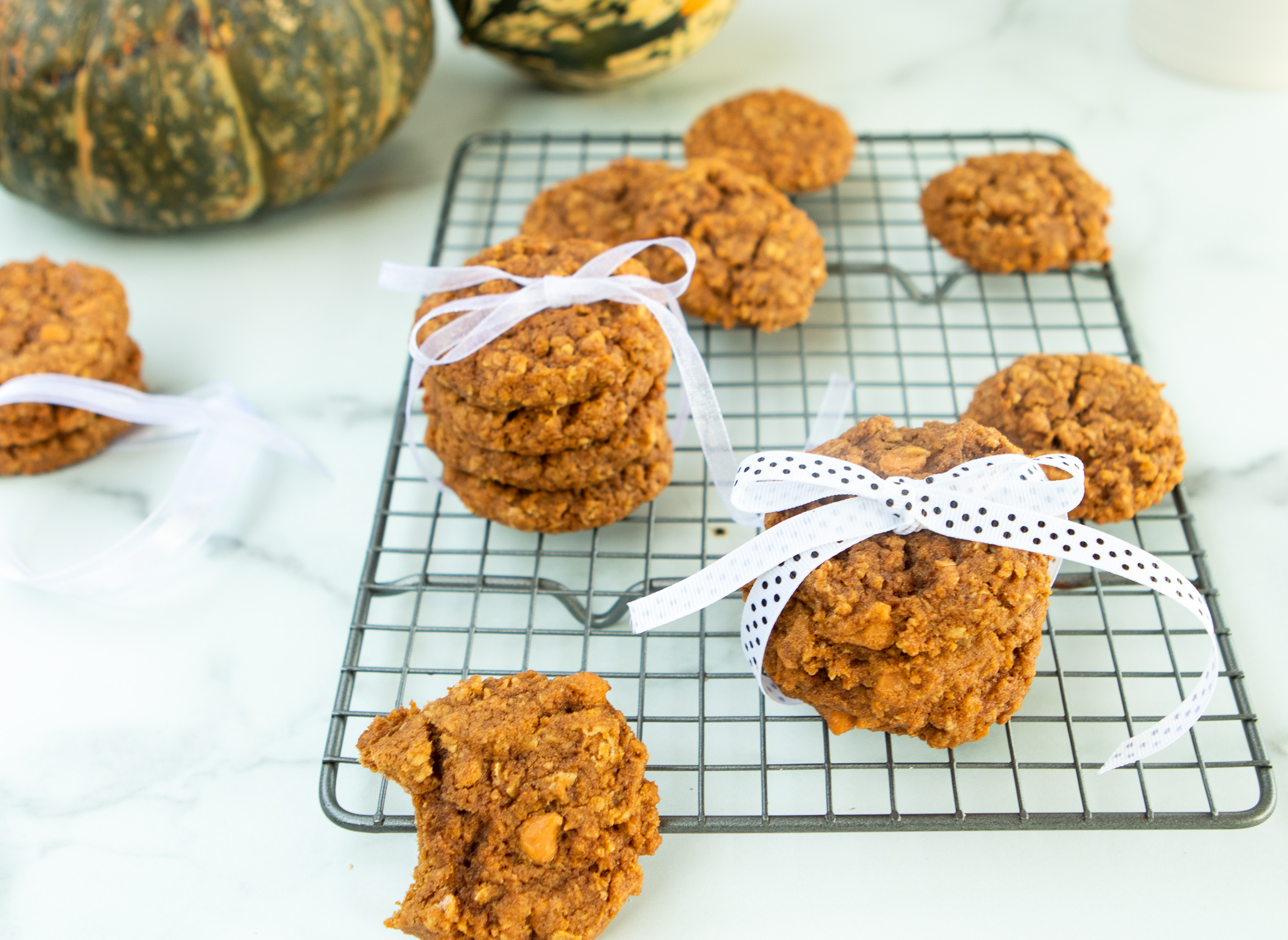 Looking for a twist on an oatmeal raisin cookie? Try these Butterscotch Pumpkin Oatmeal Cookies…these are super tasty! With the addition of pumpkin purée and pumpkin spice, you will be surprised at how chewy these cookies are.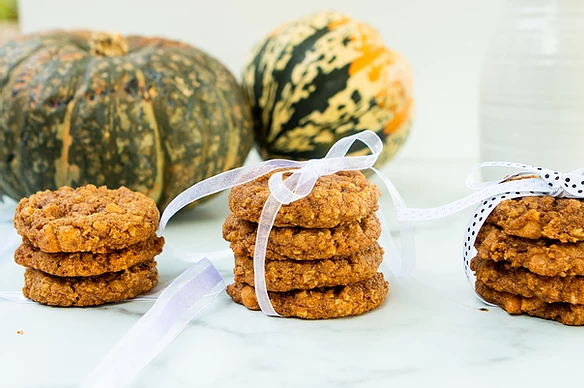 And, I love adding butterscotch chips in the place of raisins. It's different and delicious! The molasses also adds a unique flavor, with a depth that only comes with Fall baking.
Try these out for a unique take on a traditional cookie! Betcha' can't eat just one…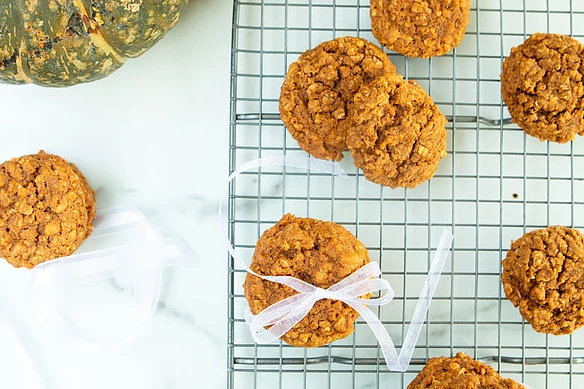 Lastly, if you make Butterscotch Oatmeal Pumpkin Cookies, be sure to leave a review down below at the bottom of this page (stars are also appreciated)! Above all, I love to hear from you and always do my best to respond to each and every review. And of course, if you do make this recipe, don't forget to tag me on 
Instagram
! Looking through the photos of recipes you all have made is one of my favorite things to do!
Butterscotch Oatmeal Pumpkin Cookies
Makes: 20 cookies
Prep Time: 5 minutes
Bake Time: 20 minutes
Total Time: 25 minutes plus chill time 1 hour
Ingredients
1 cup plus 2 tbsp whole wheat flour

1 cup rolled oats

1 & 1/2 tsp baking powder

2 & 1/2 tsp pumpkin spice

1/4 tsp Kosher salt

2/3 cup pumpkin purée

1/2 cup unsalted butter, melted and slightly cooled

1 large egg yolk

1 & 1/2 tsp vanilla extract

1/2 cup light brown sugar, packed

1/2 cup granulated sugar

1/4 cup molasses

1/2 cup butterscotch chips
Instructions
Place pumpkin purée on paper towels and blot to remove moisture. Less moisture equal chewier cookies. It's fine to skip this step, the result will be a more cake-like cookie texture.
In a medium bowl, stir together flour, oats, pumpkin spice, baking powder, and salt. Using a separate bowl, whisk pumpkin purée, melted butter, egg, vanilla, brown sugar, granulated sugar, and maple syrup until well combined. Pour the pumpkin mixture into the flour mixture and stir together with large spoon. Fold in butterscotch chips. Place cookie dough in the fridge to chill for one hour.
Preheat oven to 350°F and line two cookie sheets with parchment paper. Using a 2 tbsp scooper, measure and scoop dough onto cookie sheets. Place cookies two inches apart. Gently flatten dough balls into round cookie shape with finger tips. Bake for 16-18 minutes until crispy around the edges. They may still look soft, but will firm as they cool. Don't over bake! Let pan cool for 5 minutes on wire rack, then transfer cookies from pan directly to wire rack. Cool for 10 minutes before eating. Let cookies completely cool before frosting.
Recipe from Two Cups Flour
Butterscotch Oatmeal Pumpkin Cookies